---
Crestron Unveils Simple, Sustainable Integrated Building Management Solutions at LIGHTFAIR International 2012

Crestron Helps Architects, Specifiers, and Designers Deliver a True Energy Efficient Building

At the Crestron booth at LIGHTFAIR® International 2012, attendees experienced interactive demonstrations of fully integrated building and room solutions. Crestron showcased everything needed - all the hardware, software, engineering, and design expertise - to integrate commercial lighting control with HVAC, AV, IT, BMS, shading, and security.

"Despite all the 'green' and 'sustainable' catch-phrases being tossed around, there's only one dependable way to achieve measurable, worthwhile reductions in energy usage and utility costs: integrate all building systems on a single, intelligent platform," said Mike Malone, Crestron VP of Commercial Lighting Controls.

As energy codes and guidelines become more restrictive, designers, builders, and engineers can no longer rely on yesterday's design models. Creating an efficient building that meets the energy requirements of today, and is adaptable to meet those of the future, requires a wholistic view of all the power in the building.

"We're bringing lighting, temperature, and technology together so you can get accurate data and manage energy usage across the entire building," said Malone. "Facility managers can now benchmark energy use so they can actually measure, compare, and reduce consumption. No other company even comes close to what we're delivering."

Crestron introduced several new products at LIGHTFAIR that enable integrated building management.

The Green Light Power Meter logs overall electricity usage in real time. Facilities managers and building owners can now accurately measure and monitor all electricity coming into the building. Actual power usage data is then transferred to a Crestron control system over Ethernet where it can be displayed on a touch screen, laptop, or Apple® and Android™ mobile devices for easy viewing. Armed with this substantial data, rather than estimates, managers can make intelligent and informed energy savings decisions across the building and campus.

Crestron Green Light® DALI Ballasts provide architects, designers, engineers and building owners with incredible flexibility in building and lighting design, both in new construction and in retrofits. Unique to Crestron DALI ballasts is the optional power monitoring feature. "The ability to measure, monitor, and manage power to each light fixture, while enabling daylight harvesting and load shedding, makes it easy to combine architectural lighting control and energy management on one platform," Malone says.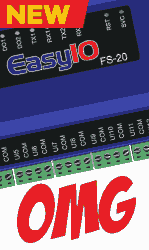 The MC3 3-Series Control System™ with BACnet/IP support provides a scalable, IP-based platform for implementing fully-integrated building management and automation. Integrated control of lighting, shades, HVAC, AV, BMS, security, IT, and other connected systems is now faster, simpler and more efficient than ever before. Built-in BACnet/IP support enables seamless integration with existing building management systems. All systems run independently and communicate with each other on the same platform, creating a truly smart building.

Fusion EM™ Energy Management Software helps measure, monitor, manage, and control lighting, HVAC systems, and energy usage in every room of every building, all from one convenient interface. Automate daily functions and schedule events such as temperature, shades and lighting level set points, demand response settings, global lighting and climate control for unoccupied spaces, and more. Integrate with building management systems and monitor historical and real-time energy usage from a centralized dashboard.

About Crestron
For more than 40 years Crestron has been the world's leading manufacturer of advanced control and automation systems, innovating technology and reinventing the way people live and work. Providing integrated solutions to control audio, video, lighting, computer, IP and environmental systems, Crestron streamlines technology, improving the quality of life for people in corporate conference rooms, hotels, classrooms, auditoriums, and in their homes. Crestron's leadership stems from its dedicated people who are committed to providing the best products, programs and services in the industry. In addition to its World Headquarters in Rockleigh, New Jersey, Crestron has sales and support offices throughout the U.S., Canada, Europe, Asia, Latin America and Australia.

Discover the world of Crestron by visiting www.crestron.com.

---


[Click Banner To Learn More]
[Home Page] [The Automator] [About] [Subscribe ] [Contact Us]