---
EnOcean is the Leading Standard for Wireless Lighting Control

Major North American lighting companies adopt the energy harvesting wireless standard to realize energy-efficient, maintenance-free, and reliable control.

San Ramon, CA – May 04, 2015 – The EnOcean Alliance announced today that the stability and sustainability of EnOcean's wireless and battery-less technology has attracted many of the most influential lighting companies in the North American market to implement EnOcean-based lighting solutions. These industry giants include respected names like Hubbell, Leviton, Osram Sylvania, Schneider Electric, Thomas Research Products, Inventronics, and WattStopper. Overall more than 20 lighting control companies have adopted the EnOcean wireless standard in North America alone. This expansive integration of EnOcean by these industry leaders clearly sets EnOcean apart as the leading standard for wireless lighting control.

This development coincides with the hugely successful launch of a range of wireless lighting control solutions based on the next generation EnOcean standard at 902 MHz, which boasts long range, robust RF transmission, and sustainable energy efficiency. Lighting companies have the flexibility to either develop their own EnOcean-based products or integrate a ready-to-use OEM white label LED control system of self-powered sensors and switches, LED fixture controllers, and a commissioning tool.

Seamlessly integrated wireless control
The EnOcean standard, which is optimized for ultra-low power consumption, yet surprisingly long distance communication, allows the use of self-powered, maintenance-free devices. This provides a comprehensive control solution with design flexibility that enables building owners to achieve higher energy efficiency and substantial financial savings.

Based on the standardized application profiles defined by the EnOcean Alliance, energy harvesting wireless devices from different vendors can seamlessly communicate with each other. This approach of open connectivity and interoperability – coupled with the impressive number of devices (1,500 in lighting and HVAC) that already support the EnOcean protocol – is driving lighting industry companies to implement their wireless LED lighting control solutions with the EnOcean standard.

Sustainable energy of the future is here
Market expectations for intelligently controlled lighting have significantly increased. Companies with an eye toward the future offer systems that synchronize dimming to occupancy-based control and daylight harvesting devices, delivering an intelligent lighting control that seamlessly integrates with a building automation system and maximizes energy efficiency, fiscal savings, personal control, and security. "Businesses and people today, more than ever, are committed to the planet's future; energy efficiency will decidedly play a major role in this effort. Keeping that in mind, all of us want solutions that simply work well," believes Gregg Johnstun, Business Development and Marketing Director for EnOcean Alliance, North America. "EnOcean self-powered wireless solutions meet all the expectations and ensure reliable operation, sustainable energy efficiency, low installation and maintenance costs, as well as a highly flexible system design. The future for commercial building automation systems is here."

Over the last seven years, Alliance members in Europe and North America have deployed the largest installed base of field-proven, wireless building automation networks in the world. To date, over 350,000 buildings have successfully implemented EnOcean-based devices. Many of these were building retrofits where self-powered devices were installed without the need to invasively run new control lines. This has been a major attraction for lighting control companies, drawing them to the wireless standard. "EnOcean's battery-less wireless devices – and the promise of simple, no new wires, time-saving retrofits with the ability to operate long term with no maintenance – captured our attention right away," says Jan Finlinson, President of ILLUMRA Lighting Solutions. "We never tire of seeing bewildered faces when newcomers first learn of the battery-less technology, and our excitement continues to build as the ecosystem expands."

Since its inception in 2008, the EnOcean Alliance has grown from its initial six members to nearly 400 members worldwide, and continues to see strong growth both internationally and in North America. "We are excited that leading companies, who significantly shape the future of intelligent lighting control, are joining the EnOcean Alliance in North America. These strong market players, deploying innovative and sustainable technologies, will make the goals of governmental initiatives, such as Title 24 and The President's Climate Action Plan, happen," promises Graham Martin, Chairman of EnOcean Alliance.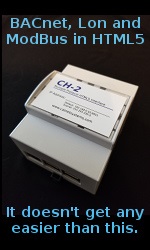 About EnOcean Alliance
Leading companies worldwide from the building sector collected to form the EnOcean Alliance and establish innovative automation solutions for sustainable building projects – and so to make buildings more energy-efficient, more flexible and lower in cost. The core technology of the Alliance is energy harvesting wireless technology for flexibly positioned and service-free sensor solutions. The EnOcean Alliance aims to internationalize the energy harvesting wireless technology, and is dedicated to creating interoperability between the products of OEM partners. Basis for this is the international standard ISO/IEC 14543-3-10, which is optimized for wireless solutions with ultra-low power consumption and energy harvesting. Nearly 400 companies currently belong to the EnOcean Alliance. The headquarters of the non-profit organization is located in San Ramon, California.
www.enocean-alliance.org



---


[Click Banner To Learn More]
[Home Page] [The Automator] [About] [Subscribe ] [Contact Us]