---
Where BACnet fits best into the IoT
The Global Roadshow's opening event in Seattle offered insightful presentations

Seattle/Marietta/Dortmund, May 7th, 2015. – BACnet is more than ever the global lead to reliable investments in building automation. With a yearly growth of 20 percent over the last five years the number of registered BACnet vendors exceeded the 800 mark. That was made evident at the opening event of the BACnet Global Roadshow on April 21st in Seattle. The next stops are taking place in Abu Dhabi (June 2nd), Warsaw (June 9th) and Berlin (June 16th). The last stretch will be in India, China, Singapore and Japan in the fall.

Lyle Bicknell, planner of the city of Seattle, and John Ringness from the International Facility Management Association (IFMA) presented the requirements of smart and efficient buildings. Steve Bushby, National Institute of Standards and Technology (NIST) highlighted the role of BACnet for the governments' energy concepts. Future directions were reported by the chairman of the BACnet Standardising Committee (ASHRAE-SSPC 135), Carl Neilson.

"BACnet has evolved from the initial application in areas of HVAC, and is now the decisive success factor in building automation." Raymond Rae, Vice President of Delta Controls, made as a strong point for BACnet's future success. "The global ISO 16484-5 standard proves itself in numerous applications, which is why an open and manufacturer-independent building automation with BACnet is the key to success for economically and ecologically sustainable building operation."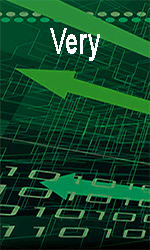 Andy McMillan, President of the BACnet International, raised the numerous benefits of BACnet certification for users and manufacturers alike. How and where BACnet fits best into the Internet of Things (IoT) was outlined by Rick Fellows, KMC Controls. "The BACnet community should not fear the IoT movement, it should embrace it as it has been part of the movement since its inception. BACnet is validated in the IoT world because it is very well elaborated. "

At the BACnet Global Roadshow, BACnet International and the BACnet Interest Group Europe (BIG-EU) present together with their members the latest news and innovations around the global standard in building automation. The range of applications is growing, and more and more users are understanding the multiple benefits of the internationally standardized protocol.

More information are available at www.bacnetroadshow.org.



---


[Click Banner To Learn More]
[Home Page] [The Automator] [About] [Subscribe ] [Contact Us]