---
Connexxion Adds Additional Project-Haystack Enhancements

COLORADO SPRINGS, CO. May 19, 2015 Connexx Energy, a recognized leader and implementer of 'last mile' energy solutions for Smart Grid and Smart Buildings and developer of Connexxion, a versatile, secured Enterprise Energy Intelligence and Management platform for facility, energy, and business operational information, today announced new enhancements to its Connexxion Haystack Server and Database at the Haystack Connect 2015 conference.
The new enhancements include point metadata stored in Mongo Db, new API's for operations on records RESTful APIs, point history data stored in Cassandra Db Cluster, remote API access via Haystack standard RESTful APIs and easier connection and integration with the nHaystack Driver.
Supporting Cloud, Enterprise and Hybrid models, Connexxion eases the challenge of integrating data from diverse systems and devices to effectively analyze, visualize, and derive value from the data. It gives commercial property managers the ability to inject energy data into the corporate business intelligence layer and simply and efficiently deploy a new generation of third-party smart energy applications such as analytics, auto demand response, and predictive maintenance. Connexxion provides a cost effective Enterprise Energy Intelligence Solution that enhances an Enterprise's profitability and improves the ability to achieve corporate energy and sustainability goals.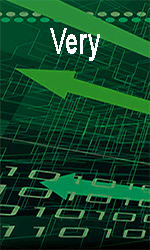 "For a fully integrated energy management platform, there are a number of technical domains and data sources that must be integrated and organized for a comprehensive solution to be effective, said Marc Petock, Vice President Marketing, Connexx Energy. "Following the Project-Haystack semantic modeling, naming conventions and taxonomies structure, enable us to deliver a complete solution that is fully integrated, give all the data consistency and meaning across different applications and greatly reduce time-consuming manual efforts."

About Connexx Energy
Connexx Energy is a recognized leader, developer and implementer of 'last mile' energy solutions for Smart Grid and Smart Buildings. The company's Connexxion® is a SaaS Energy Data Management Platform and normalization and analytics engine that streamlines the secure integration and creation of smart energy data into the corporate business intelligence layer. Connexxion gives users the ability to simply and efficiently deploy intelligent energy practices to make real-time decisions and data driven calculations about the ongoing energy and operational performance of any building. www.connexxenergy.com



---


[Click Banner To Learn More]
[Home Page] [The Automator] [About] [Subscribe ] [Contact Us]