---
SurgeX Unveils Smart Energy Management Platform

The SurgeX Axess Manager Platform brings surge elimination, power management and energy intelligence together in a single solution for both U.S. and international integrators.

Knightdale, NC - May 27, 2015 - ESP/SurgeX, the leader in surge elimination and energy intelligence, is proud to announce the Axess Manager Platform, a mobile power monitoring and management system that pairs with every IP enabled device on a network, including SurgeX Axess, Axess Elite and Axess Ready products, to create the smartest and most accessible energy management system available. SurgeX is also announcing shipping of its Axess Elite for international markets, with support for 16 amp CEE7/7 and 10 amp AS3112 electrical standards. The new solutions will be unveiled at InfoComm 2015 in booth 2153.

The enhanced platform from SurgeX includes Axess Manager and Axess Manager Mobile, new desktop and mobile apps designed to let users monitor power conditions and control power functions across multiple installations from a single location. The streamlined approach makes it easy to identify power-related issues quickly and allows for simple navigation and management of existing installs, especially as new devices and systems are being added to the network.

SurgeX designed the mobile and desktop apps with convenient admin tools that make it easy to manage device and user permissions without the need for separate licenses or paperwork. A single admin username and password is all that's required to add or access any device on the network and activating or deactivating a user requires just a simple mouse click. If there is an issue or unauthorized actions taken through the app, the platform provides PDF or Excel reports documenting all system and user activity to quickly pinpoint the problem. As an added benefit, dealers can fully customize the graphic user interface with their own logo and branding. The apps are available at no cost from www.surgex.com and they work with iOS, Android, and Windows desktop operating systems.

The Axess Manager Platform saves money by allowing integrators to hard reboot locked up equipment remotely, or to create a trigger to do it automatically, thus reducing one of the most common service call requests. Custom settings, scheduling and on/off controls can be configured on individual outlets and custom sequences can be created across the entire network with e-mail notifications sent about different issues, based on user-defined conditions. The system also collects temperature, voltage and current draw measurements and provides a detailed report of energy consumption by each connected device.

"The SurgeX Axess Manager Platform brings convenience, protection, and data together in a way no energy management solution ever has," said Shannon Townley, president, SurgeX. "InfoComm integrators can raise their energy intelligence to new levels while protecting customer's AV, digital signage, networking and other equipment with the best surge elimination technology in the industry."

The Axess Elite features the core technology behind the SurgeX brand: Advanced Series Mode Surge Elimination Technology. The SurgeX patented Advanced Series Mode Surge Elimination Technology is completely non-sacrificial and eliminates surge energy without producing harmful side effects such as ground contamination or common-mode disturbances. This proprietary technology protects AV equipment from power disturbances that can disrupt sound quality and digital performance, and provides a professional grade power protection product line that is more robust than traditional surge suppression products.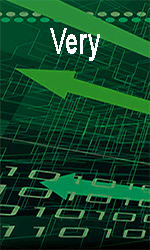 SurgeX will be demoing the Axess Manager Platform, along with other innovative energy intelligence and power protection solutions in booth 2153 at InfoComm 2015.

To learn more about SurgeX, please visit www.espsurgex.com.

About ESP/SurgeX
ESP/SurgeX is the leader in energy intelligence and power protection products. Our comprehensive product portfolio offers a complete line of AC power solutions for surge protection, power conditioning, diagnostic analysis, and control of sensitive electrical and electronic equipment. Backed with 42 patents/patents pending, ESP/SurgeX products are engineered to safeguard against power anomalies that can "confuse" the circuitry in digital equipment and cause both equipment degradation and downtime. Independent research proves that ESP/SurgeX technology can improve equipment performance, profitability, and ROI. For over 25 years, business leaders worldwide have trusted ESP/SurgeX to protect and improve their electronic systems. For more information visit www.espei.com.

ESP/SurgeX products are manufactured in Knightdale, North Carolina. Visit www.surgex.com or www.espei.com for further company and product information.



---

[Click Banner To Learn More]
[Home Page] [The Automator] [About] [Subscribe ] [Contact Us]