---
InsideIQ™ Member Firm Reduces Energy Costs for Australian Resort

Airmaster Australia Saves Sheraton Mirage More Than $250,000 Annually

ATLANTA — May 25, 2016 — A failing building automation system (BAS) and a chiller plant at the end of its useful life were making the Sheraton Mirage Hotel in Queensland, Australia an expensive and inefficient building to operate. These problems and more were discovered when Airmaster Australia conducted an energy audit at the iconic hotel on Queensland's Gold Coast. By applying innovative solutions, Airmaster reduced energy consumption at the hotel, saving the resort more than $250,000 annually.

Airmaster Australia is a leading provider of heating, ventilation and air conditioning and building automation in Australia and South East Asia. The company is also the Australian representative of the InsideIQ Building Automation Alliance, an international alliance of independent building automation contractors.

"The audit painted a fairly bleak picture of conditions at the hotel," said Noel Courtney, chief executive officer for Airmaster Australia. "If the resort had experienced a catastrophic failure or a big leak in their chillers, it was doubtful we could have kept them going. So there was a risk to the business."

Faced with that risk, the hotel contracted with Airmaster to replace the BAS and the chillers, as well as implement 30 additional energy conservation measures (ECMs) they had identified. Airmaster exchanged the obsolete, proprietary BAS that had received limited upgrades over the years with modern direct digital controls. They installed an energy efficient chiller plant that also serves as a source for heating the resort's swimming pool, replacing a gas-fired boiler. These improvements resulted in an overall sixteen percent savings in energy costs at the Sheraton Mirage, including using 60 percent less gas and saving 93,255 kW of electricity each month.

"InsideIQ firms are not beholden to any one manufacturer, so they examine each customer's challenges with the goal of finding the best solution to address their specific needs," said Leroy Walden, president of the InsideIQ Building Automation Alliance and vice president of Atlanta-based McKenney's Inc. "Airmaster Australia used the unique circumstances of the Sheraton Mirage to enable them to substantially reduce energy consumption, demonstrating the advanced thinking InsideIQ members apply to every project."

Among the more innovative applications Airmaster applied at the hotel was to utilize the tropical lagoon surrounding the property as a heat sink for one of the chillers, which proved to be a highly efficient solution. The resort's heated pool served as another source of energy savings. Previously, a boiler operated 24 hours a day to produce the constant 80F (27°C) water in the pool, accounting for up to 75 percent of the resort's gas consumption. Now, hot water produced by the chillers is used to heat the pool and pre-heat the make-up water wells that supply domestic and heating hot water. This solution provides free cooling as well, delivering a significant energy savings for the hotel.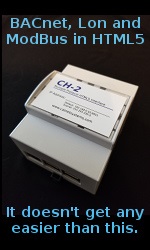 The new BAS features advanced optimization capabilities using sophisticated sequencing and load control, while built-in measurement and verification of the chillers and the complete plant allow for real-time continuous optimization as well as fault detection and diagnostic capabilities. By combining variable primary flow control, smart sequencing and lift management optimization, the BAS is able to drastically reduce energy consumption at the resort. The management team is now able to track energy consumption, see that conditions have been maintained, know where there are issues or opportunities for improvement, and manage all this through the BAS front end.

"So far, we've realized all of the gas consumption savings we projected – and then some," said Courtney. "We've also had a significant reduction in electrical energy consumption, despite an eight percent increase in occupancy and an 18 per cent increase in thermal conditions measured through cooling degree day data. So we believe we're completely on track to deliver everything we said we would, and more."

About InsideIQ

InsideIQ Building Automation Alliance is an organization comprised of independent commercial building and facility automation companies representing common automation and security system platforms. Our member firms across North America, Europe and Australia share best practices among more than 5,000 employees at over 100 locations. Members specialize in the design and implementation of facilities and process control systems, systems integration, enterprise security systems, facilities maintenance services, energy services, and the representation of other value-added products and services. The largest independent organization of its kind, InsideIQ member companies provide consistent applications, coordination, and support for commercial facility owners. More information is available online at www.insideiq.org.


---

[Click Banner To Learn More]
[Home Page] [The Automator] [About] [Subscribe ] [Contact Us]