---
'06 ASHRAE Winter Meeting Using Integrated Design to Achieve Sustainability











ATLANTA – In designing buildings, professionals should work together to determine points of integration between various building systems, architecture and the environment.
Only when this integrated design is achieved will buildings become truly sustainable, according to Kirk Mescher, chair of ASHRAE's Program Committee.
Several sessions relating to integrated or sustainable design will be presented at the American Society of Heating, Refrigerating and Air-Conditioning Engineers' 2006 Winter Meeting, Jan. 21-25, Chicago, at the Palmer House Hilton. One-hundred and four sessions will be presented as part of the technical program. The complete technical program can be found at www.ashrae.org/chicago.
Integrated design is an all-encompassing design strategy that should integrate architecture, engineering, building use, location and utilities into a building form that meets or exceeds the requirements of the integrated components, according to Mescher.
"Green building design has grabbed headlines," he said. "As a subcomponent of integrated building design, green building design has become the marketing measure of forward thinking for engineering professionals. As a minimum, design teams should be asking: 'Why can a building not recognize when the occupants arrive and turn on the necessary building functions to support occupants? Can the heating and cooling system be integrated with the building architecture to minimize the need for mechanical support? Can the building control system be integrated with communication, alarm, security and other electronic systems?'"
Among the sessions is a symposium on creating low-energy buildings through integrated design. It includes case studies of low-energy, sustainability and integrated design in residential and commercial buildings.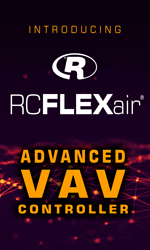 A seminar focuses on HVAC&R buildings systems and how they interact with the local environment, including discussion on cooling tower water, district energy and acoustic concerns.
While many non-profits have incorporated green building design, for-profit entities are just beginning to examine green in operating strategies and projects. A seminar examines how green is good for business as well as the environment.
A forum seeks input on the barriers to using air-to-air energy recovery for sustainable HVAC systems. Energy recovery ventilation is a key equipment solution to providing efficient and sustainable HVAC&R systems.
The technical program is comprised of 62 seminars (presentations on a central or related topic with no published papers), 14 symposia (presentations with papers on a central subject), 26 open-discussion forums, a poster session and a public session. A total of 73 papers will be presented.
Held with the ASHRAE Winter Meeting is the ASHRAE co-sponsored International Air-Conditioning, Heating, Refrigerating Exposition, Jan. 23-25, at McCormick Place. For more information, contact International Exposition Company at, info@ahrexpo.com, www.ahrexpo.com .
Registration for the 2006 ASHRAE Winter Meeting is $635 ($375, ASHRAE member) prior to Dec. 2. After Dec. 2, the registration fee will be $750 ($490, ASHRAE member). For more information or to register, visit www.ashrae.org/chicago
---


[Click Banner To Learn More]
[Home Page] [The Automator] [About] [Subscribe ] [Contact Us]