---
Dust Networks Honored with California's Prestigious 2005 Flex Your Power Award











SmartMesh-XR™ Wireless Mesh Networking System Revolutionizes Energy Monitoring and Management
Hayward, Calif. - - Dust Networks, a leading provider of reliable, low-power wireless mesh networking systems, announced that it has been recognized as a leader in energy efficiency and awarded a 2005 Flex Your Power Award by Flex Your Power, California's statewide energy efficiency campaign.
"In these times when natural gas and energy prices are soaring, gaining visibility into energy consumption patterns and reducing energy consumption is critical," said Joy Weiss, president and CEO of Dust Networks. "Dust SmartMesh™ technology is making it easier and more cost-effective to collect information on energy consumption, which is allowing businesses to optimize energy efficiency and reduce costs - a solution that is both good for business and good for the environment. Receiving the distinguished Flex Your Power award is a great recognition of the impact that Dust Networks' wireless systems are having on the important issue of energy consumption."
Dust SmartMesh is the enabling technology that allows companies to easily and reliably collect information about physical assets and environmental conditions. SmartMesh-XR is the most reliable and lowest power wireless monitoring and control communications product available on the market today, and the only one that meets the stringent requirements found in today's building automation applications.
Using SmartMesh-XR based monitoring solutions, a typical building can reduce energy and operational cost by up to 20%. With SmartMesh-XR, the installation and commissioning time can be reduced from weeks to just hours compared to hard-wired solutions, making more and more energy management systems an economical way to cope with today's energy costs.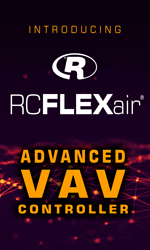 Commissioner Susan Kennedy of the California Public Utilities Commission said, "The Flex Your Power Award winners should inspire us all to use energy more wisely. California recently launched the most aggressive energy efficiency and conservation campaign in the history of the United States. Our ambitious goals can only be achieved if all Californians are as committed to energy efficiency and conservation as the 2005 Flex Your Power Award Winners."
The Flex Your Power Awards originated in 2001 to acknowledge outstanding leadership in energy efficiency that helped California through the energy crisis. A total of 35 businesses, local governments and institutions were selected from a highly competitive pool of over 260 applications. The combined energy savings of the 35 award winners alone totals $71 million dollars and 275 million kWh -- enough to power more than 45,000 homes.
For more information on Dust Networks, please visit http://www.dustnetworks.com/flash-index.shtml. For more information on the 2005 Flex Your Power Awards, log on to www.fypower.org.


About Dust Networks
Dust Networks provides reliable, low-power wireless mesh networking systems to solution providers, integrators and OEMs for enterprise-class monitoring and control applications. Dust Networks' SmartMesh-XR™ combines sophisticated mesh networking software and low-power wireless nodes to provide unmatched reliability, low power and ease of implementation. Dust SmartMesh technology enables unprecedented access to information about the physical world, allowing companies to monitor and control processes and systems for increased efficiency and enhanced profitability. For more information, please visit www.dustnetworks.com.
---


[Click Banner To Learn More]
[Home Page] [The Automator] [About] [Subscribe ] [Contact Us]