---
A Winning Hand: ASHRAE 2017 Winter Conference, AHR Expo in Las Vegas

ATLANTA – When it comes to opportunities for professional development, networking and access to the latest technology, ASHRAE has stacked the deck in favor of its 2017 Winter Conference and AHR Expo taking place in Las Vegas.

The Conference dates are Jan. 28-Feb. 1 at Caesars Palace with the Expo being held Jan. 30-Feb. 1 at the Las Vegas Convention Center. The two events are expected to draw thousands of industry professionals from around the world, drawing on the record breaking attendance from the 2011 Conference and Expo held in Las Vegas for the first time.

To register for the Conference, which includes free access to the Expo, visit www.ashrae.org/lasvegas.

The Conference offers some 200 Professional Developed Hours recognized by most U.S. states, AIA LUs and LEED AP credits through ASHRAE Learning Institute course and Technical Program sessions.

ASHRAE's Technical Program raises the stakes in addressing the challenges faced today and in the future by industry professionals. Via eight tracks, the program attempts to bridge the gap between the design decisions made today that will impact the future. New tracks that address changes in technology include Water-Energy Nexus, Advances in Mission Critical Design and Operation, Climate Change and Its Effects on HVAC&R Design and Technologies, and Energy Efficiency Industrial Buildings and Life Safety. The full program will be available later this month.

Twenty Professional Development Seminars and Short courses are offered by the ASHRAE Learning Institute. New courses include Cogeneration from the Basics through Construction and Operation, Complying with Standard 90.1-2016, Complying with the Requirements of Standard 62.1-2016, New ASHRAE-Classified Refrigerants to Meet Society's Changing Needs, Variable Refrigerant Flow System Design and Application, Complying with Standard 90.1-2016 Appendix G, and Design of Affordable and Efficient Ground Source Heat Pumps.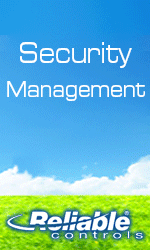 Additionally, ASHRAE is offering two administrations of its six certification program exams, including its new Building Commissioning Professional (BCxP) certification developed with the goal of achieving U.S. Department of Energy (DOE) recognition by summer 2017. The other certifications are the ANSI-accredited Building Energy Assessment Professional (BEAP), Building Energy Modeling Professional (BEMP) and High-Performance Building Design Professional (HBDP) as well as the Healthcare Facility Design Professional (HFDP), and Operations & Performance Management Professional (OPMP).

The keynote speaker at the opening Plenary Session is Adam Steltzner, team lead and chief engineer for NASA's Mars Rover, Curiosity. For 10 years, Steltzner led a team of engineers inventing, designing and testing the revolutionary "sky crane" landing system that successfully placed the over on the Martian surface in 2012. Five times heavier than its predecessors, Curiosity required an entirely new landing system for the 7-minute phase when the one-ton rover—entering Martian atmosphere at 13,000 mph—must stop fully on the surface. To inspire attendees, Steltzner discusses the power of human curiosity and the importance of fostering a culture of collaborative innovation.

ASHRAE, founded in 1894, is a global society advancing human well-being through sustainable technology for the built environment. The Society and its more than 56,000 members worldwide focus on building systems, energy efficiency, indoor air quality, refrigeration and sustainability. Through research, standards writing, publishing, certification and continuing education, ASHRAE shapes tomorrow's built environment today. More information can be found at www.ashrae.org/news.



---


[Click Banner To Learn More]
[Home Page] [The Automator] [About] [Subscribe ] [Contact Us]