---
Today, you submitted a bid for that large integration project. Will you be able to sleep tonight?
Part of the process starts even before the estimate, of course. An owner's needs are solidified, and his building design progresses from architectural concepts all the way down to nitty-gritty operational details. Eventually the day comes when tangible contracts need to be nailed down, because when the proverbial rubber meets the road, it must come down to money. "How much will all this cost?"












That's what we're referring to here: it all starts to get real and tangible when the dollar signs appear. So when we say "It all starts with an Estimate", we're indicating that the make-or-break decision "will this project go ahead as designed" is made when a "budget" crystallizes into what will become a firm invoice. The money flow starts with the estimate, and ends after completion when the last invoice is paid.
At ICS, as providers of productivity tools, we constantly communicate with people who live through the above cycle on an ongoing basis, and we receive some candid insights about how they have addressed the estimating issues, and why. We hear some great stories, and we hear some horror stories. They all translate to: "paying more attention to your estimates is a high-value proposition".
In this article, we make some suggestions about how your company might approach the thorny issue of your cost estimates' effect on the success of your business.
Automatedbuildings.com is a virtual treasure chest, filled with technical data and forward looking intelligence. It focuses on important aspects of every nuance of the technology, concepts and players of the modern building and its nerve centers. The goal of this article is to draw attention to slightly different but related aspects that practitioners of systems integration in all its forms must face every day in addition to the complex technical issues. They are the cost estimates that precede an order to proceed with an installation, and the steps that lead to successful contract completion.
The cost estimate, assembled to reflect its creator's interpretation of the contract's technical and performance requirements, essentially determines the price that the contractor charges to perform the work. In that sense, it impacts whether that contractor will make or lose money on the contract, hence it is clearly mission critical. Paradoxically, this first line of defense against financial problems is sometimes subjected to less scrutiny than the technical details of a project. There are numerous explanations for this, and the one we hear most often is that contractors are using the best tools they have. To those users, we want to point out that new options are available to address this potential weakness.
In previous articles (Successful Contracting: "Beyond the Technical Issues" and "BAS Cost Estimating Issues"), we have discussed general industry issues related to estimating. It was pointed out that business risks are a natural part of the complex fixed-price-contracting world. These risks are magnified when inadequate estimates form the basis for the contract price. Continued use of poor estimating practices can be debilitating for the contractor's growth, or even cause business failure. Nobody plans to go broke butů it happens all the time. We all understand the need for estimates to be accurate and quickly put together - two attributes that may appear to be mutually exclusive. We require realistic adjustments to recognize the 'facts' of the contemplated projects, and reports that illustrate, dissect and document the estimator's actions and assumptions. We propose that accepted standards, not spur of the moment guesses, should form the basis for estimate decisions. Estimates should provide a foundation for further job progress, in the form of system design and job labor planning. Shared databases, networked programs, connections to other productivity tools, and more.
Generally, we face very little disagreement with these statements. But a fair question may be: if your company is just getting by without the benefit of the best available estimates, is it reaching its potential? Is its success primarily the result of deliberate, repeatable actions and good decisions?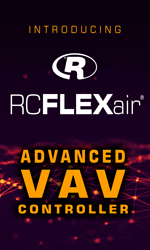 Do your estimators have the best tools? We make sure that technicians have the proper tools to mount, test and commission the systems that make the buildings hum. Designers are not asked to toil at a manual drafting board - AutoCAD or Visio are common productivity tools. Skilled trade employees use modern installation and checkout tools to get the job accomplished right, and fast. Why would we be reluctant to make sure that the sales and estimating people, who bring the work in the door and essentially determine much of the success of a project, use anything less than the best available tools? The truth is that taking a risk with the quality of cost estimates by limiting the effectiveness of the estimators is a dangerous and unnecessary game. Turning a blind eye to this weakness can have dramatic consequences. With the availability of a professional estimating tool that is designed especially to address the specific and unique needs of the high-tech industry, there remains no need to tolerate weak estimates.
We urge high-tech contractors to critically review the risks that are inherent in their estimating procedures and take corrective action to rectify the deficiency if it exists. Is there a rational foundation underneath those numbers? Are the estimates defensible in light of current technology? Are you still using that old spreadsheet?
Spreadsheets, even fancy ones, can be damaging to your company's financial health. If your estimators still use a spreadsheet, can you say with certainty that it's doing the job? Spreadsheets are perhaps the biggest "killer app" of all, and they obviously have their place in the world. However cost estimates for advanced and complex projects may not be one of them. We refer you to an article, published by EUSPRIG, the "European Spreadsheet Risks Interest Group", an association of academic researchers and practitioners that studies the dangers lurking in spreadsheets. They publish a list of articles at "http://www.eusprig.org/stories.htm" that illustrates problems caused by real-life spreadsheet errors. Many of these problems run in the tens of thousands of dollars, or worse. A few amount to Billions - with a "B". Before we downplay these errors as having been made by beginners, be aware that Cousin Billy or even your best estimator did not create these spreadsheets - these were professional spreadsheets created by major corporations to serve important purposes. Read some of these - and evaluate whether you still want to trust your company's financial health to that spreadsheet.
Another estimating method that you should be cautious about, is the home-grown or otherwise simplistically assembled program. Sure it gives you a "number", but does it really offer any knowledge? How about detailed reports? Is it a 'laundry list' of products, where you extend costs and labor at the end, based on vague data? Does it offer real labor estimating, or does it just add up material costs, and leave you to 'guess' at the labor anyway? Does it have database and estimate files that can be shared with co-workers? Does it have the ability to copy partial or whole estimates? Detailed reports? Support? Libraries? Administrator determined settings that drive company-standard factors like building types, building height, labor rates, taxes, expenses, travel factors, difficulty factors, task repetition factors? Exports to other programs like accounting, planning? Data sheets (PDF's)? Rational estimate organization? Connections to the design and installation process? Will the person that designed this program be around to support it, and offer training?
There are several ways to look at the "developmental stage" that any company is in. For our purposes here, we present the following stages, and why they need to address the estimating dilemma: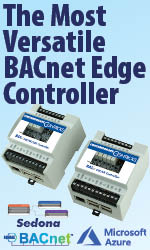 New business? Good news: it's possible to learn from others' experience. Just a few expensive mistakes may set you back months, years, or even kill your new business before it gets off the ground. Instead, get the best estimating package available right now - do not gamble the success of your new business on the quality of your estimates. You won't regret getting the best. If you are concentrating on smaller work, you can probably use a correspondingly smaller-scale estimating tool, but make sure it's a quality package that offers upgrades as your business grows. Remember that even one poor estimate will likely cost you far more than anything you could save by picking a weak estimating package over a good one. If you were planning to put together that 'quickie' spreadsheet, be careful: you'll probably spend quite a bit of time doing it, and the result may come back to bite you. (See 'Spreadsheet' stories above).
Growing your existing business? When a small business grows, the original entrepreneurs can no longer "do it all". Estimating is one of the more difficult things to delegate, and the impact of an estimate assembled by an inexperienced new person can be painful. To grow profitably, better start to estimate professionally right NOW. You can get the tools that allow you to grow the business and that will grow with your needs so they will be around when you are ready for the next step.
Large business already? Congratulations. You are probably involved in larger, more complex contracts. But is your company as profitable as it could be? Perhaps you can take the opportunity to refine your operation by estimating better, documenting better, and communicating better. Protecting your position and success is now harder - but just as important. Consider how you can turn up both the volume and quality of your estimates, and use the estimate as a negotiation tool that is part of the overall project flow process.
Multi-office company? Make sure the individual offices are not isolated. Can you share estimates and databases? Can you establish success criteria and benchmark standards to guide success and share experience?
Relatively new to the Automation / Integration business? I.T., Mechanical or "Major Equipment" companies planning to enter the integration business should not underestimate the importance of the Installed Cost estimate - get help from the people that wrote the book! There's more to it than adding up the cost of the equipment. The labor content is where the risk is, and addressing that aspect is essential for your success.
Manufacturers of end-of-line devices that are used in access, security, BAS automation, life safety and related integration systems can offer their clients a product database that contains advanced technical attributes in a format that is suitable for use in their estimating and design software. Contractors spend a lot of time sourcing and ordering the many products that make up a sophisticated installation. If your products are organized in a way that helps them, contractors will return the favor by sending you orders.
Wholesalers of these products: see previous paragraph.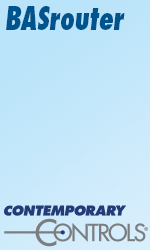 Contractors and Integrators of all sizes: talk to your product providers. Could they be helping you more by offering their catalogs in a format that can be injected directly into your productivity software tools?
Participating in more than one discipline? Make sure your estimating tool is not limited to a single business. The database, estimating methodologies and the reports should be meaningful in all high-tech disciplines.
Success in Contracting really does start with an estimate. But is does not end there. After landing a contract, a further prerequisite for a successful job is proper design, installation and commissioning. Your estimate should ideally pave the way for these steps by providing detailed information that other steps can be founded on. By following a similar structure of activities in the estimating and later execution activities, it is possible to verify the reasonableness of the various stages, and fine-tune your operation by closing the loop between actual performance measurement and future estimates.
So if you just submitted a large proposal for your next automation project, and are having trouble sleeping, click on the website address: www.ics-controls.com - you'll be glad you did.
---
About the Author
Al De Wachter has worked in the Building Automation industry for over 35 years. He has held senior positions with leading companies in the field. He is the president of Independent Control Specialists Inc, where he has directed the development of advanced productivity software for Building Automation Contractors since 1990.
---

[Click Banner To Learn More]
[Home Page] [The Automator] [About] [Subscribe ] [Contact Us]