---

The value proposition exists for all stakeholders, from the developer who saves from a lower capital cost to the operator and/or tenant who saves from a lower operational cost and to the end user who obtains a better user experience.

Bradley Hemphill,
Managing Director,
Electrical Engineering Solutions
bradley.hemphill@eeslive.com
Without an intelligent infrastructure in the buildings they manage, facilities managers will increasingly find it difficult to monitor utility consumption, the first vital step in achieving energy savings and improving the bottom line.















As utility charges increase, and become punitive for organisations that show little progress in reducing their energy consumption, for example, the pressure is on management to establish a usage base against which future consumption can be managed.

Putting in place software solutions that help monitor consumption and check utility invoices for accuracy will also go a long way to helping facilities managers confidently manage their domains.

Gaining ground in the Building Automation Systems (BAS) arena is Software as a Service (SaaS) which is increasingly being implemented as an essential tool for facilities managers to better manage a single system or multiple systems of their property portfolios. There is a good business case when it comes to utility consumption and costs.

EES is piloting such a service with fellow tenants in their office park in Westlake, Cape Town.

SaaS is application software remotely hosted and managed by a service provider that takes responsibility for ensuring the application is always up to date, integrating this where necessary with third-parties, such as telecommunications companies, electrical meters and municipal administrations.

In isolation, each of these administrative tasks has mainly nuisance value for the facilities manager if they are managed in house.

Each application must be individually upgraded and managed. New tariffs loaded and kept up to date and this is fiddly, time-consuming and not core to the business and therefore often is incorrect which causes more administration to rectify.

What we are increasingly doing with construction projects in which we are involved is to design the facility with SaaS in mind and ensure the components are included in the intelligent infrastructure of the building or complex.

This means that as components that need to be managed are installed – such as air conditioners, lighting systems, PABXs, elevator systems, access control systems – the communications infrastructure that enables their remote management is already in place and so implementation is straightforward. There is no need for a retrofit.

Having SaaS implemented from the start of occupation of the premises enables facilities managers to accurately manage consumption of services and implement energy saving measures.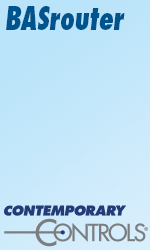 Without the base measurements of energy consumption, for example, there is no way to accurately measure whether consumption-reduction strategies are being effective and saving operational costs. If you are going for a green star-rated building you will need this information to claim your green building council points.

But using SaaS is only the most obvious of benefits intelligent building infrastructure brings to facilities management. The profession should take a more proactive stance in persuading building developers to plan for future Information and Communication Technology (ICT) needs before construction starts.

A building's integrated ICT platform needs to accommodate a variety of systems needed for the efficient operation of the building and tenant experience. These include security access controls, air conditioning, lighting, emergency evacuation systems, public address and promotional systems as well as tenant company-specific IT requirements.

There must be sufficient flexibility in the design of the intelligent backbone to allow for future inclusion of feature-rich services that were perhaps not initially envisaged or available at the time of planning.

Making allowances for expansion of services will contribute substantially to the owners ability to attract high-value tenants on long-term leases, thereby ensuring an attractive return on investment.

Having in place the intelligent infrastructure on which to implement building management systems gives facilities managers the tools to manage, for example:
• Energy data - - intelligent energy management, such as monitoring room temperatures in a data centre and turning air conditioners on and off within pre-determined temperature ranges, without the need for human intervention.
• Environmental data - enables, for example, individually adjusted ambient temperatures for reception areas and offices within the same building.
• Maintenance data – gives management the necessary information to be proactive in managing the facilities, such as escalators, access controls, power supply and telecommunications.
• Occupancy data – means having at management's desktops accurate information about interactions with tenants and determining the profitability of rented space and facility usage, and
• Location data – this gives accurate information on the whereabouts of company assets and triggers alerts when these assets are moved.
The value proposition exists for all stakeholders, from the developer who saves from a lower capital cost to the operator and/or tenant who saves from a lower operational cost and to the end user who obtains a better user experience.
---
Company Profile

Electrical Engineering Solutions (EES) is an ISO 9000, professional services company, offering engineering, project management and business management services in all sectors of industry throughout southern Africa, eastern Africa as well as in the Middle East.

The firm is active in the design, implementation and system integration aspects of the IT and BAS of two of the 2010 stadia and the Cape Town International Airport.

Based in Cape Town since 2001 the firm has specialist experience in building automation systems BAS integration, communication networks and related IT, security systems and 11kV and 400V electrical systems
---


[Click Banner To Learn More]
[Home Page] [The Automator] [About] [Subscribe ] [Contact Us]