---
EMAIL INTERVIEW James Powell & Manny Mandrusiak

James Powell, P.Eng. - Product Manager, Communications, Siemens Milltronics Process Instruments Inc.

As Product Manager, Communications, James Powell provides technical expertise and leadership on industrial communications for Siemens Milltronics level measurement instrumentation. In 2009, he wrote a book with Henry Vandelinde, Ph.D. Manager, PS2 Technical Publications and PS Global Training, Siemens Milltronics Process Instruments, Inc. entitled 'Catching the Process Fieldbus – An Introduction to PROFIBUS for Process Automation'.
He has extensive knowledge of common industrial networks and in depth experience with protocols including: PROFIBUS, Modbus, DeviceNet, Allen Bradley Remote I/O, Ethernet, FOUNDATION Fieldbus, SNP, GENIUS, and HART. He has 20 years experience in application design and research, as well as many years of field experience. He has published articles in ISA technical papers, Verfahrens Technik, Electro Industria, PROFIBUS Newletter, PROFIBUS Interface Center newsletter, and Control Engineering. He is an active member of both PROFIBUS International and Fieldbus Foundations. He is also involved in two international marketing groups for Siemens.



Manny Mandrusiak - Director of Technology Marketing PROFIBUS and PROFINET North America
Manny Mandrusiak, formerly the Director of Marketing for MatrikonOPC, has been responsible for all aspect of marketing standards based software to various industry verticals. Manny is now dedicated to spreading the PROFIBUS message across the globe to all industry verticals. He has also held board seats on several other non-profit technology based societies.
---
Catching the Process Fieldbus
An Introduction to PROFIBUS for Process Automation















Mandrusiak – I would first like say that I really enjoyed your new book Catching the Process Fieldbus. I found it be a very easy but in-depth read, filled with personal examples and anecdotes. Could you tell me what your motivations were for writing this book?
Powell – As a technical trainer, I saw that there was a real need for good introductory book on PROFIBUS that covered process automation as well. I came up with the idea about four years ago and discussed it many times. Two years ago, I got management approval and found my editor, Henry Vandelinde, who ended up becoming my co-writer. This pairing ended up being very valuable. Henry has a Ph.D. in English, but had only a rudimentary knowledge of PROFIBUS. He would ask questions that would never occur to me and work until each sentence was as clear as possible. If you want a beginners book, the combination of an expert and a beginner cannot be beat!
Mandrusiak – This is a great introduction to PROFIBUS technology. Systems Integrators would benefit greatly from reading this book. What benefits do you see for Systems Integrators for learning about PROFIBUS technology?
Powell – Any System Integrator who can save customers money and improve operations is going to increase their business. PROFIBUS saves customers money and provides the information by which they can improve their operations. Therefore learning about PROFIBUS is going to help them in the long run.
Mandrusiak – There are many different types of PROFIBUS technology. Could you give us a brief breakdown of what they are, and where they are typically used?
Powell – The core protocol is PROFIBUS DP which provides the base functionality that all PROFIBUS devices use. There are number of expanded functions for specific applications:

PROFIBUS PA – PROFIBUS for Process Automation added functions required for the process industries.
PROFISAFE – Added functions for safety system and emergency shut down systems
PROFIDRIVE – Added functions for high speed drive applications.

I like to compare it to a book with many chapters. The book would be called PROFIBUS DP and in that book there are chapters called PROFIBUS PA, PROFISAFE, and PROFIDRIVE.
Mandrusiak – I know that systems Integrators and engineers in the building automation industry often need to diversify their skills. If they are looking for training on PROFIBUS technology, where do you recommend they go?
Powell – The Profi Interface Center (PIC) offers great certified training courses. A number of vendors, including ourselves, also offer non-certified training in PROFIBUS. The certified courses are all excellent. Most of these non-certified courses are also good. I would just recommend that you verify that the teachers are PROFIBUS Certified network engineers. I am a certified PROFIBUS network engineer and found the training extremely valuable.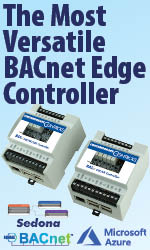 Mandrusiak – I know that the book is based mainly on the Process Industry, but we are seeing more and more building automation professionals having to connect to process systems. What are your thoughts on that?
Powell – One of the big strengths of PROFIBUS, is its ability to do your entire application. There are some big advantages to this for all sizes of operations, but particularly for small operations where one person is doing all the automation. With PROFIBUS, they will only need to know one protocol and have one set of diagnostic equipment.
Mandrusiak – There are some great personal stories in your book. I particularly enjoyed the one about Intrinsically Safe areas. What is your favorite personal story in the book?
Powell – It is hard to pick a favorite. The Intrinsically Safe story is certainly one of my most vivid memories – one never forgets breathing in chlorine even at very low levels. My favorite is the troubleshooting story at the end of Chapter Eight. I enjoy the practical side of the technology, and the site visit described there was fun. My initial guesses were all wrong but by using the tools we have now, I was able to quickly track down the real problems.
Mandrusiak – Is there another book in your future?
Powell – I went into this project thinking that writing a book was a lot of work. I underestimated the project! Therefore, I do not think that there will be another book in the near future. Past that, who knows. Although it was a lot of work, it was also fun to do as well.
Mandrusiak – Where can people who want to purchase the book find it?
Powell – http://books.shop.ebay.ca/items/?_nkw=process+fieldbus&_sacat=267&_trksid=m270&_odkw=profibus&_osacat=267 or from your nearest Siemens rep.
---


[Click Banner To Learn More]
[Home Page] [The Automator] [About] [Subscribe ] [Contact Us]