---

EMAIL INTERVIEW Anto Budiardjo & Ken Sinclair
Anto Budiardjo is President & CEO of Clasma Events Inc., the organizer of BuilConn held annually in North America, Europe and Asia as part of Clasma's ConnectivityWeek (www.ConnectivityWeek.com). ConnectivityWeek is a collection of conferences and tradeshows related to smart connected devices, regularly made up BuilConn (www.builconn.com), M2M Expo (www.m2mexpo.com), GridWise Expo (www.gridwiseexpo.com) and DRExpo (www.dr-expo.com)
Please send comments and questions to antob@clasma.com.
---
Join YoungEnergy.org @ BuilConn's ConnectivityWeek
How does the BA industry bring new blood into the workforce. These new challenges are a headache to us old folks, but are simply wonderful opportunities for the next generation, the iPod generation that lives and breaths issues like climate change, technology and the challenge of economic recovery.















Sinclair: It's coming up to BuilConn and ConnectivityWeek; tell me your plans.
Budiardjo: It's hard to know where to start, Ken. Let's first summarize the challenges we see: industry change, making sense of the new energy system, and finally, being immensely pragmatic about business possibilities for automation and connectivity.
Sinclair: A good list; tell me about industry changes.
Budiardjo: From climate change to the global slowdown, and from technology adoption to changes in demands by end users, the building automation (BA) industry is in the midst of a most profound change. The fundamental function of BA may remain the same, and thus basic skill sets similar; it's the external factors that are driving dramatic change.

I know many can't quite see the link to climate change and some may still doubt it. Over the next few years, this will be the single biggest driver for business and economy, and to push it aside is committing commercial suicide – it is critical that your readers try and figure out their strategy for business survival in the changing global economy that will prevail in the 21st century. And if you think it's hard to reconcile climate change and economic slowdown, the answer is in looking at climate change as a driver for economic recovery, certainly in the BA industry.
Sinclair: You mentioned changes in technology and end users' demands
Budiardjo: Look, Ken, much has been written on your site about this, so I won't belabor it, except to adjust the tense of the language; changes in technology and end user demands is no longer a future prediction but a present reality. The problem is most in the BA industry are treating this as just another minor incremental change, where in reality it's not only fundamental to the business of BA, but fundamental to the structure of the industry.
Sinclair: What do you mean the structure?
Budiardjo: Simply put, new, well-resourced players will come into the BA industry, enabled by new technology and motivated by new end-user criteria.
Sinclair: What is the answer to this conundrum?
Budiardjo: It's not easy, and as the challenge of this magnitude is unprecedented, it is up to us (the industry) to figure this out, or else others will impose a future. What you are doing at BuilConn on Tuesday with your track is I think key, a discussion about Reinvention of the industry.
Sinclair: Tell me one thing that the industry can do now?
Budiardjo: Your theme for this month is one key area: How does the BA industry bring new blood into the workforce. These new challenges are a headache to us old folks, but are simply wonderful opportunities for the next generation, the iPod generation that lives and breaths issues like climate change, technology and the challenge of economic recovery. And, by the way, they are the next generation of end users, so we should ignore them at our peril.
Sinclair: Is this the intent of YoungEnergy.org?
Budiardjo: Yes, absolutely. Let's bridge the gap between the youth and the industries that are currently responsible for creating the future that the youth will inherit.
Sinclair: How do my readers get involved?
Budiardjo: For young readers, join YoungEnergy.org NOW! Apply for grants to attend key conferences to understand the future landscape of energy. For others, they should encourage their employees, children and other 20- and 30-year-olds to join YoungEnergy.org. Leverage their unbounded enthusiasm!
Sinclair: Talk about the "new energy system".
Budiardjo: The fundamental of this is easy, it's the shift from fossil-based sources to a renewable and sustainable energy system that is abundant, clean (non-contributing to GHG), cheap, and reduces global conflicts (fighting for oil). This is not an overnight transformation, as it will touch every energy-consuming activity we humans undertake, from transportation to existence in buildings and homes through to how we produce things and conduct and transact business.
Sinclair: How will these manifest?
Budiardjo: As we are starting to see in President Obama's actions, governments will use carrots and sticks (incentives/stimulus and taxes) to make things happen, and as we'll see later this year in Copenhagen, this will be a coordinated effort from many, if not all, governments and non-governmental organizations around the globe. The economy of the 21st century will be transformed around this and a number of other major global challenges (including poverty alleviation, population and education).
Sinclair: Please spell out how this affects buildings and BA.
Budiardjo: More than 40% of all energy used is by buildings. Buildings also contribute more than 40% of harmful greenhouse gasses. Most of this energy use and GHG emissions are from equipment that is controlled by Building Automation, namely HVAC and lighting. Your readers—or more accurately, what they do—are thus in the cross hairs of the solutions to climate change.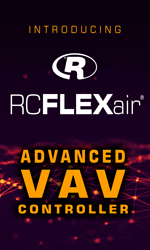 Sinclair: It's important then.
Budiardjo: Yes, someone will drive this, either the existing industry or new entrants will "take over".
Sinclair: OK, how can BuilConn and ConnectivityWeek help my readers?
Budiardjo: As part of ConnectivityWeek, BuilConn will provide your readers a most unique perspective on the future. This time around, we'll be past the visionary thing that we need to "buy into". The agenda of ConnectivityWeek will provide attendees with a sound base of trends and drivers and options on how to be part of the creation of the BA industry that will both help address global problems as well uncover new business models and actions for BA stakeholders.
Sinclair: These are tough times in our economy, for travel and conference attendance.
Budiardjo: Yes, they are. We have made the conference attendance at BuilConn this year very affordable; travel is actually quite affordable given the challenges in the travel industry. But more importantly, Ken, if your readers don't start to understand this tectonic shift in the BA industry, the cost to them will be very significant.
Sinclair: Remind our readers of the dates.
Budiardjo: June 8-11 in Santa Clara, CA. See www.BuilConn.com for details.
---


[Click Banner To Learn More]
[Home Page] [The Automator] [About] [Subscribe ] [Contact Us]