---
Is There an Elephant in Your Building?

The end result is a building that is socially responsible, meets regulatory sustainable compliance, has much lower total operating expenditures and has the potential to achieve higher net rents.






David Howitt,


Vice President,
Convergineering Inc.
Major market forces are driving a new marketplace for Intelligent Connected Buildings and alternative construction techniques that maximize uptime performance and operating efficiencies. Are you prepared to participate or will you be left behind?
It is estimated that commercial buildings represent one of the main frontiers in the global challenge to increase efficiency and reduce overall energy consumption as buildings are responsible for 49% of global energy consumption and 47% of greenhouse gas emissions.1 These striking statistics explain the surging market demand for 'greening' and energy saving initiatives and have led to newly proposed government Carbon tax regulations.
According to CABA's Technology Roadmap for Intelligent Building (a must read) and Frost & Sullivan's 2011 Intelligent Building Roadmap, new technologies and technology providers exist today to meet these current and future market demands and government initiatives. These reports consider each area within building and tenant services to demonstrate how these new advancing technologies can be leveraged to achieve maximum results. The few building owners that have already acted on this vision have also reaped the rewards. Here are just a few examples of the gains for their Intelligent Connected Building;
1) Improved tenant attraction and retention
2) Increased profile from sustainability branding
3) More efficient use of space
4) Lower gross rents, higher net rents
5) Improved building performance and better access to performance metrics
6) Lower operations and maintenance costs
7) Reduced exposure to rising energy prices
8) Reduced carbon footprint
9) Future proofing regulatory compliance
The reports put technology convergence at the centre of the Intelligent Building platform. Convergence is the term used to describe the merging of disparate technologies onto an Internet Protocol network (IP network). This consolidation of technologies onto a common network platform improves accessibility, eliminates duplication and allows for integration of otherwise closed or proprietary systems. It also extends access to systems, applications and services beyond the physical building to any network enabled device, including PC's, tablets, and smart phones. This is the ultimate end-to-end digital solution for managing and operating an Intelligent Connected
Building.
The CABA Report also highlights the slow uptake in leveraging advancing technologies in new builds and retrofits. They suggest many reasons why that is the case but our 1Pike Research. January 2011 experience indicates that whenever there is a large knowledge gap associated with the implementation of a solution, even a proven one, many firms linger for too long on the status quo. At some point in the near future this complacency will no longer be viable as laws, building regulation, tenant demands, and increasing energy costs will force change.
How do you fill the knowledge gap before it's too late? Start with a logical foundation.
While convergence is now apparent, a well designed base building infrastructure is fundamental to deploying advancing technologies. The design will leverage Information Technology (IT) at the foundation and enable system wide communications with all building applications running on an IP based network. This will allow buildings to be efficiently managed and operated from a centralized location. From there, low voltage structured cabling and riser room topologies are the necessary extensions of the core network to deliver a complete iNTELLIGENT CONNECTED ENVIRONMENT (iCE) for your building. This approach has proven to reduce construction costs, simplify moves, adds, changes and troubleshooting while providing a universal platform to connect all systems. In short, integrating IT, applications and structured cabling within the base building infrastructure is necessary to maximize efficiencies and to future proof your building when new technologies become available.
With this core network in place you are able implement solutions that converge:
Building and Life Safety Systems
• Lighting
• HVAC
• Fire Controls
• Access Controls (Security)
• Surveillance
• Building Automation Systems
• Building Management Systems
Tenant Services
• IP Networking and Security
• IP Telephony
• Unified Communications
• Collaboration & Conferencing
• High Speed Internet
• Wireless services
• Managed Applications
• email, file/print, Blackberry
• digital signage, IPTV, kiosks
What benefits could your business realize from converging lighting, HVAC, security, power management, communications, audio visual and broadcast video systems onto the network alongside traditional information technology? Here are a few ideas on what these converged advancing technologies may look like.
Unified Infrastructure. There is a tremendous opportunity to unify all of your building operations onto a centralized network. This allows complete visibility into the building operations and introduces an opportunity to generate new tenant services revenue from your network such as Internet access and communications. When you create a Unified Infrastructure you introduce a new platform that brings applications onto the network that are easily monitored and measured using dashboards and performance metrics. You can also manage and monetize services such as surveillance, digital signage, kiosks, telephone, Internet, print, video and web conferencing, audio visual and IT.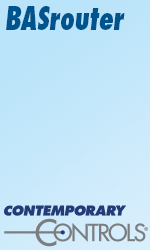 Lighting. Lighting is one of the last analogue dinosaurs in our now digital world. Most lighting fixtures are energy pigs and have very little control over their output other than on or off. Introducing lighting control systems that utilize energy efficient LED luminaires is the first step to realizing energy efficiencies that deliver significant return on investment (ROI). These types of lighting control systems enable you to create dynamic automation policies for time of day and usage. For instance, leveraging occupancy sensing, energy will be saved by turning lighting off when a room is empty or enhance safety and security by turning lighting on. You can take advantage of natural daylight by utilizing daylight harvesting sensing to have the lighting dim to maintain consistent light levels; this has a tremendous impact on energy savings and tenant comfort. You can even introduce temperature sensing to provide valuable feedback to HVAC Systems. These solutions exist today and can provide a ROI of 50-75% in energy savings alone; a great place to start for retrofits and new builds.
HVAC. Integrated sensors running applications can give feedback on room by room temperature, humidity and air quality that can feed applications to then be tuned automatically for energy savings and better tenant experiences. Of note BACnet, Lonworks and Modbus all have modules that allow their systems and all HVAC touch points in the building to be managed over an IP network.
Security and Life Safety. Network enabled fire, video surveillance and access controls can leverage the existing IP infrastructure to eliminate dedicated cabling and installation. This also allows the use of a web browser for remote monitoring with anytime, anywhere access to core systems resulting in greater efficiencies and new capabilities for security personnel.
The end result is a building that is socially responsible, meets regulatory sustainable compliance, has much lower total operating expenditures and has the potential to achieve higher net rents. All tremendous competitive advantages.
Having this knowledge coupled with a clear Intelligent Connected Building strategy means status quo is not an option for your next project. Are you future proofing your investments?
Take our survey to see how close you are. Intelligent Connected Building Survey
-----------------------------------
1 Pike Research, January 2011

---
About the Author
David Howitt, Vice President, Convergineering Inc.
David leads the Business Development for Convergineering, headquartered in Toronto, Canada. He is responsible for delivering thought leadership and strategy to help clients effectively deliver their intelligent connected building goals.
David is a management consultant with more than 18 years of Sales, Marketing and IT experience. His experience has included successfully developing marketing strategy, solution sales teams, new products, new business and business process improvements for both mid size and large organizations.
---
About Convergineering
Convergineering was founded by Robert Smith, a 25 year veteran technology entrepreneur best known for his award winning work on the MaRS Discovery District project www.marsdd.com. Robert's designs have won a number of awards including ICF's 2006 Intelligent Building of the Year and two, 2008 Nemertes Research PilotHouse Innovator awards. Most recently, Smith was named in Realcomm's 2011 'Top 35 to Watch' a list that 'represents those individuals and organizations that are, and have been, visibly committed to 'moving the needle to the right' in terms of development and implementation of innovative technologies in either the commercial or corporate real estate space. Realcomm
With hands-on experience and battle tested technology integration know how, Convergineering works in partnership with building owners, property managers, architects, general contractors and vendors to deliver Thought Leadership, Strategy,Design and Project Management for Intelligent Connected Building projects.
---


[Click Banner To Learn More]
[Home Page] [The Automator] [About] [Subscribe ] [Contact Us]