---

EMAIL INTERVIEW – John Petze & Ken Sinclair
---
Connectivity Week 2011
Turning Data Into Actionable Information Through Analytics
Sinclair: John can you tell us about your session for this year's upcoming Connectivity Week event?

Petze: Sure Ken, I am excited to have the opportunity to participate again this year. Connectivity Week continues to be the place for people to learn about the new trends affecting the buildings industry. This year will be no exception.

In my session Turning Data Into Actionable Information Through Analytics, which is part of the track of "Buildings Data in the Cloud" I will be talking about the rapidly advancing field of analytics and the impact it is having on facilities management and energy management. Today's automation systems and smart devices provide us with a wealth of data – some would say data overload in fact. Software applications are now emerging that can take that data and automatically find issues, patterns, and faults in the operation of equipment systems showing us opportunities for improved performance and reduced costs. It's an exciting new field that creates additional value from the systems we have already invested in.

One of the related topics I will touch on is an exciting new open source project called Project Haystack, which Automated Buildings ran a lead story on this month. Project Haystack aims to bring together a community to define standard naming conventions for data related to buildings, energy and equipment systems so that software applications can more easily (and automatically) consume that data. It's an exciting undertaking.

Siinclair: Thanks for the preview John. I look forward to seeing you at Connectivity Week in California in just a few short weeks.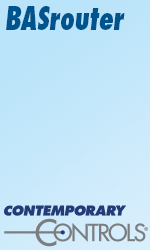 Petze: Below is the abstract from my session;

Turning Data Into Actionable Information Through Analytics

Just a few short years ago our major focus was to be able to get data out of the automation systems and smart devices in our buildings. IP-based connectivity and the improved communications features of today's systems deliver on that need providing access to operational data via a number of standard mechanisms. Contained within this operational data are the keys to better building performance – trends, correlations, exceptions, deviations, equipment faults, opportunities to enhance operations, and information to justify and validate investments in energy saving measures. But how do we find what matters in all of that data? The rapidly advancing field of analytics is the key to turning the data from our smart systems into actionable intelligence. This session will help attendees understand:

- What we mean by the term analytics in respect to buildings, energy and equipment systems
- How analytics are applied and deliver value
- Perspectives from analytics applications in the IT world
- How the new open source "Project-Haystack" will help the industry move forward with analytics of building systems data

Be sure to catch our track at the 2011 ConnecitivityWeek in Santa Clara
http://www.connectivityweek.com/2011/#track_546


---


[Click Banner To Learn More]
[Home Page] [The Automator] [About] [Subscribe ] [Contact Us]