---

EMAIL INTERVIEW – Rick Schuett &
Ken Sinclair
Rick Schuett, Vice President of Global Sales, Encelium Technologies
Rick manages the leading international intelligent lighting control company's global sales channels. He possesses more than 20 years of sales experience in the energy management, lighting controls, and lighting industries. He recently commented on a planned lighting retrofit of 772 elementary schools by the City of New York and has targeted the educational market as one of the greatest opportunities for nationwide energy savings via networked lighting control systems.
---
Benefits of Addressable Lighting for Schools and Universities
For energy savings in a classroom, the row of fixtures closest to the window can be dimmed in response to daylight and all fixtures can be switched or dimmed for nighttime cleaning.


Sinclair: Is converting outdated lighting systems in K-12 and Higher Education facilities a complicated process?
Schuett: Over 50% of Encelium's projects are retrofits, and each comes with its own particular challenges. For example, in elementary schools much of the work needs to be scheduled around the summer closing and vacation periods, and many older schools have issues with asbestos that preclude opening up the ceiling for any reason. In spite of these challenges, the number of projects continues to escalate. One such example is the New York City school system, which plans to convert aging PCB fluorescent-lighting fixtures in its 772 public-school buildings. Officials are seeking a safer, more energy-efficient and sustainable lighting and building control system to replace approximately 500,000 lights during a 10-year timeframe.

Sinclair: What is a typical installation timeframe for an addressable lighting system?
Schuett: Like anything, the correct answer is "It depends". Retrofit projects take much longer in aggregate than new construction projects, and it also depends whether we are switching lights or dimming them (which nearly always involves, at the very least, a ballast replacement and, in most cases, a fixture retrofit or replacement). Small projects can take a week, large projects can take two months or more, again – it all depends on the scope and size of the project. In new construction, the incremental time to add an Encelium system is minimal since there were already going to be fixtures, occupancy sensors, etc. – all the contractor is doing is adding some communications cabling, installing some photosensors, and installing and programming system processors.

Sinclair: What is the cost associated with retrofitting a commercial or public building, such as a school?
Schuett: In general, the installed cost of an advanced lighting control system ranges from $1.50 to $3.00 per square foot, depending whether fixture replacements are involved and how much of the space is dimmed vs. switched. We use non-proprietary ballasts, 0-10V dimming ballasts, or conventional electronic ballasts in conjunction with Encelium's hardware and software applications to reduce installation costs. Our co-founders Terry Mocherniak, chief operating officer, and Marc Hoffknecht, chief technology officer, developed the Energy Control SystemTM (ECS) and continue to refine and enhance it to keep pace with evolving technology while offering a short return on the initial installation investment. ECS remains one of the most user-friendly, cost-effective, energy-efficient advanced commercial lighting control systems on the market.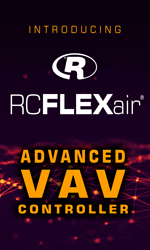 Sinclair: What are some unique benefits of addressable lighting technology within schools and universities?
Schuett: Schools are in the business of educating students, and time and again we hear from teachers, administrators and operations professionals that ECS's desktop personal controls are very popular among these end-users because it enhances the learning environment. For energy savings in a classroom, the row of fixtures closest to the window can be dimmed in response to daylight and all fixtures can be switched or dimmed for nighttime cleaning. Fixtures closest to the front of the room can be switched and dimmed independently for presentations, and we can even designate one or more fixtures in a room to flash in different modes in response to emergency situations such as an immediate evacuation or lock-down. Encelium also offers a real-time dashboard called CarbonWatchTM that can display the actual energy usage and savings per classroom, or for the entire school. For educational facilities, it isn't just about saving energy – it also involves showcasing the technology such that it enhances the learning environment.

Sinclair: Do you expect more schools to consider retrofitting their lighting systems?
Schuett: Absolutely, especially in the current economy. There is an emphasis on being more efficient and socially responsible than ever before. Looking at new areas for cost-savings also has become a priority as local, state and federal governments continue to slash funding for public school systems and colleges and universities. Lighting remains at the forefront as one of the highest – and most expensive – areas for energy use. It only makes sense to take a closer look at retrofitting outdated schools, especially in areas where buildings are older and/or higher energy rates prevail.

---

[Click Banner To Learn More]
[Home Page] [The Automator] [About] [Subscribe ] [Contact Us]