---
Every month there is a blizzard of information contained in the emails and newsletters that cross my desk on their way to AutomatedBuildings.com. Some of this information is not in the form of any type of content we can publish but I feel I should share with you these snippets, blog bits, and url links that are about to fall off my desktop.

The ISA100 Wireless Compliance Institute (ISA100 WCI) is presenting a series of FREE webinars exploring key technical characteristics of the ISA-100.11a standard. The first webinar, see details below, airs 5 April 2011. All the webinars in this series will be recorded and posted on the education tab of the www.isa100wci.org website.
BACnet Previous Conference Presentations
http://www.bacnetinternational.org/displaycommon.cfm?an=1&subarticlenbr=143
Radio-frequency (RF) wireless communication is a significant emerging lighting control technology. In a typical hardwired lighting control system, control signals are sent using communication wires. In a wireless RF system, control devices communicate through the air using radio waves, eliminating the need for control wiring. The resulting advantages enable advanced lighting control with greater installation flexibility and lower labor installation cost, ideal for hard-to-wire applications non-accessible ceilings, hard ceilings, asbestos abasement issues, and brick and mortar existing buildings.Click here to read this special report by Craig DiLouie.
ASHRAE Funds Research to Improve Building Maintenance, Operation through Performance Data ATLANTA – Guidance to specifying engineers and designers on how they can use building data to improve building operations, energy efficiency, comfort and sustainability will be developed through newly funded research from ASHRAE. Research Project 1633, "Data and Interfaces for Advanced Building Maintenance and Operation," will result in development of a set of standard data-driven metrics, interfaces and dashboards for advanced building operation and management.
A new industry whitepaper focused on dynamic media content is now available for download at www.LyleBunn.com. The paper, titled "The CONTENT of Dynamic Place-Based Media - The Rise of the "Content is King" Monarchy," is available for free. The whitepaper is available online by clicking here.
The FOA has begun offering a new series of lectures on fiber optics on its YouTube channel. Two lectures are already online and many more will be added in the future. The lectures are intended to help anyone learn about fiber optics and to cover special topics relevant to FOA curriculum for training organizations. The FOA lectures are short tutorials (about 10 minutes) covering basic topics relevant to fiber optics. The first lecture, Fiber Optics & Communications, provides a basic introduction to how fiber optics is used in communications systems, including telephone and the Internet, wireless, CATV, security, Smart Grid and more. The second topic, Fiber Optic Safety, covers a very important topic, how to work safely with fiber, and dispels some of the myths of fiber safety. Future lectures will cover specific technology issues about which we are often asked such as how fiber works, how it is manufactured, how datalinks transmit data over fiber and how fiber is tested. Topics of current interest such as changes in standards or new applications will also be covered in the lectures.The FOA Lecture Series can be found on the FOA YouTube Channel at http://www.youtube.com/user/thefoainc.
"Intelligent and Integrated Buildings Technologies: Market Size in North America 2010 (MSNA)"
This report provides an in depth analysis of the growing North American markets for integrated and converged intelligent building control systems ranging from environmental control technologies, to fire detection, to security to lighting systems to IT convergence. By assessing the developments in technology and technical standards in the past five years, our report is able to make an unparalleled forecast of what lies ahead in the next five years. The result is the authoritative analysis of the size and potential of the North American intelligent building technologies marketplace. http://estore.caba.org/.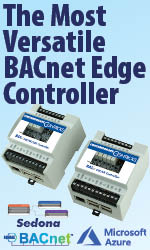 "The Intelligent Buildings Roadmap 2011 (IBRM)"
The research project was designed to outline long-term opportunities in the intelligent building industry. The Roadmap provides an understanding of the collective influence of emerging trends within the intelligent building industry, such as energy efficiency, renewable technology, IT convergence and the integration of buildings with the smart grid. The Roadmap also investigated the current and future direction of the intelligent building market in North America and the opportunities it represents for participants within the value chain. The research also examined the influence of current and emerging intelligent building technology solutions, with an analysis that considers commercialization, market preferences and product acceptance. http://estore.caba.org/.

Major Automation & Control Trends 2011 by Bill Lydon - Editor, January 2011 am taking a risk at the beginning of the year to provide my thoughts on automation and control industry trends. I invite readers to contact me and share any other trends or expand on the trends listed below. This is a snapshot of some trends I am seeing in the automation industry.
Lighting Controls Association Publishes New Online Course About Wireless RF Lighting Control
Posted on February 23, 2011, 8:23 AM, by Craig DiLouie, under Controls, Craig's Lighting Controls Education Courses, Education + Resources.

Lawrence Berkley National Labs (LBNL) recently published a paper titled "Using Dashboard to Improve Energy and Comfort in Federal Buildings" http://eis.lbl.gov/pubs/lbnl-4283e.pdf
A research team at the Lawrence Berkeley National Laboratory (Berkeley Lab) is beginning to figure out why. They are determining how to measure the usability of a thermostat—that is, the ease of accomplishing the things people want to do with them, like switching them on, setting back the temperature while away, etc. This will lead ultimately to heating controls that do a better job of regulating your home's temperature as energy-efficiently as possible.Read the rest here:
http://eetd.lbl.gov/news-archives/news-thermostats.html
Digital Signage Training Now Available
Digital signage is the fastest growing segment of the commercial audio visual and IT industries, the DOOH (Digital Out-Of-Home) advertising industry, and the at-retail marketing industry, and is a fast-growing component of transportation, corporate, education, and enterprise-wide communications. The newly launched Digital Signage Experts Group (DSEG) training addresses this growth, with DSCE Certification will be available in select locations nationwide throughout 2011, as well as through dedicated webinars.

Visit www.digitalsignageexperts.org for more information.
---


[Click Banner To Learn More]
[Home Page] [The Automator] [About] [Subscribe ] [Contact Us]