---
Specifications

While most projects now utilize the 50 division MasterFormat, some legacy projects still utilize Divisions 15 and 17.



Marc Petock
Vice President, Marketing
Lynxspring
The technologies associated with today's facility control systems are complex. Proper design and implementation requires thorough research and understanding of the features, benefits and applications of graphical user interfaces, open protocols, enterprise connectivity, legacy systems, multiple system integration, third party software applications, cyber threat protection, and other concepts.

The terminology used to describe the automated monitoring and control of equipment within a facility has evolved from Building Control System (BCS), to Build Automation System (BAS), to Facility Management System (FMS), to Integrated Automation System (IAS). Large users who have integrated numerous facilities over a secure enterprise have also used the terms Global Building Management System, Integrated Facility Management System, Utility Monitoring and Control System, etc. Regardless of the terminology, all of these systems utilize a variety of advanced products, protocols and applications.

As building technology evolved, so did the process to design, specify and implement the control systems. Electronic control devices were first introduced in the late 1970's early 1980's. These devices provided automated control of mechanical equipment. DDC controls became the responsibility of mechanical contractors and were therefore specified under Division 15, the Mechanical specification section. Since all DDC control systems were proprietary at that time, the design engineers typically wrote basic performance specifications and left the control system design up to the mechanical contractors and their preferred DDC manufacturers.

As BAS technology continued to advance, the systems became more complex and in the early 1990's open protocols including LonWorks and BACnet were introduced. There became a need to provide more detailed designs and specifications to properly implement these advanced technologies. Engineers utilized Section 15900 to define the requirements for the BAS, but as BAS technology advanced, design requirements grew and section 15900 became too large to efficiently manage.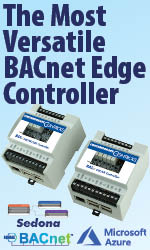 Design engineers began using Division 17 as a way to delineate the more complex design requirements of enterprise based, open protocol systems. Division 17 was utilized to define the responsibilities of a System Integrator, and brought attention to the requirements of an advanced control system and the associated design. Open protocols enabled design engineers to develop design drawings that defined the control system down to the field device without locking the system and/or client in to a single vendor. Open competition for the implementation, operation and maintenance of a BAS throughout the lifecycle of a facility became a reality, when the system was properly design, specified and enforced. Division 17 was a major factor in the realization of this goal. But Division 17 was just an interim solution.

In 2004, MasterFormat expanded from a 5-digit, 16-division system to a 6-digit and 50-division system. The Construction Specifications Institute (CSI) ceased to license and support MasterFormat 95 on December 31, 2009. The 50 division MasterFormat includes Division 25 which defines a unified structure for the design, specification, and implementation of building technologies.

While most projects now utilize the 50 division MasterFormat, some legacy projects still utilize Divisions 15 and 17. When properly applied, implemented, commissioned and maintained, Integrated Automation Systems can provide efficiencies and benefits never before realized. While the potential rewards are lucrative it is important to understand all of the processes required to successfully implement an Integrated Automation System



---


[Click Banner To Learn More]
[Home Page] [The Automator] [About] [Subscribe ] [Contact Us]