---
I am in awe of the power bestowed upon us and our potential as an industry to have a significant impact on the wellness and overall satisfaction of the occupants of our automated, connected, smart, living buildings. Increasing satisfaction and wellness by engagement means creating a dialog path that flows both ways and is a giant first step for our industry's entry into the productivity puzzle and its lucrative paybacks.

Satisfaction and wellness are components of productivity. These new measured variables require a considerable change in thinking and attitudes towards maintaining buildings and assets, including the budgets to support, and the resources to execute. The impact on the total "qualitative and quantitative" value of productivity of the people sharing the space via hoteling of our built environment drives new metrics. In many discussions at AHRExpo Vegas as to how we might use social media to achieve occupant engagement, it was noted that we are sensitive to listening to social media but seldom use its powerful broadcasting as a method of engagement. As an industry, we need to work on evolving these social connections, which have the ability to tell the occupants of our maintained environments what we have already done for their satisfaction and wellness thus opening dialog to engaging each of them in our equation. We need to strive to better understand "qualitative" the measurement of the quality of something, rather than its quantity in degrees or lumens.

Your Homework for IoT Day, April 9: Share your thoughts with the world on how IoT will help engage wellbeing, satisfaction, productivity, in buildings.

The Power of People, An Industry Discussion: At AHRExpo Vegas, industry thought leaders in this panel discussion provided their views on productivity, occupant engagement, and comfort. If we consider energy as the only justification, then we are missing the bigger issue — the impact of the built environment, and its dynamic interaction with the people. This was our fifth annual Connection Community Collaboratory.
There is a great discussion about the ethics of what we are doing, which came from the crowd and is part way through this video. That was not on anyone's agenda, but the panel did an excellent job of opening dialog. I had not thought much about the ethics of the power of the people puzzle. Interesting. In the video, Brad White, principal of SES Consulting Inc., points out the potential to widen the social justice gap with sociometric technologies. Likely the subject of another discussion.

Jacob Moreno defined sociometry as "the inquiry into the evolution and organization of groups and the position of individuals within them." He goes on to write, "As the ... science of group organization, it attacks the problem not from the outer structure of the group, the group surface, but from the inner structure."

We have assembled this Wellness Resources page to help you get started on your journey.

Satisfaction will likely be much harder to define, but digital mindfulness is likely to be part of it. I am still absorbing all that is http://digitalmindfulness.net/ and what this event might be about: http://digitalmindfulness.net/events/digital-mindfulness-live/

Mindfulness is not incomprehensible, but just another incredible change in our future. In this fun poke, I note, "We have been here before with Awful Mated Buildings and the climb over the Digital Divide and now with a journey to "Digitalmindfulness."

I had not seen as clearly, as I do now, how we all become part of the digital distraction in achieving wellness in our buildings.

The following resource in our March issue speaks well to our theme.
From Building Automation to IoT: The long winding road towards truly intelligent buildings. While the smart building revolution is well underway, James McHale, managing director of Memoori, suggests we still need a fundamental change in thinking in order to turn smart buildings into an effective solution to our urban challenges. There is little use in building technology-rich, smart buildings if their occupants do not know how to use them. Instead, the smartness of a building should be judged on how well it is understood by its occupants: "We need to build buildings based on outcomes, not output."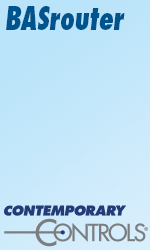 People are looking for work environments that embrace technology to enable seamless, collaborative, healthy and comfortable working experiences.

Productivity — posted by The Comfy Team: "Over two-thirds of the U.S. workforce find themselves disengaged from their work, according to Gensler's workplace surveys. Across the last decade, workplace stress has rise — with more workers struggling to focus and work effectively. Most scholarly research agrees that the key workplace design factors impacting the performance of knowledge workers include noise, lighting, temperature, and spatial arrangements.

"Are we experiencing a productivity crisis? Fortunately, smart building tech offers solutions by way of greater customization — fine tuning work environments to the needs of employees and occupants. Let's investigate some of those factors."

I love Brad White's take this month — wait a minute, maybe I am part of the problem. We do not need to talk about change; we need to be the change. Great wisdom and example.

If You Spec It, They Will Come: Out of date and over spec'd designs are failing to address the major problems of most control systems. — Brad White, P.Eng, MASc, Principal, SES Consulting Inc.

Many Fear Automation Will Wipe Out Jobs. But Automating Buildings Will Be a Jobs Creator — posted by Joseph Aamidor on GreenTech Media: "As more buildings begin to demand and pay for HVAC maintenance, there could be growth in the overall number of staff to support these new customers, even if automation and technology play a role in the delivery of the outcomes. Job growth could occur even if individual buildings do not grow their existing facility management, teams."

Please join us in defining the "qualitative and quantitative" value of productivity.


---


[Click Banner To Learn More]
[Home Page] [The Automator] [About] [Subscribe ] [Contact Us]