---

EMAIL INTERVIEW – Ross Reida and Ken Sinclair
Ross Reida, Chief Solutions Officer, LED. Finance
My focus and passion are to help manufacturers, distributors, and vendors make their sales process more effective by packaging their offering with financing strategies. Current markets of focus for financing include the energy efficiency, renewable energy, and facilities improvements in existing commercial buildings. Over the past several years, it has been exciting and rewarding to develop and deliver turn-key finance programs for a wide variety of technologies and equipment types.
---
What is a Capital Resource Collaborative?
A full-service commercial finance agency, dedicated to the idea of making it easier to sell a wide variety of efficiency equipment and services into the existing commercial building market.
Sinclair: What is a Capital Resource Collaborative?
Reida: We refer to LED. Finance as a "capital resource collaborative" because we provide a full-service commercial finance agency, dedicated to the idea of making it easier for sales teams to sell a wide variety of efficiency equipment and services into the existing commercial building market. Our mission is to share financial solutions, techniques, and tools to eliminate and overcome the capital barriers that exist in the typical sales process. The "collaborative" part is continuing to expand our capital resources, and provide services in more geographical locations. We currently have the capacity for funding projects in North America, Latin America, and Europe. Our goal is to become a truly global platform within the next few years.

Sinclair: How exactly do you do that?

Reida: We focus our attention first on educating and equipping sales folks to be proactive in using their major barrier in closing a sale (capital) as a qualification point early in the customer engagement process. In other words, we help companies sell and deliver their products and services without the need for their customer to pay for it upfront by using finance solutions customized for a particular product type or vertical market. Once a sales team understands how to use the finance program, and starts generating opportunities, we align a particular project finance opportunity with the right funding partner who provides the "best fit" for that particular project.

Sinclair: What types of equipment qualify for your program?

Reida: We don't exclude any specific equipment types, as long as we can fit them into one of our key equipment categories such as Lighting, Controls, HVAC, Refrigeration, Storage, Generation, and Conservation. We also see more activity in the water resource management and conservation market, so we think that in the near future it will become a growing market for us.

Sinclair: How is this relevant to the IoT market?

Reida: Well, unless the equipment and service being deployed are free, financing will play a critical role in a successful sales process. Especially in emerging markets, such as IoT, we find a dramatic need to support the sales process with these key objectives;
Eliminate the upfront cost to the customer (capital budget objection)
Create an economically beneficial business proposition for the customer (pay as you go)
Transfer operational performance risk (what if this doesn't work?)
Create a "customer for life" through easy tech-refresh, upgrades, and expansions
Sinclair: Can you give us an example of a similar industry situation where this financing model is having an impact?

Reida: Sure, I think the revolution we have seen in the LED lighting market over the past five years is a great example. Early adopters and "low hanging fruit" have become increasingly scarce, and as a result, we see more manufacturers, distributors, and sales organizations adopting various forms of financing to help penetrate a broader commercial market. While you would think that the dramatic energy savings would create a "no brainer" sales proposition for the customer, the fact is that "facilities" projects do not compete well for capital budget dollars, primarily because these are seldom considered "core business" related.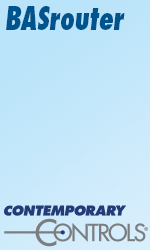 Sinclair: Do you see an increased connection with IoT and the LED lighting industry?

Reida: Yes, especially with intelligent lighting systems being deployed under the Cisco switch "Digital Ceiling" concept. Intelligent controls are now being offered in projects from networked street lights to office buildings to retail, quick serve restaurant chains. While the case for the increased overall system benefits to the customer is easy to demonstrate, the most common obstacle we face is still the lack of budget (money), or willingness to use working capital, to pay for a lighting retrofit project, no matter how attractive the ROI. There are just too many other uses for those funds that are more important to the average business owner/manager.

Sinclair: What are the steps to implementing a successful financing program?

Reida: It starts with education, and changing the mindset of "this is the way we have always done it" to a model that anticipates and removes capital budget objections. If we can eliminate the upfront cost to the customer, and spread the cost over a sufficient period of time, it should be much easier to make the economic business case and help the decision makers mitigate performance risks. There are many creative ways to structure financing to fit specific products and services, as well as customized programs for specific vertical markets. At least that is the way that nearly $1 trillion in equipment is sold in the US every year, to businesses ofall types and sizes. I think we need our sales folks to understand and embrace all the financing vehicles available in the marketplace and be proficient in presenting these options to the customer. While there are a wide variety of financing solutions, the underlying theme is the same; 1. Remove upfront costs 2. Deliver an economically positive business proposition 3. Close more business and reduce the sales cycle time.
______________________
About the Author
Ross Reida, Chief Solutions Officer

"Business is about cash-flow," and I specialize in providing access to capital for financing energy efficiency projects, and working capital solutions for contractors engaged in that industry. It is rewarding to work in "emerging markets" where capital sources are undeveloped, and customers are underserved. Sourcing competitive and flexible commercial financing solutions can be a challenge for most small businesses, especially when it comes to finding the right structure, rates, and terms for a particular transaction. We solve that problem!

My focus and passion are to help manufacturers, distributors, and vendors make their sales process more effective by packaging their offering with financing strategies. Current markets of focus for financing include the energy efficiency, renewable energy, and facilities improvements in existing commercial buildings. Over the past several years, it has been exciting and rewarding to develop and deliver turn-key finance programs for a wide variety of technologies and equipment types.

The bottom line for me is assisting contractors, project developers, equipment manufacturers, and distributors make the sales process easier for their customers by overcoming the "first cost" and "lack of budget" objections often encountered during the sales process. Sharing strategies to incorporate financing solutions makes it easier for the customer to buy, and significantly shortens the sales cycle for most projects.

My experience in equipment leasing and commercial finance allows me to create and deliver "best fit" financing solutions for a wide range of equipment types and vertical markets. I have significant experience in financing energy efficiency retrofit projects of all types and sizes, with special emphasis on these markets;
> LED Lighting
> HVAC & Refrigeration
> Controls & Management Systems
> Water Conservation & Treatment
> Renewable Energy
> Energy Storage
> IoT and "Digital Ceiling"


---


[Click Banner To Learn More]
[Home Page] [The Automator] [About] [Subscribe ] [Contact Us]