---
Standard Semantic Tagging





is a Mainstay of the Energy Management Business





Jim Meacham, PE,
Principal, Co-Founder
Altura Associates
Altura is pioneering a new class of service—full-lifecycle asset management in a tag-based environment.

Altura Associates offers building energy analytics, project implementation, and strategic advisory services to a wide range of clients across North America. Over the past five years, our business has become increasingly reliant on our ability to demystify and accelerate our clients' adoption of data-driven energy management. Haystack tagging has been a critical component of our standards and workflow to enable scalable, extensible, repeatable processes. We use it on every building project. Altura has rapidly grown our database of active building analytics implementations to over 50 million square feet and tens of billions of time-series data points. We would not be able to effectively manage the portfolio without Haystack, and we are proud to have been recognized for this work with the first Project-Haystack Award from the ControlTrends Awards 2017 poll. We are also pleased by ASHRAE's recent announcement that Project Haystack, the BACnet committee and Brick Schema are now collaborating on the semantic tagging of building data under the new proposed ASHRAE Standard 223P.

Semantic tagging is an enabling technology for our analytics and energy reporting practices. Others approach this work at the utility meter and electric and gas submeter level. You are still 30,000 feet in the air when you start there. You also need a deep understanding of what is going on with the systems in a building to have a meaningful impact on the building owner's bottom line. Using the Haystack-enabled data platform that Altura's team implements during commissioning and retrofits, we can gather detailed operational information from the bottom up. Bringing the tagging and engineering processes together, we've been able to grow the impact our energy reporting has on reducing utility costs and to garner wider-ranging and deeper insights from analyzing building operational data. We're finding ways for our customers to not only run their buildings better; but, in some cases, to run their businesses better.

Altura was an early adopter of Haystack, and now we are pioneering a new class of service—full-lifecycle asset management in a tag-based environment. In traditional building energy management practices, analysts use Excel spreadsheets to create hierarchical and relational databases of meter and submeter data associated with the equipment. With open APIs and Haystack, we have graduated from Excel spreadsheets. We now base our workflows around analytics and targeted feedback to the right people. Thoughtful implementation of tag libraries and comprehensive data management allow the use of a platform like SkySpark to centralize critical asset data. Because we implement the Haystack standard in the design phase of new construction projects, the database is built on a standard framework throughout construction and operations. Executing with these data management tools takes more skill than simple Excel; however, we are seeing a broad range of business analysts, building operators, engineers, and project managers successfully gain these skills with minimal training and no programming experience.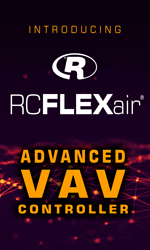 Where feasible, it is critical to lay the foundation for a project's data architecture starting with the commissioning process. Enforcing standardized tagging according to the Haystack methodology can seem like a lot of manual work in the beginning. However, this step ensures a database topology built such that anyone that needs the data going forward will be able to intrinsically understand each modeled system and component. Haystack has shown the power of the tagging-based protocol for adding context to any type of data we collect in buildings. For example, when you add a new BACnet-compatible variable frequency device (VFD) into an IP protocol network today, already you can expect it to be easy to get all the operational trend data out. When you add Haystack tagging, you have a rich model that also captures contextual data like the make and a serial number of the device, as well as relationships between this VFD and other VFDs, controllers and affiliated equipment in the building, campus, and global portfolio. Once we all agree and insist on tag-based data interoperability, the integration work that falls to specifying engineers, building commissioning agents, building operations engineers, facilities staff, and equipment and device makers all becomes easier. BACnet gets a whole lot more powerful as a common protocol too.

We have found the Haystack methodology to be valuable for more than just point identification. When a device shows up in the schema, you see all the contextual information, and you can push it over to the CMMS (computerized maintenance management system) for asset management. Altura has now built its own analytics tools and rule libraries to leverage the power of tagging. Some of these are specifically appropriate for asset management and the type of project management we do.

What we would like to see now is more adoption, with the major building automation brands contributing. If we can agree on tagging methodologies, the metadata can migrate into the hardware controllers and equipment — it will be native to a system. If controllers and equipment have embedded tagging at the hardware or firmware level, for example, much of its self-describing labeling will already be there when a new VFD is installed into a BACnet/IP network.

The bottom line is that transformative cost savings and process improvements are possible when data standards are allowed to break down the barriers that form between different commercial equipment and software in a building. Haystack is empowering exactly this sort of transformative work and is only set to become more effective as adoption grows and the ASHRAE unified data semantic modeling effort continues.
---
About the Author

Jim Meacham is a Principal and Co-Founder of Altura Associates, Inc. Altura is a professional services firm based in Irvine, CA focused on energy and environmental performance. The company works with clients to set and achieve aggressive goals for reductions in energy and water consumption and waste generation. Altura services projects throughout the U.S. and internationally. Learn more at www.alturaassociates.com.

---


[Click Banner To Learn More]
[Home Page] [The Automator] [About] [Subscribe ] [Contact Us]