---

EMAIL INTERVIEW – Samantha Cullum and Ken Sinclair
Samantha Cullum, Events Coordinator,
Unwired Ventures Ltd


---
Sinclair: Tell us a bit about UNWIRED.

Cullum: UNWIRED is the Knowledge Brand of UnGroup. Through publications, events, Think Tanks and research it provides foresight and expertise on the impact that emerging technologies will have on work and the workplace, the retail sector, and the property sector.

We produce a series of market-leading international conferences and exhibitions for corporate decision makers. The events attract senior level players from major international organisations from roles that include leadership and operations, real estate, workplace and facilities, technology, HR, finance and innovation (CRE, FM, CIOs, CEOs, CFOs etc.) as well as architects and designers, project managers and surveyors, management consultancies, academics and others involved in the future world of work. The events inspire and educate through high-quality content and industry-leading speakers, as well as providing unrivalled networking opportunities.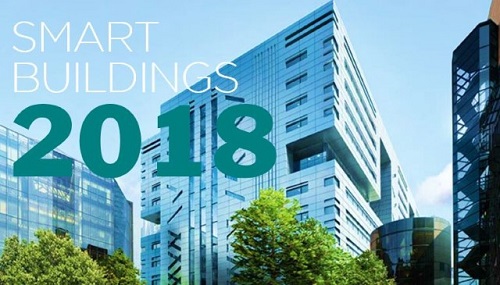 Sinclair: What can we expect from this year's SMARTBUILDINGS event?

Cullum: The event takes place on 9th May at 5 Broadgate, UBS' new London Headquarters and one of Europe's smartest buildings. We will examine Smart Buildings from the Developer's, Tenant's and User's perspectives with our expert speakers from across the industry exploring how the technological landscape is changing and how we can use it to transform the way we work.

With a full day conference and interactive innovations exhibition, 200+ senior professionals from workplace, property, FM, technology, innovation, architecture and design will gather to explore this new world of work and what it means for the future workplace.

We will have 200 attendees including Heads of Corporate Real Estate and Workplace leaders from Barings, Schneider Electric, ING, HB Reavis, Deka Immobilien, Cundall, M&G Real Estate, UBM, Zurich Insurance, CBRE, House of Commons, AECOM, GSK, British Land, Bristows, Landsec, Morgan Lovell, Hoare Lea, University of Reading, Canada Life Investments and many others.

Sinclair: What are the themes for this year's edition?

Cullum: We will explore the digital future, smart innovation, enabling technology and buildings of the future. From cognitive buildings and self-learning workplaces to creating buildings that operate more efficiently whilst maximising productivity and collaboration, we will address a range of key trends and issues emerging in the smart buildings sector.

Sinclair: Can you give us a sneak peek of the agenda?

Cullum: We have an exciting line-up of expert speakers confirmed – see the full list below with some highlights of what each session entails.
Ashley Davis, Managing Director, UBS | Setting new standards based on 'next generation' services; Implementing a significant upgrade and seamless migration of services without impacting business or damaging UBS' reputation
Dr. Claire Penny, Worldwide Solution Leader, IoT, IBM | Exploring cognitive buildings that can think for themselves; Structuring buildings that are efficient to operate and cool to be in
Uli Blum, Associate, Zaha Hadid Architects | Looking at the radical opportunities and implications data analytics, sensor technology, and smart algorithms will have on how we design and what we design; Understanding how technology will allow buildings to constantly adapt and evolve throughout their lifecycle
Glenn Wilkinson, CEO, Polira and Security Analyst | Exploring the threats we face from hackers and criminal networks; examining how best to address the issue of security for today's smart buildings and the devices we use
Matthew Marson, Consultant, Connected Spaces Practice, Accenture Digital | Examining the world's most innovative buildings; Sharing how thousands of sensors can enable the workplace to react intelligently and adapt like a living organism
Juliette Morgan, Head of Campus, British Land | Getting businesses ready for smart buildings; Sharing a new British Land report on how to be smart from the start
Matthew Webster, Head of Wellbeing, British Land | Developing successful businesses of tomorrow that demonstrate leadership and innovation; Harnessing the built environment to improve physical and mental wellbeing
Richard Murszako, Group Property Strategy Manager, Vodafone | Becoming an intelligent occupier; Understanding building utilisation
Mark Stanton, Strategic Account Leader Buildings as a Service, Honeywell | Making your buildings work smarter; Promoting faster, better-informed decision-making, risk mitigation, and more sustainable use of resources

Stay tuned for the official programme release! We'll be launching the full version on our website next week: http://www.unwired.eu.com/smart-buildings/2018/



---

[Click Banner To Learn More]
[Home Page] [The Automator] [About] [Subscribe ] [Contact Us]