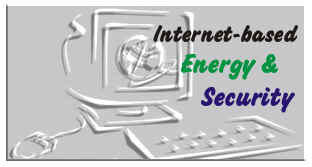 John J. "Jack" Mc Gowan, CEM
Energy Control Inc.
Contributing Editor
The Internet ties it all together
It seems odd that a defining moment of the century should occur in the first year. But when history recalls the 21st century, 9/11/01 will clearly be the first among the significant dates. Since then, homeland security has become part of our everyday vocabulary. Homeland security is also a huge market opportunity for automation technology.












Homeland Security Secretary Tom Ridge announced in late April that $1.5 billion in grant funding is available to states and cities for security. President Bush's proposed budget for 2004 includes nearly $3.5 billion for homeland security on top of the $5 billion already funded. This funding is for wide-ranging programs, but automation and building technology are very important. This was no more evident than at "BuilConn" (Building Connections), a recent conference emphasizing the integration of energy, security, and information technology (IT) systems. Participants at this event were keenly interested in "killer apps" and tools that will become part of the fabric that makes up the energy industry. Most industry proponents believe that energy, security, and IT technology are converging-with the Internet taking center stage. This convergence will affect energy supply and demand.
A New Definition
Not so long ago, the term security conjured up images of police or burglar alarms. Now there is much more to consider, as security is meant to protect buildings, plants and data. Planning and technology for building security are more important in the design process. Security must be planned far in advance of an actual crime, and there are numerous sources today for information on designing safe and secure environments.
A number of tools over the Internet (such as www.securityoncampus.org) focus on education. The site contains a security audit to evaluate existing buildings and assist in designing ones that are less vulnerable to threats. In addition to passive design considerations, technology can significantly reduce the risk of an intrusion or a violent crime. A related site from the American Institute of Architects (www.aia.org/security) focuses on building security into design. There is also heightened awareness of security for power plants and all types of industrial facilities, particularly when they could be potential targets of terrorism.
Data security has also received attention industry-wide. The first issue is data protection. Numerous energy devices from meters to automation systems now have Internet Protocol (IP) addresses, and this presents a risk from data corruption and unlawful access. The greatest concern is communication that requires access through network firewalls, and this could provide an opening for hackers. The buzz about protecting data and firewall integrity is very real, so energy system integrators must make effective use of proven data security techniques. The opportunity exists to implement automation technology on a larger scale, and to dramatically expand its benefits by integrating other systems and leveraging the Internets' power. Special systems, like automation, security, fire, etc., interfaced to the Internet offer new features, but this requires data security via encryption and authentication technology.
Where Does Security Start?
In a post 9/11 world, security is not an appendage but an integral facility component. It begins with design and includes a host of Internet-enabled technology for access control, video surveillance, machine vision, "whole building" system integration, wireless networking, cybercrime data protection and more. In the 1980's the topic of intelligent buildings was popular, yet it was not until recently that technology to accomplish many of these functions was available. Building data communication networks that allow for access to IT and automation systems via cell phones, personal digital assistants (PDA's) and laptops through cabled or wireless Internet access are good examples. The potential is exciting and yet security much be painstakingly maintained at every connection. For this reason IT professionals and corporate network administrators want to package all of the special systems together and protect their systems, but building owners should evaluate this approach carefully.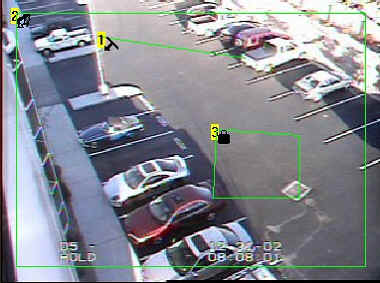 The Next Killer App
To borrow an IT term, a killer app (application) is a tool that revolutionizes the way a task is carried out, spreadsheet software is an example. The IT business was also shaped by the dot-com investment frenzy, and so the second characteristic of a killer app is dramatic market opportunity. There are many Internet-related killer apps hitting. Two are "machine vision" and facility interfaces that use "browsers" and "dashboards". Machine vision is an exciting technology being integrated with video surveillance for security. Older generation video security, called CCTV, was little more than a burglar alarm add-on, allowing for brief snatches of film to be recorded a few seconds before and and after an alarm. The latest security technology is video surveillance, which is having the same dramatic impact on security that "through the lens" focusing had on 35-millimeter cameras.
Internet-protocol (IP) enabled video surveillance cameras to stream video continuously, and digital tripwires are used to define secure areas. When one pixel changes in the cameras field of vision an alarm is tripped in real-time and technicians in 24/7 alarm centers take immediate action.
Technicians can use specialized software and browsers for interface. Browsers are popular and work just as they do for interrogating any Internet site. Another tool migrating into automation from IT is the dashboard. Much like an automobile dashboard, this software is designed to provide all of the crucial information that management needs into one screen. Dashboards also integrate HTML (Hypertext Mark-up language) hot links to launch other application software for performing specialized functions.
Summary
Energy Security has been invoked in the past to highlight our nation's efforts to limit its dependence on foreign imports. Now there is a new linkage for the terms energy and security: they are integral components of next generation building automation systems, along with the Internet and Local Area Networking technology. The key for energy industry professionals is to ensure that system effectiveness is not compromised through implementation by organizations that are not buildings experts. IT professionals are driving to acquire market share in the building automation industry, yet the next generation of integrators must have proficiency in building, security, HVAC and IT. In summary, owners and engineers must ensure that integrators have the requisite skills to successfully implement automation for energy management and security without compromising data integrity.
________________________________________________________________________
Mc Gowan is an author and President of Energy Control Inc., an Energy Service Company and System Integrator. He has published 5 books including "Direct Digital Control" on Fairmont Press. The Association of Energy Engineers named him 1997 "International Energy Professional of the Year. Mc Gowan sits on the Energy User News Technical Advisory Board and is a Contributing Editor with www.Automatedbuildings.com.
---

[Click Banner To Learn More]
[Home Page] [The Automator] [About] [Subscribe ] [Contact Us]