---

It seems that our complete industry is on fast forward as the events, articles, interviews, reviews, news releases and new products cross my computer screen before finding their way to our rss news feed.

Ken Sinclair, AutomatedBuildings.com
Editor
It seems that our complete industry is on fast forward as the events, articles, interviews, reviews, news releases and new products cross my computer screen before finding their way to our rss news feed. This news feed is also carried on the Engineered Systems "Blog" to keep you up todate.











http://blog.esmagazine.com/component/option,com_newsfeeds/task,view/feedid,1/Itemid,19/
If all this information seems a little over whelming and blurry because of the speed and volume of presentation let me pick a few fast forward freeze frames that you may wish to retain this month.
John Petze leaves Tridium to create another river of change as CEO of Privaris
Not sure if you heard but John Petze is leaving Tridium. John has been and remains an industry icon. From a small stream flowing from the company called Tridium, John and his team created a raging river with over 50,000 instances of Niagara installed worldwide. Tridium's partners now include a wide range of global innovative new companies and major OEM's. Thank you John, for all your guiding and support, and for being the drummer for our industry. You have led the Niagara movement from no where to every where. Who and what is Privaris? They make a device that is the world's first mobile, handheld biometric fingerprint fob for secure access to multiple facilities, computers and networks. It provides a fast and simple means of verifying the identity of its user while maintaining their personal privacy.
A Blended City a review of Realcomm Dallas by Jim Hayman, Director, CGNA
Part of the struggle for CIO's is how to connect the incredible technology now available into what Michael Joroff of MIT called in his Realcomm keynote address, "a blended city."
Professor Joroff defined a blended city as commercial real estate that brings together a physical and digital environment to enable human capital to contribute to the global economy. He described communities where intelligent buildings are helping the tenants in them to live and work better as they impact a universal marketplace. John Petze, CEO of Tridium, Inc, was one of the speakers at the roundtable and he highlighted recent developments that make possible intelligent building convergence across an enterprise.
Building Automation – West 2006 San Diego September 12 – 13 will cover topics that include open systems, integration, technology, specifying and commissioning plus an increased focus on energy sourcing and management. More info http://www.bnpevents.com/ES/BAC/index.htm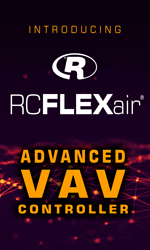 The focus in one word is Business for BuilConn Amsterdam Oct 3-5 - Budiardjo: .It seems that discussions of vision, vagaries and theoretical issues we've had should now be behind us. The industry wants to know how convergence is going to be turned into profitable and strong business. The focus of the first day in Amsterdam will be how the industry should re-shape itself with IP as the driving technology and IT as the mode we should be in. The second day will be focused on how building owners should look at procuring a converged building system in this new paradigm. In Amsterdam we are launching a new event called Wi-tivity, as part of ConnectivityWeek Europe. Wi-tivity is focused on wireless connectivity, specifically related to controls and monitoring of devices systems. This covers everything from wireless mesh, sensor networking such as ZigBee as well as WiFi, WiMax, GPRS and G3 types of wireless technologies
How is BuilConn being received in Singapore Nov 14-16? Budiardjo: The enthusiasm for BuilConn has been tremendous, we went to Singapore in June to meet with key people there, what we experience was incredible. We received endorsement from AIIB (Asian Institute of Intelligent Buildings), the prominent group driving intelligent buildings in the region. We also received a significant endorsement by the BCA (Building & Construction Authority) in Singapore. We are working on some very exciting programs with our partners in Singapore. BuilConn Asia is likely to turn out to be a strong event Go to http://www.connectivityweek.com/ for more info.
Grid Friendly™ appliance controllers Hammerstrom: The version of our Grid Friendly appliance controller installed at project sites is a small circuit board that communicates with the appliance to turn off parts of the appliance load when the grid frequency falls below a frequency threshold. If many such appliances were installed on the power grid, the power grid could avoid tripping under frequency protection at the substation level. In simple terms, the ability of loads to drop off temporarily in a controlled fashion in response to a drop in frequency (caused, for example, by an unexpected loss of generation) will soften the impact of an under frequency event and creates time for the grid operator to fix problems.
Six Fast Forward Freeze Frames to take with you that are harbingers of today's changes.
---

[Click Banner To Learn More]
[Home Page] [The Automator] [About] [Subscribe ] [Contact Us]