---
| | |
| --- | --- |
| Lots of News from LONMARK | Ken Sinclair |
Lots of news is being generated in the LON camp these days. We are excited to see that in the article LONWORKS Converges with IP The two worlds of LON and IP are set to converge in a big way in Amsterdam this October 3-5 at ConnectivityWeek Europe.











Plus new site releases is coming in mid September with a resource page
Plus LonMark® Magazine: European and International Edition 8
http://www.lmimagazine.com/default.php
Plus these news release posted on our web site have been picked up by Google news.
LonMark Sessions and Meetings to be Held in Conjunction with European ConnectivityWeek, October 3-6, 2006
Please mark your calendars and join us at the RAI in Amsterdam, Netherlands for our annual LONMARK International Member Meeting and Reception. This year's meeting will include LONMARK sessions to be held in conjunction with the European ConnectivityWeek activities (BuilConn, M2M Expo and Conference, Wi-tivity and Gridwise Expo). Activities will include pre-conference sessions and a LONMARK hosted track on a variety of topics within the BuilConn schedule.
LONMARK Editorial Coverage http://www.lonmark.org/news/articles.cfm Listed are publications that have featured the LONMARK brand. If you know of a published article that features the LONMARK brand and should be included in this listing, please contact Derek Takegami
New LonMark® Members
New Partner:
SPI Systems Ltd.
82 Sandiford Drive, Unit 17
Stouffville L4A 7X5
Ontario
Canada
Web: www.spicontrols.com
SPI Systems Ltd. was founded in 1985 as a lighting control equipment supplier and service provider. Located just above Toronto, SPI's control systems and products can be found successfully installed and reliably operating all over North America. The company has grown substantially, establishing itself as a technology innovator, engineering and developing products to maximize the conservation of electrical energy in commercial and institutional buildings. With over 20 years of experience, SPI's spectrum of products consists of microprocessor based lighting control systems that include: relay based on/off controls, including computerized monitoring & programming facility, graphical & telephone control options; controllable dimming ballasts, Programmable load shedding module; remote user override switches and smart keypads, Sensors (photo, occupancy, etc.); LonWorks® capability option . . . And a myriad of other ancillary devices that can be integrated into the system to maximize energy savings and reduce payback periods. All this while our fundamental focus is reliable and easy system operation. SPI is pleased to introduce its latest product offering, 'Dimming Power-line Relay based Control System' which utilizes addressable power-line carrier relays c/w dimming capability. The system's features include web browser based configuration and programming, power-line modem, phase-coupler and smart programmable wall-switches.
New Associates:
Kepware Technologies
400 Congress St., 3rd Floor
Portland ME 04101
United States
Web: www.kepware.com
Kepware Technologies delivers industrial communication products that are known worldwide for their quality and reliability. Our dedicated focus on Open technologies such as OPC and LON® allows us to provide ensured compatibility combined with unparalleled reliability and ease of use. We are committed to continually improving the features and performance of our products utilizing the latest technologies. And with a breadth of over 90 of the most commonly used communication protocols available, Kepware Technologies continues to deliver a single consistent solution for connectivity needs of the industrial and building automation markets.
Mona Building Technologies
6301 Ivy Lane, Suite 400
Greenbelt MD 20770
United States
Web: www.monabt.com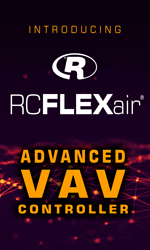 Mona Building Technologies is a leading Systems Integrator committed to providing the highest degree of service in Building Intelligence available today. Using a web-based technology, open communication standards and an ability for building owners and managers to oversee buildings from a single location, MBT creates independence for owners and managers that are unparalleled in the business. By maximizing efficiency and minimizing risk, MBT empowers your organization to achieve a high level of management and long-term growth. We're proud of our family-owned company values and reliability, drawing on our 50+ years of technical expertise with a strong tradition of customer service and our reputation for technologically advanced, flexible solutions for specialized customer needs. Locally owned with a vision for nationwide systems and services, MBT has enjoyed working with many National Commercial Management Companies as well as institutional and educational facilities. Always innovative and a leader in delivering non-proprietary solutions, MBT has a long history of interfacing with older Building Automation Systems, while most recently integrating numerous manufacturer's equipment through open communication standards such as LonWorks® and other protocols. Unmatched in the field of System Integration, MBT's approach allows investments in the past to any legacy BAS equipment to be maximized through software upgrades in a phased-in approach. Today's investments enjoy the benefits of open platforms through competitive bids on system additions and maintenance for years to come. From Building Automation Systems, Building Automation System Maintenance, Access Control, Variable Frequency Drives, Lighting Systems and other energy saving technologies, MBT delivers solutions that maximize your investment while maintaining an interoperable, user friendly system. Ask us! Our team will assist you in designing a solution that serves your immediate needs, maximizing existing infrastructure while maintaining future system enhancements open to competition and technology upgrades.
Secyourit GmbH
Auenstr. 100
Munich 80469
Germany
Web: www.secyourit.com
Secyourit GmbH is dedicated to developing and marketing intelligent home automation solutions through its SIENNA product line. The SIENNA products are designed for residential and small office environments and aim at greatly simplifying and reducing the cost of electrical installations both in new buildings and during renovations. The SIENNA system is a key step towards building an "intelligent home." Secyourit's vision is to improve living quality and create a platform for new applications via internetworking of all electrical appliances within a house or apartment. Using powerline technology and standardized Interoperable Self Installation (ISI) ensures that any home can be upgraded via SIENNA easily and in a future proof way.
New LonMark Certified Products:
Invensys Building Systems
I/A Series MicroNet Controller - VAV
80:00:16:50:0A:04:04:0A
I/A Series MicroNet Controller - Rooftop
80:00:16:50:1E:04:04:13
I/A Series MicroNet Controller - Heat Pump
80:00:16:50:33:04:04:03
I/A Series MicroNet Controller - Fan Coil
80:00:16:50:14:04:04:03
(Editor's note: the following description is for the four Invensys products listed above).
The IA Series WorkPlace Tech Tool 5.x (WP Tech) is a cohesive, flexible system-engineering tool compatible with Microsoft® Windows® 2000 Professional or Windows® XP Professional. It uses a Microsoft Visio® 32-bit drawing interface for graphic representation of control applications and control objects. WP Tech is designed for use with all I/A Series MicroNet controllers. Using WP Tech, a user customizes an application to fit specific job requirements, compiles the application, and downloads the application to a standalone or networked controller. WP Tech allows a user to program IA Series MicroNet controllers using its extensive library of specialized, individual control objects. WP Tech features easily understood drag-and-drop graphic representations of common control algorithms and functions, and easy-to-use wizards that automate controller configurations.
I/A Series MicroNet Controller - Rooftop
80:00:16:50:1E:04:04:03
80:00:16:50:1E:04:04:12
(Editor's note: the following description is for the two Invensys products listed above).
The I/A Series MicroNet 100, 150, and 200 Controllers are interoperable controllers designed in accordance with LonMark® guidelines. When programmed using WorkPlace Tech Tool, or loaded with a pre-engineered application, these controllers provide control for packaged rooftops, heat pumps, fan coils, unit ventilators, and similar applications. Controllers feature Sensor Link (S-Link) support, LED indication, screw terminal blocks, as well as DIN rail or panel mounting ability. These controllers can function in either standalone mode or as part of a LonWorks® TP/FT-10 Free Topology communications network. The 100, 150, and 200 series controllers use the same physical packaging, but differ in the onboard I/O points they provide.
PureChoice, Inc.
Nose 3 Monitor
80:00:BC:0A:00:04:04:33
Nose 5 Monitor
80:00:BC:0A:00:04:04:50
(Editor's note: the following description is for the two PureChoice products listed above).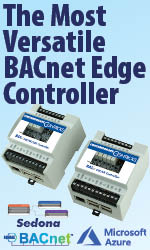 PureChoice has established a new benchmark for indoor air quality monitoring technology. The Nose® Monitor combines multiple sensors into a compact, single-printed circuit board mounted in a thermoplastic housing. The Nose, which is LonMark® certified, measures the key IAQ parameters - temperature, relative humidity, carbon dioxide, carbon monoxide, and organic odors and gases (VOCs) and is available with all five sensors or three (temp, rh and CO2). In developing The Nose, PureChoice selected the highest quality sensors available with respect to price. Sensors used are manufactured in several different countries, resulting in demanding circuit design since each sensor requires unique power, signal and communications protocol. Microprocessors control the operation of all sensors, including thermal regulation, initial setup and calibration, conversion to engineering units, digital messaging and data transfer. All calibration and trimming are conducted by digital communication with remove workstations, so the calibration environment is undisturbed. All other circuitry, microprocessor, memory and power conversion circuits are also assembled on the same board.
Trane
Tracer LCI-C for CH530 RTA
80:00:2A:50:28:03:04:06
The LCI-C, available factory installed of field retrofitted, is an integrated communication board that enables the chiller controller to communicate over a LonTalk® network. While monitoring alarms and status, the LCI-C is capable of controlling chiller setpoints and operating modes. The Trane LCI-C adds, to the standard chiller profile, an additional set of points to satisfy a broader range of system interoperable applications. These added points, or open extensions, build on the standard LonMark® chiller profile.
Yamatake Corp.
Infilex FC
80:00:5F:50:14:03:04:13
Infilex FC (Infilex named for "Infinity": and "Flexible") Model WY5305 provides digital control of fan coil units (FCU). In addition to FCU start/stop operation, valve control, and fan speed changeover, Infilex FC provides advanced controls such as setback and interlock operations with an outdoor air handling unit (OAHU).
Infilex VC VAV Controller w/Damper Actuator
80:00:5F:50:0A:03:04:22
Infilex VC (Infilex: named for "Infinity" and "Flexible") Model WY5306C is a damper actuator with a DDC (direct digital control) controller inside that controls a VAV unit in a building's air-conditioning system.
---


[Click Banner To Learn More]
[Home Page] [The Automator] [About] [Subscribe ] [Contact Us]