---

The models and intelligent information that BIM can provide offer better visualization of a project as a whole, and allow more information to be included early on in the design stages, ultimately improving the communication among everyone involved in the construction process.

Sarah Erdman,
Marketing Director
QA Graphics
Building information modeling (BIM) is changing the way buildings are designed, built and operated. The models and intelligent information that BIM can provide offer better visualization of a project as a whole, and allow more information to be included early on in the design stages, ultimately improving the communication among everyone involved in the construction process.















An Information Series released by Continental Automated Buildings Association (CABA), provided a report "Building Information Modeling: Transforming Design and Construction to Achieve Great Industry Productivity," which looked at 23 construction industry organizations, and worked with owners, architects, engineers, facility managers and contractors to gauge the perception of BIM and how it's used. The report's findings show that "62 percent of users surveyed indicated that they would use BIM for over 30 percent of their projects during 2009, and 82 percent thought BIM had a positive impact on their company's productivity."1 The report also shares that "BIM is being broadly adopted across the country with over 50 percent of each survey segment utilizing the tools at moderate levels or higher" and that the top benefits of BIM are "the easier coordination of different software and project personnel, along with improved productivity, communication and quality control." 1

The widespread use of BIM has continued to increase throughout 2010, improving every stage of the design/build process. It allows architects to spend more time designing and less time documenting building specifications. Contractors rely on BIM for the intelligent information provided about the materials and equipment that are to be used throughout construction. Engineers can utilize BIM to analyze building performance, and once construction is complete, BIM is used by owners and managers as part of the building's ongoing operations management.

The inclusion of product-specific information for building materials used during construction is becoming a more important aspect of BIM. Architects can specify certain products early on in the design stages, and then contractors, engineers and owners can readily access product specification details, associated costs and other important manufacturer information. Including specific product information like this when using BIM is even more beneficial when building green, because the associated costs and building performance can be planned for early on in the design process.

To facilitate the inclusion of specific building materials in BIM projects, many manufacturers are providing BIM objects that can essentially be "plugged in" to a BIM design. BIM objects are individual models that represent manufacturers' product lines and provide specific product details like specification details, costs, building performance data and manufacturer information. Specific product data provided by these BIM objects allows everyone in the construction process to be aware of and plan for the materials used. Architects can utilize BIM objects in their designs to specify that certain products are used in construction, and then the contractors are able to access information about the required building materials. Engineers and owners can refer to the BIM objects to analyze materials' associated costs and other manufacturer information.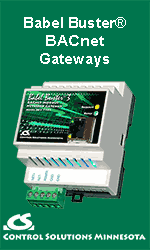 Many manufacturers are starting to provide libraries of BIM objects for their product lines, so that the intelligent objects can be used in anyone's BIM designs. This trend is increasing as users of BIM expect to access product-specific information for improved communication throughout the construction process. It also benefits manufacturers to provide these intelligent BIM objects, as it increases the chance that their materials are specified early on in the planning of a project.

There are still a number of organizations that design their own BIM objects, and many manufacturers don't yet provide BIM objects. To meet those needs, organizations can outsource their project needs and have BIM objects created, which can then be reused from project to project. QA Graphics, a design firm that provides a great deal of graphic outsourcing for the building industry, can assist with creating intelligent BIM objects. The company has worked with a number of manufacturers to provide 3D design and animation services to accurately represent HVAC equipment (heating, ventilating, and air conditioning) and MEP equipment (mechanical, electrical, and plumbing). This allows for better visualization and the inclusion of specific manufacturer details in the BIM design. And as green construction continues to increase, QA Graphics anticipates that the demand for models of major equipment to be specified in the early design process will further the demand for BIM objects, allowing contractors to view product-specific details and plan ahead for building performance and operating expenses.

QA Graphics follows Autodesk Seek standards, providing fully parametric models that are data-rich to contain all of the product-specific information that designers and contractors need for their building information models. To learn more about how you can utilize BIM to improve the design/build process and readily access specific construction material data, contact QA Graphics at 515.965.3403 or visit: http://www.qagraphics.com/graphic-services/bim.html.

References:
1 "Building Information Modeling: Transforming Design and Construction to Achieve Great Industry Productivity," Continental Automated Buildings Association (CABA) Information Series, and McGraw Hill Construction. January 2009.
---


[Click Banner To Learn More]
[Home Page] [The Automator] [About] [Subscribe ] [Contact Us]