---
Every month there is a blizzard of information contained in the emails and newsletters that cross my desk on their way to AutomatedBuildings.com. Some of this information is not in the form of any type of content we can publish but I feel I should share with you these snippets, blog bits, and url links that are about to fall off my desktop.
Is Google and Nest's Thread a ZigBee Killer? Google and Nest launched the Thread Group – a new wireless network for home automation. It's not the first and it won't be the last, but it has some important names behind it.
Open Interconnect Consortium (OIC) was launched by six companies, including Dell, Intel and again – Samsung. The OIC states it aims to focus on "improving interoperability and defining the connectivity requirements for the billions of devices that will make up the Internet of Things."

Visible Light Communication By Craig DiLouie, on July 23, 2014 Visible light communication (VLC) is a wireless method that uses light emitted by LEDs to deliver networked, mobile, high-speed communication similar to Wi-Fi, leading to the term Li-Fi. It can be used as standalone solution or in a supplementary role to radio-frequency (RF) or cellular network communication.
The Reliable Controls Headquarters Annex is the most recent success story to provide inspiration to the BACnet community. Reliable Controls, a BACnet International Gold Member, designed their headquarters to be a naturally ventilated LEED Platinum targeted facility that operates using 50% less energy than the ASHRAE 90.1(1999) standard

Solutions for Expanding the Number of I/O Points in the Field Contemporary Controls now offers BACnet MS/TP and Modbus RTU input and output modules to provide a convenient way for expanding the number of I/O points in the field. These modules, called "Cube I/O", are compact, cost-effective modules available with analog and digital inputs and outputs in varying combinations.
Energy Management Association seminar coming up in September for our newest class of Energy Management Professionals

The risk of not changing has exceede the risk of changing Mike Welch Co-founder, Control Network Solutions Ltd This message to building owners, developers, managers and users is a must read great article by Tom Shircliff and Rob Murchison, co-founders and principles of Intelligent Buildings, LLC

The Building Automation-ization of Consumer IoT Headlines this month alerted the building automation and controls community to two battles set to rock our world: EPA Energy Star's 'Battle of the Buildings' and the IT Industry's "Battle of the Internet of Things (IoT) Standards." Participants in the first battle are open to leveraging any new IoT concepts that might serve to save energy.
littleBits announced the cloudBitTM, a new dimension to the littleBits library that lets you "snap the internet to anything" and turn any object into an internet-connected device - no soldering, wiring or programming required
Make Internet of Things (IoT) development simpler. Our technologies aim at establishing an open IoT/M2M platform to be used by anyone.
Energy and Smart Building Technologies AHR expo 2014 edited - Market Research BSRIA Identify the global hot spots and the advancing technologies, which vertical markets will provide the best opportunity, what is the latest trend in the Smart Homes market? What are the biggest threats

Blast from the Past http://www.eco.ca/pdf/2011-Building-Operator-Scoping-Study.pdf
Samsung In Talks To Scoop Up SmartThings For Around $200 Million
6 emerging standards battling it out for the Internet of Things
the first W3C Workshop on the Web of Things took place in Berlin, to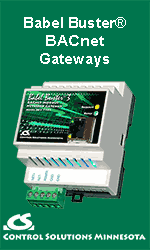 "examine the potential for open standards as a basis for services […] discuss the use of web protocols and scripting languages for implementing services, […] a shared approach to describing services as a basis for interoperability [...] use of HTTP/COAP, Web Sockets, and EXI/JSON for RESTful services." (http://www.w3.org/2014/02/wot/)
The Digital Trends Showcase (DTS) in downtown Toronto Oct. 7-8, 2014 at the Steam Whistle (micro-brewery) events centre will profile live, hands-on application case studies and demonstration scenarios of the primary ways that location-based messaging and engagement is being applied for place-based branding, promotion, merchandising and engagement.
5 tips for young engineers (from the experienced engineers) ecnmag.com Don't you wish you could turn back the clock and apply the lessons you've learned later in life to the decision you made earlier in your career? Well, if you're a new engineer, here's your chance.
The Do-It-Yourself (DIY) Smart Home Market Set To Explode In Coming Years According To NextMarket "The DIY smart home is becoming a 'hits-driven' business," says Wolf. "Products like the Nest thermostat, Kevo smart lock and Dropcam are raising awareness and offer entry points to the smart home for the consumer. We believe new initiatives such as Apple's HomeKit and the new 'Works With Nest' initiative from Google/Nest will create additional momentum for the consumer-managed smart home over time."
Maker Camp (from Google+ and MAKE Magazine) is back for the third annual six-week virtual summer camp for quirky tinkering, building and exploring fun STEM projects. Everyday at 11am PT/2pm ET until August 15, millions of folks around the world will hang out live on Maker Camp's Google+ page for 30 DIY projects (think building glowing bikes, stroboscopes, and taking field trips to NASA, Lego and Cartoon Network studios).
Published on Feb 21, 2013 "Do you think, an orchid will ever be able to tell its story? Do you think, it is possible to teach traffic to speak? Do you think, a car can call an ambulance faster than a phone? Can you imagine an ambulance that gathers critical patient information before arriving at the hospital?"

DGlogik on ControlTrends.org - Flipboard flip.it By Therese Sullivan System Integrators use DGlux HTML5 platform to build solutions for the mobile age
$1423.09 Billion by 2020 (PRWEB) July 11, 2014 According to a new market research report Internet of Things Technology & Application Market by Communication Technology (ZigBee, Z-Wave, Bluetooth, Wi-Fi, NFC, RFID), Application Vertical (Building Automation, Consumer, Wearable Electronics, Industrial, Automotive & Transportation, Agriculture) & Geography - Global Trends & Forecasts to 2014 - 2020, the value of Internet of Things market was worth $1029.5 Billion in 2013, and is expected to reach $1423.09 Billion by 2020, at an estimated CAGR of 4.08% from 2014 to 2020.
Hi Ken, Re: interactive content. I'm starting on ground that feels a little more solid for our industry (Linked-in) How could Slideshare (a LinkedIn property) be better leveraged. I put this up yesterday: http://www.slideshare.net/ThereseSullivan1/c-cx-fdd3ppt
Becoming a DZone member is quick, easy and free!You'll find:
•Newsletters •Feature Articles and Presentations •Exclusive Discounts •Book and Software Downloads "DZone is a developer's dream."
Tutorial videos for Users of EnOcean based products and solutions, such as installers, specifiers, facility managers and system integrtors. Leading companies worldwide from the building sector collected to form the EnOcean Alliance and establish innovative automation solutions for sustainable building projects -- and so to make buildings more energy-efficient, more flexible and lower in cost
Industry (Still) in Transition Author: Tom Shircliff & Rob Murchison, Intelligent Buildings, Inc.
Internet of Things Data Visualization: Interview With CTO and Co-Founder of DGLogik Dennis Khvostionov A deeper dive on the state of IoT visualization and application creation tools
The Next LED Revolution is Control By Craig DiLouie, on July 7, 2014 With efficacy and service life steadily increasing and costs declining by about 18 percent each year (Memoori, 2014), the LED revolution continues to develop at a rapid pace. LED's inherent compatibility with digital control, aided by other trends, is setting the stage for the next LED revolution: smart lighting control.
10 Reasons to use the S4 Open : BACnet-N2 Router for Enhancing and Extending Metasys Installations Johnson Controls Authorized Building Control Specialist (ABCS) partners were originally one of the organizations whose needs we targeted when we developed the original S4 Open Appliances. While the Facility Explorer product meets many of the integration requirements for the ABCS, there remain some significant needs that are not being met, especially as projects get larger and more complicated. With the introduction of cloud-based applications like analytics, continuous commissioning, energy monitoring and management, there is a new desire to provide an on-site agent to access the data in MetasysŪ systems - without disturbing the day to day operation of the MetasysŪ system.

SQL Commands that Pimp Out Your BAS! In my previous article I discussed the fundamentals of SQL and provided an overview of SELECT, the first of the four main SQL commands. In this article, I will cover some beginner/intermediate topics
June 30, 2014 – American Auto-Matrix was acquired by Cylon Energy Inc., a subsidiary of Cylon Controls Ltd., based in Manchester, New Hampshire. Cylon Controls is one of the largest independent control manufacturers in Europe and a leading developer of energy management systems with a global distribution network. The acquisition marks over 60 combined years of technological development and product implementation
Internet of Things (IoT) Innovation Grand Challenge is to spearhead an industry-wide initiative to accelerate the adoption of breakthrough technologies and products that will contribute to the growth and evolution of the Internet of Things. This global open competition aims to recognize, promote and reward innovators, entrepreneurs and early-stage startup businesses that can help us transform businesses and industries by re-inventing business processes, operational efficiencies and customer service innovations
Noesis Resource Library Browse our free library of energy efficiency resources. From expert eBooks and handy fact sheets we offer resources to help energy professionals stay competitive in the market. Click the icon to jump to the resource section you're interested in.
Air Hippo for Alerton Access Pipeline. Get your Alerton sites into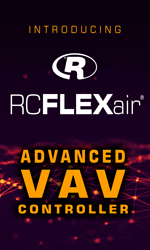 SkySpark in less than 1 hour. Air hippo pushes data out so you don't have to worry about ip configuration etc. Air hippo is a data push framework that can grab data from anywhere and can push data to SkySpark. Currently we have Alerton Access database and CSV files are implemented.
Wink Home Automation Hub Supports Wi-Fi, Bluetooth, Z-Wave, ZigBee, Lutron Caseta Home Depot to sell new home automation Hub from Quirky's spinoff business Wink; Hub supports Wi-Fi, Bluetooth Smart (BLE), Z-Wave Plus, ZigBee and Lutron's Caseta wireless protocol.
Your One Stop Shop for old BMS Controls Do you have a Building Management System that's been giving you great service for many years? If it's now a discontinued Building Management System, it can be very difficult to find the spare parts that you need. Leading manufacturers of BMS systems such as Trend, Satchwell and Allen Martin may not have the obsolete BMS parts that you need, and they also may prefer to deal with large companies and ones who already have accounts with them so it maybe impossible to deal direct with the manufactures.

International Systems of America has been around a long while — and always sold lots of new and reconditioned parts; always served as a premiere testing and repair center; and always provided customized service and maintenance contracts in all 50 States and Canada for the past 25 years. The HVAC world just didn't know it! Fact is, ISA is a growing entity with satellite and branch offices at five other locations across the USA, as it continues to do an increasing amount of heavy lifting for Fortune 500 companies that tacitly require their support, but the word is getting out — and many other business opportunities are aligning.

---


[Click Banner To Learn More]
[Home Page] [The Automator] [About] [Subscribe ] [Contact Us]