---
Performance Software is Evolving Rapidly with Machine Self Learning

Smart building control systems are on the cusp of utilizing these technologies to reduce operating cost and provide significant value to building owners, property management, and building engineers.

Ken Sinclair,
AutomatedBuildings.com
Publisher

Published by
Facilities Management

What is performance software? If you do not know you need to find out, because the market for performance software in smart buildings generated $12.72 billion in 2015, and will grow at a CAGR of 8.1 percent to $18.78 billion by 2020. It is made up of these categories: Energy Software in Smart Buildings, Enterprise Energy Management Systems, Smart Building to Smart Grid Interface Software, Software for Security and Fire Systems, and Property Management Software.

So how is this evolving with self learning? Every software cloud service provider is now looking at how they can use machine self learning from their collected big data to enhance their services and provide more value.

IBcon keynote speaker, Cade Metz, WIRED senior staff writer, recently covered the match between Google's artificial intelligence (AI) platform, Deep Mind and the Korean Go master champion Lee Sedol, in which the AI platform, "capable of mimicking intuitive thought," beat the human opponent four out of five times. Cade was able to observe and witness not only the technological breakthrough, but also the reaction of the world class technologists participating in the challenge.

The approach was to collect and analyze the big data by watching and recording the moves of several master players and then mimicking intuitive thought while playing the game.

I just returned from an amazing IBcon event in San Jose. Be sure to read my take on IBcon 2016.

It is early days for machine self learning but we have some great pioneers.

More to last month's linked article: Machine Learning in HVAC Controls by Mike Donlon, Computrols. Mike presented at the BOMA conference in Washington, D.C. Here is his elevator speech: "Artificial intelligence and machine learning technologies are rapidly evolving. With significant advancements in these technologies buildings are becoming smarter and smarter. Smart building control systems are on the cusp of utilizing these technologies to reduce operating cost and provide significant value to building owners, property management, and building engineers. This presentation will introduce these new computer techniques and show how they are being applied in the HVAC industry."

From these new articles comes an amazing shift in traditional thinking:
Infusing Machine Learning with Artificial Intelligence. As anyone who endures a call with an automated customer "help line" quickly learns, robots have a frustrating inability to understand sarcasm — Sophie Loire, Ph.D., research and technology fellow; Chris Tagge, Ph.D., CEO; and Igor Mezic, Ph.D., chief scientific and technical advisor, co-founder, Ecorithm, Inc.

Learning software combines several key elements of artificial intelligence with machine learning to rapidly and automatically identify and classify building data with exceptional accuracy. Similar to the metadata embedded in the communication example described above, each time series of building data and its underlying dynamic can be completely described by a set of triplets corresponding to its magnitude (similar to volume, this is the height of the oscillation), period (similar to pitch, this is the time scale of the oscillation), and phase (similar to timing, this is the starting point alignment of two time series of data with respect to a common time origin). The result is called the spectral pattern, which provides an automatically measurable and classifiable signature of behavior.

The Strategy and Payoffs of Meta-Data Tagging. Value creation is happening in the buildings industry as systems integrators transition to an open, industry-standard methodology for meta-data tagging and data modeling — B. Scott Muench, vice president of marketing and business development, J2 Innovations

Summary: With software that leverages tagging and data modeling, we are beginning to greatly reduce the number of mouse clicks required to implement a solution. Following Muench's Corollary to Metcalfe's Law, this streamlining of the user experience is unlocking the true value of a connected system. Participation in Project Haystack is giving property managers, building owners, and system integrators a big head start in the establishment of an in-house point taxonomy. They can then enforce vendor specifications that call for standardized tagging and data modeling across a portfolio and for all aspects of building operations. Project Haystack is supported by an active and growing open-source community of developers who are collaborating on improving its definitions and modeling methodology. For all these reasons, it is the most future-proof approach to monetizing your building data.

Edge-Analytics Sensors For Smart Buildings. Smart sensors are crucial devices for enabling next-generation building automation, providing the actionable data that optimize building operations, conserve energy and boost workplace intelligence — Itamar Roth, chief business officer, PointGrab.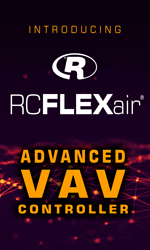 It is a brave new world in which we need to understand the importance of performance software evolution and machine self learning.

This unique, open-forum for professionals involved in automation, control and the Internet of Things event may be of interest to you: The Project-Haystack organization is excited to announce the dates and venue for the Haystack Connect 2017 conference and exhibition, its 3rd bi-annual event.

Haystack Connect 2017 will take place May 8-10, 2017, at the Saddlebrook Resort Tampa located in Wesley Chapel, Florida, just north of Tampa International Airport. At Haystack Connect, the community of Project Haystack supporters that includes engineers and developers from leading technology suppliers, system integrators and service firms and forward-looking corporate end users, come together to further advance the state-of-the-art of managing, presenting and analyzing the vast amounts of data generated by today's IoT devices, smart equipment and systems.

Haystack Connect provides a unique, open forum for professionals involved in automation, control and the Internet of Things to learn and share the latest technologies and techniques for connecting systems and utilizing device data in applications including intelligent buildings, energy management, remote monitoring, and other IoT devices and applications.

The two and a half day conference includes keynote presentations, a vendor exhibition hall, and a technical sessions covering data acquisition, communications, protocol translation, data visualization, analytics, data semantics, modeling and security - all critical technologies essential to using operational data to drive improved performance.

---


[Click Banner To Learn More]
[Home Page] [The Automator] [About] [Subscribe ] [Contact Us]