---
Are you a Digital Nomad?





They truly want to break out of the corporate world and embrace a truly balanced lifestyle by leveraging technology to achieve their life goals.







Manny Mandrusiak,
Executive Director, Q College
and Q Academy

Contributing Editor

The concept of working remotely and not having a brick and mortar office is not exactly a new concept, but if you take that concept and add travel to it, then you have the lifestyle of the digital nomad. Now I will be honest; I had never heard of this lifestyle until two weeks ago.
I got approached by someone looking to learn the skills to become a digital nomad, so naturally, I had to ask what that was. According to the fine folks at Wikipedia:
"Digital nomads use wireless internet, smartphones, Voice over IP, and cloud-based applications to work remotely wherever they live or travel. Digital nomads also often use coworking spaces, cafes, house sitting agreements, and shared offices in major cities around the world." https://en.wikipedia.org/wiki/Digital_nomad

Once I heard the definition it made more sense to me. Historically mankind has always been a nomadic species, and it was not really until modern civilization was created, that we became accustomed to living the American dream and being shackled to 9-5 jobs.

As the power of the internet continues to make the planet more of a global village, people want to stop living a life of complacency, and want to set out to experience all that this world has to offer. Sounds like a great plan? More like an expensive plan. How would someone adopt the digital nomad lifestyle, and what jobs would they do?
As it turns out there are tons of freelance and digital nomad style jobs out there. Companies are trying to improve their bottom lines by reducing the social costs and the learning curve of onboarding new employees. The internet and cloud based technologies are providing the perfect platforms for remote work and online collaboration tools.
The next question becomes one of money, or more importantly, how to fund a nomadic lifestyle? It is clear to me that a passive income would be the way to do it. By passive income I mean an income received every month without fail. Ok, how does one do that and be able to travel around the globe? It takes skills!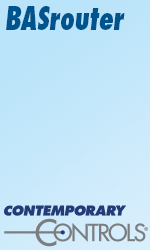 What types of skills does someone looking for the lifestyle of the digital nomad need - technology skills?
Here is a list of the top five skills that lead to employment as a digital nomad:
Learn to Code: Everyone knows that being able to work in a programming language is one of the hottest skills on the market today. Every company that leverages technology needs developers. There is a ton of work out there for people who understand how to build in a programming language, and most of it is working virtually.

Content Marketing and Copywriting: The ability to produce copy for Ads, web pages, and sales copy is always an in-demand skill set. With content being king on Google, individuals who can produce effective copy for websites will have no problem finding freelance work.

Web Design / Development: Small and medium sized businesses often can't afford to invest in a team of developers to maintain their business website. It is way more cost effective to engage freelancers as required to make web edits or develop websites as they only get paid for work they complete. Landing three or four websites to provide monthly support for is a great way to establish the passive income stream that I talked about earlier on.

Graphic Design: From logo design to fashion, graphic designers will always have work. Websites like www.freelancer.com, www.guru.com, and www.upwork.com always list tons of freelance work for designers.

Social Media Marketing and Blogging: This is a personal favorite for me because I used these skills to make money when I was between jobs earlier in life. I ghost posted social media posts on Facebook and Twitter by setting up social media editorial calendars for small businesses to drive more traffic to their websites and increase digital footprints. Always fun to do, and when you love what you do, is it really work? Three or four clients per month paid my bills nicely while enabling me to explore Arizona.

While I was more of a freelancer, digital nomads take things to an entirely new level. They embrace a very balanced lifestyle while incorporating a very healthy and fit lifestyle. They truly want to break out of the corporate world and embrace a truly balanced lifestyle by leveraging technology to achieve their life goals.


---


[Click Banner To Learn More]
[Home Page] [The Automator] [About] [Subscribe ] [Contact Us]