---
The Lighting Community

This column title plays on both the noun lighting and verb lighting to provide two different meanings. Which way did you read it? As the community of folks who provide lighting control? Or the action word for our job to provide lighting to several communities? Yes we are going to talk about both, but first.

Ken Sinclair,
AutomatedBuildings.com
Publisher


Publishe

d

Energy Manager
Hurricane Sandy has been a very graphical demonstration of how we need to control quickly all our electrical building loads to prevent further damage when disaster strikes. We have the ability to shut down and reroute power quickly to where it is needed for real emergencies when distribution lines, transformers, substations, etc. vaporize. As we all know in the industry all this electrical stuff stops working once you let the smoke out...smile. Our ability to control millions of square feet of connected buildings in an organized start up or a remote request not to start at all, is huge.

Do the power supply/distribution folks understand that we can do a restart in any program manner or not at all once power is restored? I think not enough of this knowledge is in their hands and heads. Temporary back feeding from other electrical sources can occur if major loads can be managed for an emergency situation. This of course does not just occur for lighting but for all the rolling stock connected in our buildings. Connecting and controlling is what we do as an industry. Our building rolling loads (Electrical Motors) require many times the run current to start so are very critical in a return of power and emergency power management. As an industry we need to work on adding empathy to our smart grid to achieve a wise electrical grid that can adapt quickly to whatever.

To cut though all the administrative and political crap that goes on in our electrical supply and demand industry let us all just list our controllable electrical loads on our building web sites, plus how much we need for occupied emergency and unoccupied emergency mode. This way this information can be used by the folks that need to restore power as quickly as possible in a disaster. We need to provide a contact number for emergency so we can be part of the equation.

What else did Sandy teach us? Likely best to have your building's web site hosted in a city other than yours in case of an emergency.

But back to our subject of Lighting Community for both the community that uses the lighting and the community that provides the control.

This extract from the below article provides a great example of the kind of lighting retrofits now occurring in our communities:

Campus-wide Lighting Integration and So Much More - Steve M. Smith, Enlighted Inc. and John Greenwell, CEPORT, LLC

Menlo Business Park is building its reputation as one of the top office parks on the San Francisco Peninsula for young scientific companies. This centrally-located campus offers office, lab and warehouse space to small and medium-sized pharmaceutical companies and biotech firms.

In late 2011, owner Tarlton Properties initiated an integrated lighting and HVAC energy upgrade across about half of its 1 million square feet, 15-building property. It engaged Illinois-based SiteOn as integrator to implement the complete modernization project consisting of:

• A lighting fixture upgrade including dimming controls and Enlighted smart sensing devices on each lighting fixture to measure power consumption, temperature, ambient light conditions and occupancy at each workspace and, in the aggregate, to provide a fine-grain- sensing network, with approximately 10X10 sf resolution.

• Programmable thermostats that can be controlled remotely over the Internet to adjust for special situations or tenant changes and improvements; to respond to signals from the electric utility during peak periods (demand response) or adjust to the coming time-varying electricity pricing.

In this article, a YouTube is provided showing a very flexible control system utilizing the Advantages of DALI - Maxime Lacroix, Administrative Officer, Cristal Controls

Real Life Application of DALI

As practical is always easier to understand than theory, we'll analyze a recent project done by Cristal Controls for Expocité (http://www.expocite.com/index.php/en/) in Quebec, CANADA. Expocité is a 125,000 square feet space convention center where many tradeshows and exhibition happen during the whole year. As not every show requires the use of 100% of the available space, a moving wall has been installed in the building and hides unused space. As the used space is not predetermined, Jasper MCU can be used to select exactly the used space and leave the unused one in the dark or dimmed. Another great example would be an auto show that happened and some carmakers wanted more or less lighting (depending on the type of paint they had on their vehicles), so the building manager came next to the vehicles and used an iPad to dim the lights to the exact lighting level that was needed for the vehicles (different level for each carmaker). Finally, such a big building uses more than 1600 ballasts to cover the 125,000 square feet space, so finding a burned out light is very difficult. Using the dynamic plan on Jasper MCU, the building manager can easily spot when a light needs to be changed and does not need to walk the whole place to find it. DALI is a perfect solution to save time on maintenance and not be limited to existing wiring as it is digitally possible to change a whole room setup in less than a minute. Here is a short video showing what a DALI system can do: http://www.youtube.com/embed/60LjthibCc4.

In this interview Susie provides this valuable insight - Digital Lighting Networks - Susie Minton, Vice President Marketing, Lumenergi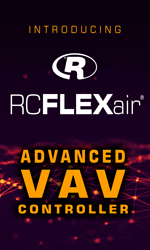 Sinclair: What can digital lighting networks do for my building?

Minton: • Lower Lighting Energy Costs: With lighting energy accounting for nearly 40% of building energy consumption, lighting optimization is an important energy management strategy for buildings. Traditionally, lighting energy management systems have focused on turning the lights off, when a space or building is not in use. Today, digital lighting networks optimize buildings when they are occupied as well, bringing total lighting energy savings up to 70%. This is accomplished through the implementation of multiple lighting control strategies including task tuning, occupancy sensing, daylighting, personal control, lumen maintenance and scheduling. Traditional lighting management systems generally focus only on occupancy savings and scheduling strategies.

• Increase Operational Efficiency and Management: True networked lighting systems provide a 2-way communication connection between the lighting system and each fixture. Moreover, this lighting network is completely independent from the fixture power. Thus, building managers can quickly reconfigure lighting zones logically through the management interface, without rewiring. This 2-way communication also provides constant status of ballast/lamp operation or driver/lamp module in the case of LED lighting. This information can feed directly into work order management processes to enhance building maintenance efficiency.

• Optimize Building Integration: Lumenergi can share lighting data including light status, occupancy, and lighting energy consumption across building systems through BACnet. This enables HVAC, security, and energy management systems to use this data to optimize the respective operations within buildings.

• Enhance Occupant Productivity: Studies show that when building occupants operate in optimally lighted spaces and are moreover given control of their personal light levels, occupant engagement and productivity increases. This makes lighting control a unique and powerful energy management strategy. Implementation of such systems can provide multiple positive effects to the bottom line of business in terms of both cost reduction and increased productivity.

Lots happening in your Lighting Community so get involved.



---


[Click Banner To Learn More]
[Home Page] [The Automator] [About] [Subscribe ] [Contact Us]