---
Top 5 Collaboration Tools

With an internet full of collaboration tools, which ones are right for you?



Manny Mandrusiak
Managing Creative Consultant,
4 Bravo Marketing

Contributing Editor
The need to exchange and share ideas is a concept that dates back to the earliest humans. By nature we strive to acquire and share knowledge and ideas and by doing this we learned how to collaborate and solve tasks more easily and effectively. This collaboration was extremely important in our evolution and in the world of business it is becoming more and more important as projects become more complex and workforces become more geographically dispersed.

More and more companies are working on a national or global scale, and the need for their employees to collaborate and communicate is a huge part of remaining competitive with new cutting edge ideas and products. The question that every IT department faces is how they provide tools and processes to make collaboration happen. There are endless tools on the market today that use the term "collaboration" so how would someone decide which tool should be used to get the job done?
The term collaboration means so many things to so many people that deciding that type of collaboration is required is always a good place to start. Is it enterprise collaboration where a company needs to store documents and files, or a small project team of developers working on the code for a BAS system design? When it comes to collaboration the size of the organization collaborating matters as much as the tools that are currently in use by a company.

For the most part collaboration at an enterprise level is driven by email, online conferencing, instant messages, and shared drives / workspaces. These tools are effective, but more often than not they are a little out of sync with each other. A team member downloads a critical email on a home laptop and then goes to work the next day and can't find the email because it is off the server, or forgets a copy of the new proposal at home on a laptop and never emailed it to a corporate email. These things sound a little ridiculous, but they still happen, and they limit the efficiency intended by collaboration tools.
Microsoft's answer to enterprise collaboration is its flagship product Microsoft SharePoint. For those that are not familiar with SharePoint it is a platform which creates customizable Intranet environments that act as a single location where a repository of knowledge is housed so that corporate employees can access the information needed to complete projects.

SharePoint is a huge platform that includes all the tools required for collaboration, wikis, blogs, libraries, lists, and even email and calendar integration. The problem with SharePoint is that is has always been expensive to purchase and requires IT support to set up, establish, and maintain. Set up correctly SharePoint can be an extremely useful well adopted, but setup poorly and it can be a very cumbersome and poorly adopted tool. SharePoint is still the cornerstone when it comes to enterprise collaboration, but there are many alternative platforms on the market today that provide many of the same features and functionality that SharePoint does, but at only a fraction of the price, and without all the IT support.
My Top Picks- Collaboration tools for any Company

Microsoft Office 365 - Simply put a solid online collaboration tool that was designed with multiple users in mind. Users of Office 365 have the ability to work on a document simultaneously from not only a PC, but also by logging in from a mobile device. It provides small businesses with an exchange-class email service that they would never normally be able to afford. Office 365 uses on online version of SharePoint (OneDrive) as a backbone, so setting up a quick SharePoint site to share documents and presentations is quick and easy. It's pay per user price point makes it affordable by every business and my top pick for collaboration tools.

Google Apps - My second favorite collaboration platform. Google Drive acts as the framework for the online platform the same as OneDrive does for Office 365. Online tools comparable to the Microsoft Office 365 suite for the manipulation and editing of documents, spreadsheets, and photos. I use the Google Suite to collaborate with one of my main clients, and while it is robust, and works well, I find that it can have a little lag when using Google Sheets, and I did have to download a desktop application to assist in moving documents to Google Drive. Over all a solid performer. Users can invite others to view specific documents and sheets, and it works on both the PC and Mac.

Dropbox - To sum it up in one word – awesome. I love Dropbox. It is an easy-to-use service that works on every device. I use it constantly to share files with new clients. It is a quick and easy tool that provides me with the ability to send large files quickly. That was pretty much all that I used Dropbox for until I learned that I can connect Dropbox to a huge number of third party applications such as: Office 365, Yahoo Mail, SalesForce.com, Cisco Webex, Trello, Auto Cad 360, and ScanPro. This functionality makes Dropbox a great place to store documents, files, and folders.

Huddle - Huddle is an extremely affordable cloud-based collaboration platform that has many of the same features as SharePoint. Very similar to SharePoint in the fact that it has a dashboard which gives end-users instant access to information. Similar to SharePoint there is an activity so that users can track who last modified a document. It is very easy to install, and has a logical design that makes it easy to use with little training.

Mindmeister - Now this is a little different collaboration tool, but one that a sales rep at MatrikonOPC turned me on to. It's a mind-mapping tool that was created to let designers take their ideas and turn them into concepts. I use it to create business plans, sales plans, and marketing plans. It is not the most intuitive tool on the market today, but with a little time exploring the interface it becomes an extremely addictive tool in the creative process.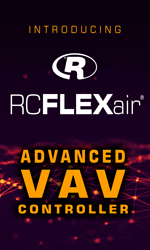 There you have it, my top picks for collaboration tools. There are thousands on the market today and ultimately a company will choose the tools that are easiest to use, and provide the functionality that they need. I have found that most of my clients will choose DropBox for file sharing between small groups and Office 365 for larger team collaboration projects. As I have said when choosing a social media platform, choose the tools that work for you.
I have colleagues who live and breathe SharePoint and can't imagine a world without it. I tend to take a more pragmatic approach when looking at collaboration tools. To me there are many tools in the tool box, and I tend to choose what I feel is the right tool for the job.

The way that we choose to collaborate may have changed from paper-based packages to the digital world, but our need to share information with others to achieve success in large projects never has. No matter what tool you choose, the choice to collaborate is always the correct first step for success.







---

[Click Banner To Learn More]
[Home Page] [The Automator] [About] [Subscribe ] [Contact Us]