---
Challenging The Status Quo

Facilio Inc. recognized as an innovation driven challenger in the 2019 IoT for Smart Buildings and IWMS categories by independent analyst firms

Prabhu Ramachandran
Founder and CEO
Facilio Inc.
Facilio Inc., the New York based Data-driven Enterprise platform for Facilities Operation and Maintenance, has been lauded by two of the most esteemed industry analysts in their recently published reports. The 'Verdantix Green Quadrant IoT Platforms For Smart Buildings 2019' and 'Integrated Workplace Management System Market - Global Forecast To 2024' by Markets and Markets, are highly regarded evaluations of industry trends and players, and their assessment of Facilio's vision and execution has been very positive.

Both reports have identified Facilio as a fast maturing start-up redefining the value addition that the FM function delivers, and effectively challenging the industry status quo and incumbents due to the innovation and modern intuitiveness of its product. The only independent benchmarking of software vendors with IoT based products in this space; the 'Verdantix Green Quadrant IoT Platforms For Smart Buildings 2019' report was created on the basis of live product demonstrations and a comprehensive 108-point questionnaire, which surveyed 304 real estate customers. Facilio's addition to the quadrant as a Challenger is particularly noteworthy as it's the youngest company, positioned against long established industry leaders like JCI, UTC, GE and Siemens. "Facilio is not encumbered by legacy approaches and has built its solution with IoT in mind from the outset" says Dennis Callaghan, Principal Analyst at Verdantix. "Facilio's centralized IoT platform unifies disparate data, from multi-vendor automation systems and equipment, across a portfolio of buildings, and delivers a suite of cloud-based solutions for operations and maintenance. Being able to deliver machine-learning based predictive and real-time optimization of assets makes a compelling case for a relatively recent entrant to be identified as a clear challenger to the status quo. We found their interface intuitive and simple, with highly customizable dashboards. Customers shouldn't have much of a learning curve. Facilio was built for the modern IoT enabled world".

A similar outcome was expressed in the 'Integrated Workplace Management System Market - Global Forecast to 2024' report by Markets and Markets. Aimed at estimating the size of the IWMS market and its future growth potential across segments, the exhaustive report that analyzed the North America, Europe, APAC, MEA and Latin America regions, acknowledges Facilio as a strong challenger globally, a young company with a clear vision and established financial strategy, and well positioned to disrupt the industry by providing a unified O&M solution and end-user oriented platform. "By giving commercial real estate businesses a means to unify asset performances, across their entire portfolio and in real-time, Facilio creates the possibility of predictive control and agile operations" Mayank Bhushan, Lead Analyst (ICT) of Markets and Markets says. "The advantages aren't limited to reducing operating costs, but rather to be able to turn data into insights that can be visualized in different ways, and used to optimize efficiency and sustainability with a single platform."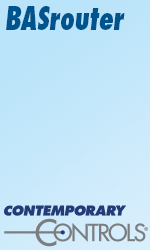 Facilio has welcomed this recognition by reputed third party research firms as an encouraging validation of their solution and approach. "Since our inception, Facilio has been driven by the desire to deliver decisive advantages for all stakeholders in the real estate industry. Our solution helps buildings and workplaces leverage data from existing automation to deliver superior tenant experiences and unprecedented sustainability outcomes", says Facilio CEO and Founder Prabhu Ramachandran. "We directed the venture capital we attracted into bolstering the pace of our innovation and expanding product capabilities rapidly, and this is what has led to us being recognized by leading industry analysts operating in two different segments. Data-driven continuous efficiency and unified operations is an emerging need in the industry and Facilio is at the forefront of helping customers usher in this evolution".

With some of the most respected voices in the industry acknowledging the transformative influence that Facilio brings to the table, the company is emerging as a strong contender to incumbents. In particular, the reports recognize the predictive diagnostics, ease of implementation, ability to integrate with multi-vendor systems and centralized automation control, offered by the Facilio software platform.

"Emerging global trends in real estate Operation and maintenance necessitate the kind of technology driven solution offered by Facilio", adds Prabhu Ramachandran. "As the industry seeks to reconcile enhanced customer expectations, demanding sustainability targets and competitive performance requirements, Facilio offers a solution that resonates with these market needs".

About Facilio
Headquartered in New York (USA), with operations in UAE and India, Facilio offers an Enterprise platform for data-driven real-time facilities operations & maintenance (O&M). Facilio harnesses IoT and AI to centrally consolidate existing building systems and automation data across portfolio, onto the cloud. It offers applications and modules for property owners and service providers to manage and control portfolio-wide O&M activities and outcomes, such as maintenance, tenant experience and sustainability, in real-time.

---


[Click Banner To Learn More]
[Home Page] [The Automator] [About] [Subscribe ] [Contact Us]