---
Can BMS Save the World?

Whether it iSMA, Honeywell, Schneider or Johnson Controls we are playing on the same team. And the stake in this game is our planet.


Oleksandr Zdir,
Product Manager, Room Solution Devices
Global Control 5

According to NASA statistics, carbon dioxide levels in the air are at their highest in 650,000 years; global temperature rise for 0.2 °C since 1880; Arctic sea ice declining at a rate of 12.8 per cent per decade; sea level rises 3.3 millimetres per year. Those are not just numbers, they are identifiers of the coming changes. And if we keep ignoring, the price may be overwhelmingly high.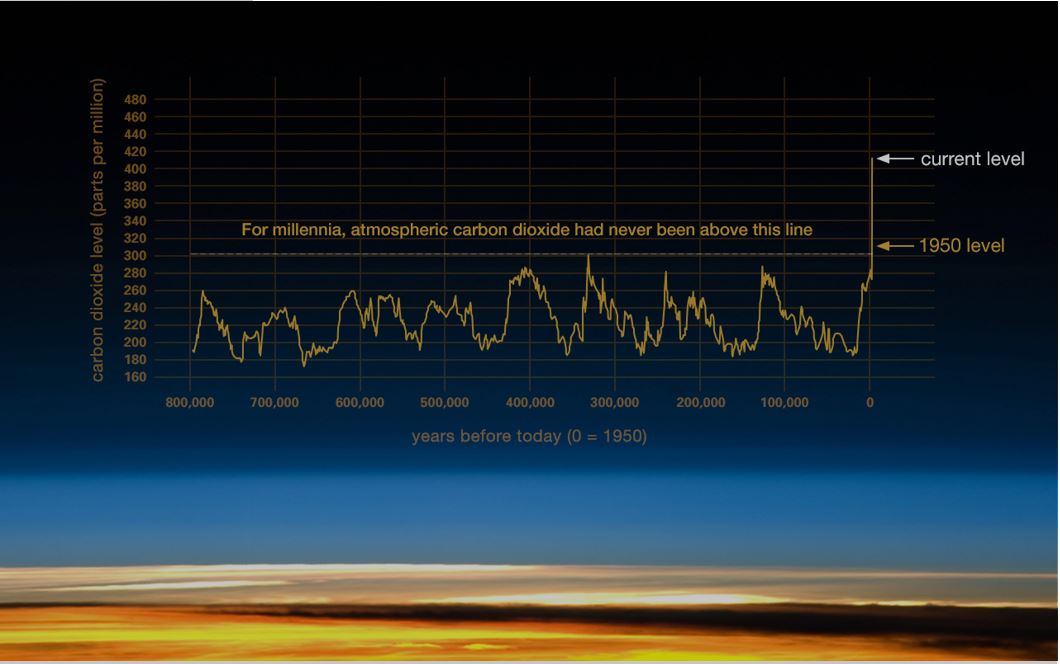 We know that energy consumption is directly influencing carbon dioxide level in the atmosphere and thus temperature rise. So the obvious solution for slowing down temperature rise is decreasing energy consumption. But how? Especially in the modern, urbanized world where every year the population is increasing by 82 million and expected to reach 8 billion in total in 2023. First of all we need to adjust our energy policy worldwide, all energy sources should be considered carefully and valued according to their efficiency and influence on the environment. Secondly we need to take care of current energy "wasters". What do I mean by "energy wasters?" All the buildings and plants which were built 20-30 years ago and included minimum or no energy-saving technology. Modernisation of the retrofit buildings may cost owners huge investments, but still if done correctly may save them money and environment for the future generations.
Imagine an old building where the air quality is so low, that the tenants are urged to work with open windows even during the heating/cooling period. Multiplied by hundreds, the amount of wasted energy makes a significant bill for both building owner and users. The temperature control may not be precise as well.

In our iSMA portfolio we have all the devices, which are needed to retrofit a building: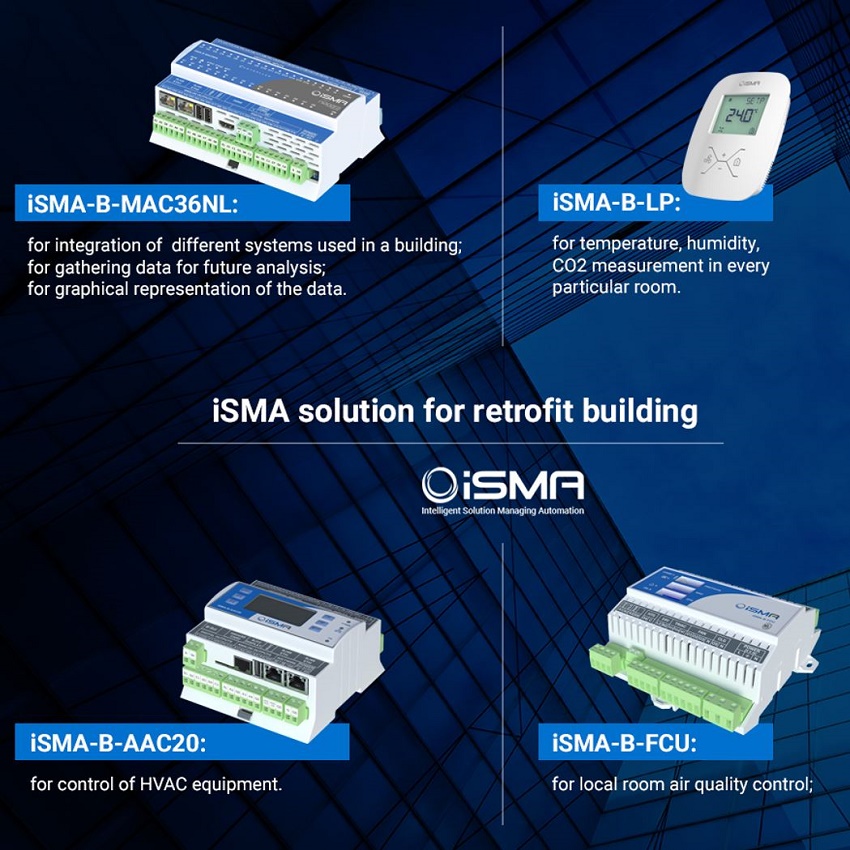 Together iSMA devices create a perfect upgrade for every office and may reduce energy waste to minimum. While these devices are effective and needed they will not make a difference while laying on the shelves of our stock.

So what should we do as Building Management System community to take a part in changes directed to a decrease of the energy consumption?

Identify the old and non-efficient buildings which are present on the market.
Prepare the retrofitting plans with clear and straight calculations for return of investment.
Push energy efficiency regulations which will pursue building owner to consider modernisation of BMS.
Adjust, modify current BMS systems according to the latest algorithm standards.
Popularise the highest efficiency standards in energy usage.

These steps may be very different depending on the region, climate conditions, country regulations etc., but generally we need to do the best to make the impact on the world energy policy. Whether it iSMA, Honeywell, Schneider or Johnson Controls we are playing on the same team. And the stake in this game is our planet.

---
About the Author

Oleksandr Zdir is a Product Manager responsible for the success of the room solution devices in Global Control 5. Previous experience as a Technical Support Engineer and System Integrator has given him strong understanding of building automation market, client needs and key players. Technology geek. Ecological volunteer. True-born engineer.


---

[Click Banner To Learn More]
[Home Page] [The Automator] [About] [Subscribe ] [Contact Us]