---
| | |
| --- | --- |
| How will Amazon Sidewalk impact the smart home market? | Marc Pegulu, Vice President IOT Strategy and Products, Semtech |
EMAIL INTERVIEW – Marc Pegulu, Vice President IOT Strategy and Products, Semtech & Ken Sinclair

---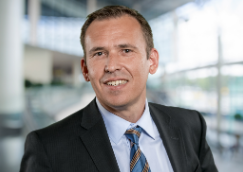 Marc Pégulu has been Semtech's Vice President of Internet of Things for the Wireless and Sensing Products Group since 2019. Before this, he was Executive Vice President and General Manager of the Wireless and Sensing Products Group, a position he had held since June 2015. He held the position of Vice President of Wireless and Sensing Products from June 2014. Prior to this appointment, he held the position of Director of Marketing and Applications. Mr. Pégulu joined the Company in March 2006 and was involved in several key technology initiatives, including LoRa wireless and software defined modem technologies. Prior to joining the Company, he held positions in chips and systems development at Thomson CSF, Thales, ATMEL, and DibCom in France and China. Mr. Pégulu holds a Master of Science degree in Electronics and Telecommunications from Institut National Polytechnique of Grenoble, France and is a graduate of the Executive MBA program of ESCP Europe.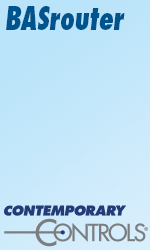 How will Amazon Sidewalk impact the smart home market?

Amazon Sidewalk is bringing long range, low power to Internet of Things (IoT) solutions for smart home devices. With support from long range, low-bandwidth connectivity, consumers have the capabilities to extend the range of their home networks to connect both outdoor and indoor products, including smart lights, security systems, pet trackers, sensors for asset tracking, and a multitude of additional low cost devices needed for smart homes and smart communities. With this extended range, mobility and low power consumption, Sidewalk allows for the rapid deployment of a vast range of low touch consumer IoT applications.

Why is it important to consider long range and low power when implementing smart home technology?

A home is more than just what lies within its walls. It extends throughout an entire property, into the garden, to detached structures, perimeters, and even to mobile assets. While applications vary, consumers want dependable connectivity that works "out of the box" and doesn't change with range. With a plethora of smart home solutions, homeowners can install IoT-connected sensors throughout all areas of their property, but often experience the impact of "dead zones" that are out of reach of Wi-Fi routers, or too far away for short range communication platforms like Bluetooth. With long range low power technology, home owners needn't worry about their smart devices going "offline".

Long range, low power technology offers a compelling alternative to Wi-Fi or Bluetooth-based battery-operated IoT devices. Frequently recharging or changing batteries on sensors can be inconvenient, particularly when sensors are placed in hard to reach areas. Worse, home security devices that drain battery power quickly can pose a risk, failing at the very moment when they are needed. Alternative solutions like LoRa solve these shortcomings by enabling devices which leverage extremely low power communication capabilities to run for years on a single battery or charge, range of more than six miles.


What are the incentives for consumers to move from smart home to smart neighborhood devices?

When smart home devices extend into the community, the long range capabilities of smart sensors enable new possibilities for asset tracking and geofencing applications. With solutions like Amazon Sidewalk, many devices can extend their range by up to a half mile, in comparison to a few hundred feet with other technologies.

What's unique about Sidewalk is that customers will be able to access Sidewalk using two types of devices: Sidewalk Bridges and Sidewalk-enabled devices. Sidewalk Bridges are devices that provide connections to Sidewalk. Sidewalk-enabled devices connect to Sidewalk Bridges to access the network. Beyond the benefits of long range, low power technology, a home owner's house, it also allows for new way for neighbors to support IoT efforts that have a positive impact on their community. Consumers with a Sidewalk Bridge can contribute a small portion of their internet bandwidth, which is pooled together to create a shared network that benefits all Sidewalk-enabled devices in a community.


What are some specific use cases that a home owner might leverage?

Long range, low powered devices are well-suited for many common smart home applications on the market today, such as smart lighting, door and window sensors, motion sensors, smart locks, smart irrigation, and more. With long range, low power capabilities, smart home device manufacturers are able to enhance smart home use cases by offering the following:

ˇ Improved Range and Reliability: From door locks and water sensors to smart lights, long range can support low-bandwidth smart devices that extend well beyond the edge of WiFi networks, giving consumers the assurance that their devices can stay online even if their WiFi doesn't.
Locating Valuables:

Smart sensors provide the range and capabilities to locate what homes owners care about like their puppy, their keys, or their daughter's bicycle.

Diagnostics:

Long range, low power solutions support devices like power tools and home appliances that will allow home owners support to troubleshoot, diagnose and resolve problems even if WiFi isn't available.
What are the biggest trends you see impacting the smart home vertical over the next year?

The smart home market is in a transition from gimmicky applications to real world and important use cases. In what we'd call phase one, consumers were buying products they thought were cool; now consumers want solutions that can deliver tangible benefits. Moving forward, the smart home market will start to see more products that can have a significant impact to the consumer's day to day life like door locks, outdoor lighting, pet geo-fencing, smart metering, leak detection, connected pest traps, soil chemistry, swimming pools, and more.

The biggest thing consumers will continue to ask for is interoperability. With long range, low power technology in the smart home space, consumers will have the capability to link their smart home applications together. As the smart home market continues to grow, it will be crucial that smart home providers to sell their products as a suite that works all together not one off products. Over the next several years, this transition to more interoperability solutions will go from a nice to have to a must have in all smart home solutions.



---


[Click Banner To Learn More]
[Home Page] [The Automator] [About] [Subscribe ] [Contact Us]