---

We can learn a lot from the United States' GridWise — a movement that is re-shaping the American Power Industry.

Ken Sinclair, AutomatedBuildings.com
Editor

As published Energy Management Canada

January / February Issue
GridWise is an entirely new way to think about how we generate, distribute and use energy. Using advanced communications and up-to-date information technology, the GridWise Alliance is aiming to improve coordination between supply and demand, to enable a smarter, more efficient, secure and reliable electric power system.











The GridWise Alliance is a collaborative venture of the U.S. Department of Energy and the GridWise alliance of public and private stakeholders. The Alliance has developed a comprehensive action plan identifying the challenges the electricity industry faces as it attempts to create the integrated system envisioned by GridWise.
It was necessary to raise this movement as a federal issue because the existing U.S. electrical grid's management and control, like ours in Canada, is not sufficiently integrated at this stage to be as efficient, effective and secure as that which GridWise members consider optimal. In fact, they found it necessary to establish a constitution to guide critical future technology advancement over the next 10-30 years to realize a healthy, self-sustaining, highly interoperable electric supply system.
Shouldn't we do the same in Canada?
Peaking plant or powerhouse?
My perception of Canadian power companies is that they have only paid lip service to deregulation and deep integration; all still essentially operate as provincial monopolies that are subject to U.S. demands to improve bottom line profit.
Tom Hartman, a friend, mentor and columnist for automatedbuildings.com, agrees with this perception. As he stated in an interview we had in October: "I think it is of the utmost importance that public policy be employed to change the mission of utilities and make (energy efficiency) their goal. I've formally proposed that we consider new rate structures that reward utilities and customers for being more efficient. These approaches are real time and network based, and fit well into an overall integrated convergence approach."
The problem with our provincial power monopolies is that they sell any extra power or electrical demand they can generate or actually save, south of the border, while convincing Canadian users that they need more generation and distribution — thereby squandering more resources. This puts us, as Canadians, in grave danger of becoming the peaking plant for the U.S.
The message that has come from a number of interest groups and government offices is clear; we don't need more electricity generation or an increase in existing electrical distribution. Instead, we have to use what we have now more intelligently and efficiently.
This solution is unlikely to come from our provincial power monopolies. Instead, everyone involved in substantial electricity generation, use and distribution across Canada should unite to create an intelligent grid that is an extension of the U.S. GridWise thinking.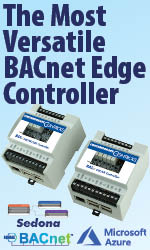 Quicker response
All existing power generating and distribution systems have incredible unused capacity, both seasonally and daily, that can be unleashed. The grid users can invest in improving intelligence while building a more diverse grid, if the true cost of new generation and new distribution and its environmental impact is provided to them. Actually the grid gets more reliable as distributed generation and integrated demand response occurs.
As much as 70 per cent of energy is lost in generation and distribution. Local demand response and green energy sources with spot co-generation, meanwhile, can greatly increase and improve the overall performance and reliability of the grid.
Another interesting thing happens when the true life cycle cost and environmental impacts of new generation and distribution are exposed — green energy become viable. Wind, solar, biomass, spot generation, off peak storage systems, off grid buildings, buildings as the power plant, and even the potential of electrical storage in hybrid cars could all potentially thrive as part of an intelligent grid.
All of the above options can respond more quickly to crises than the traditional interaction of widely dispersed power plants. When given the opportunity to prevent the electrical grid from going down or dropping to a lower level of electrical use, many see it as a "no brainer". The idea of computer screens going black, servers going down, critical lighting going off, and loss of other essential services such as refrigeration strikes fear into people. A more intelligent grid system nation-wide might help avoid this.
We must all get involved to create an intelligent grid with new rate structures that reward utilities and customers for being more efficient, and creates more dialogue across the country among generators, distributors and large consumers.
---

[Click Banner To Learn More]
[Home Page] [The Automator] [About] [Subscribe ] [Contact Us]