---
$195 billion – goes to powering buildings, about half of them on corporate campuses.

Mark A. Ascolese
CEO and Chairman
EDSA Micro Corporation



According to the United States' Energy Information Administration, America spends more than $500 billion per year on energy, 39% of which – or, a cool $195 billion – goes to powering buildings, about half of them on corporate campuses. (Though in its "Smarter Planet" initiative, IBM pegs building energy consumption more in the neighborhood of 70%, which would put spending more in the range of $300 billion.)















However, the truly staggering numbers are these:
In a study conducted by the U.S. Environmental Protection Agency, it was determined that 30% – or between $27-90 billion – of the energy use in commercial building is unnecessary or inefficient;

Energy audits of commercial office buildings and campuses conducted by the Department of Energy found that actually energy consumption was fully 40% higher than they expected;

Despite tremendous advances in energy efficiency, demand for corporate and campus electrical power continues to increase at a rapid pace – far exceeding the net savings gained by "greening" the workplace with power savings technology.
To help lower energy consumption, intelligent building designers have taken important first steps towards a more systemic view of building operations, like intelligent (or at least not unintelligent) heating and cooling controls, automated as-needed control of energy-hog systems, and improved management of power-intensive "hot spots" like data centers.

But these stopgap measures haven't been enough, and they certainly haven't addressed the fragility of the regional power grid in which most corporate campuses are connected. Just as a desktop computer becomes worthless when the power and network go down at work, corporate campuses are at the mercy of an increasingly fragile power grid, and many are taking measures to fend for themselves.

The Light (and Power) and the End of the Tunnel
To lessen their reliance on public power grids, many corporate campuses are pursuing strategies such as on-premise co-generation of energy, massive battery farms, and on-site alternative energy sources like solar, wind, etc.

Their strategy is often four-fold:
To lower their energy costs by producing a portion of the electrical power on-premises

To reduce their downside should an electrical power "event" occur in the regional grid, one significant enough that would jeopardize their ability to operate as usual;

To, at least theoretically, generate more than enough power than they need, and sell the rest back to the public utility;

To promote their commitment to environmental responsibility
Of course, having a multitude of power sources – and the inherent flexibility of choosing between them – is a wonderful thing. Managing them in dynamic operational settings isn't. Here's why:
Operating Costs: The costs of each power source can vary widely, based upon volume, utility rates, and fuel costs, which in turn, are determined by supplies. As we've seen in the energy sector for years, prices for fuel sources can vary widely, and pose daunting challenges to those who have chosen incorrectly.

Reliability: As impressive as advancements in alternative energy sources can be – such as wind power and solar power – they remain "fair weather" technologies for now. Literally.

Power Quality: Almost all of the office, medical, and laboratory equipment in corporate campuses are extremely dependent on pristine, steady electrical power – free of spikes, sags, or distortion that could damage delicate circuitry.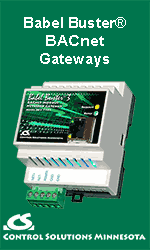 These are three complex variables for corporate campus facilities managers, who are usually managing operations with just one of the priorities above taking precedent over the others. While few facilities live by a "money is no object" credo, when it comes to electrical power, most are willing to pay a premium to protect their investment in equipment, infrastructure, or irreplaceable on-campus assets.

Nevertheless, even where corporate campuses are willing to absorb incrementally higher energy costs – a trade-off to ensure the highest possible levels of reliability – they do not want to overpay. In fact, many are embarking on ambitious energy management programs that promise to minimize energy costs.

The success of these efforts relies upon an enabling technology that has been elusive, despite years of commercial development and university research efforts: a software "master controller" that makes real-time, intelligent decisions about how and when to transition between energy sources.

A master controller is a software platform that:
Possesses a model-based knowledge of the campus' electrical power requirements down to the smallest detail.

Understands the optimal, as-designed performance of the system, so it can logically ascertain when sub-optimal developments occur, so they can be addressed immediately.

Is omni-lingual, an open platform that can aggregate, interpret, and take action upon dynamic occurrences impacting every piece of equipment anywhere on the campus.
The commercial availability of such a master controller has been a Holy Grail for years.

"There have been numerous private-sector and university development efforts undertaken to create the type of software master controller required to orchestrate the complex, changing energy needs of a modern mission-critical campus," explained Kurt Yeager, executive director of the Galvin Electricity Initiative, and co-author of the book, Perfect Power. "A fully functional master controller for microgrids does not yet exist," stating that development of such a sophisticated platform could take "three to five years."

However, that may be changing. Over the past several months, cooperative technology efforts between leading research organizations and commercial software developers specializing in electrical power modeling and real-time analytics have taken an ingenious new approach: adapting an existing, commercially available power analytics platform – Paladin Live from EDSA – and using it as a master controller.

This approach obviates the long and costly process of a "clean slate" development effort. Because power analytics software is inherently model-based; that is, the CAD models of the campus facility serves as the basis against which live data is benchmarked, the process of manually establishing set points and data values is eliminated. This takes years off the development effort, and codifies the intelligence needed to manage the microgrid directly into the finished system.

Power analytics software is proven in some of the world's largest data centers, public utilities, and even FAA flight control centers, facilities in which power problems can have costly, catastrophic consequences. Therefore, the transition to the corporate campus is a minimal one.

Even the skeptics have taken note. As Kurt Yeager observed, "It would appear that power analytics technology provides precisely the type of detailed functionality needed to allow vital smart grid demonstration efforts to take their work to the next level for broad commercial application."

If that's true, we could be living on a "Smarter Planet" a lot sooner than anyone expected.
---
About the Author
Mark A. Ascolese brings more than 30 years of executive-level operations, marketing, and sales management experience to EDSA, much of it in the electrical and electronics field. Throughout his career, he has held top-level posts with industry leaders such as General Electric, Eaton, Powerware, and others. He is recognized as a leading figure in the electrical power industry, having co-founded the Washington D.C.-based Critical Power Coalition, and serving on numerous industry and corporate boards. Mark is a graduate of the University of Louisville, as well as General Electric's Crotonville Executive Management Training program and Duke University's Fuqua School of Executive Education.
---


[Click Banner To Learn More]
[Home Page] [The Automator] [About] [Subscribe ] [Contact Us]