---
Wishing you a Happy New "Era"

We are rapidly entering a new Era in building automation that questions all we have done before.


Ken Sinclair,
AutomatedBuildings.com
Publisher


Publishe

d

Energy Manager
No it is not a spelling mistake, we wish you a Happy New Year, and we also wish you a "Happy New Era". We are rapidly entering a new Era in building automation that questions all we have done before. An era denotes clearly defined periods of time that significant change will occur.

Our building energy industry is rapidly being drawn into this new Era where our what, and how is being exposed and questioned. The connection communities that we are part of, new feature rich products with new methods of providing their information to these connections, and daily evolving web services presented on several flavours of displays, with interaction with Bring Your Own Devices (BYOD) are all creating this new Era.

We need to decide how we will be part of this new era. We need to successfully defend our actions of the past or change because the era we are moving into will change us or replace us if we do not change. Think of the plight of line based telephones, faxes, and non-internet ready TV. Those are examples of era change. Now imagine the new era we are now in where the anywhere analyzed visualizations of our environment must completely utilize today's cloud tools and BYOD thinking.

It will be an exciting year for sure; enjoy your journey in the new era and learn how to best embrace change.

This article Green Button – The Universal EMS - Dave Krinkel, EnergyAi, shows us how we must change our thinking.

Think of smart meters as the data collection part of an energy management system. They measure energy use and other variables every few minutes, and upload that data to the utility. The Green Button is a standard method to make this data available to the customer for free, in a standard open source format, literally with the click of a button on the utility's web site. Seven major U.S. utilities have already implemented the Green Button, and 26 others have announced plans to do so (see www.greenbuttondata.org/greenadopt.html for a full list). Combined, they will provide over 27 million customers with up to 13 months of past energy use at hourly or finer intervals.

The data provided by smart meters and the Green Button is not new. What's new is the scale of availability and the price (free). Until now, most utilities only provided this information to their largest customers for a fee.

But now this detailed use history can be downloaded by energy users of any size, including small and medium businesses. They don't have the time or expertise to analyze their history. The idea that this data might be of value is new. It faces a significant "show me" hurdle.

The traditional approach to extracting value from historical use data is visualization. Visualization operates on the principle that if you look at your usage in the right way, you often find unexpected patterns which lead to savings opportunities. But this is a time-consuming process. You must look at your usage from a variety of perspectives, and interpret the results.

To extract the full value from this data explosion, we need to go beyond visualization. We need automated tools which find important use patterns and anomalies, and present the findings in concise, clear language, not just charts. And at a price point affordable to the smallest energy user. Here are some examples of going "beyond visualization" to provide simple actionable information to a customer.

Please read the article for more on beyond visualization.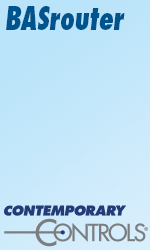 This second article in our January issue describes some of the directions we are likely headed: Buildings and Cities - Where are we heading? - Alex Detre, BSRIA North America; Andrew Giles, WorldWide Market Intelligence

What are we Heading Towards?
• Information delivered to where we happen to be – mobility/telecommuting: If you have a smart phone in your pocket you already have a "window on the world" – this will become even more versatile as technology and communication bandwidth increases – so you can work anywhere!
• Robots using intelligent appliances and sensors: You can already buy a robot vacuum cleaner but a project by the Small Robotics Building project Japan's Shimizu Corp and Yasukawa Electric Corp utilizes smart infrastructure and robotics to handle such duties as reception, deliveries, cleaning, and security via a building-wide network, which then dispatches robots to perform various tasks.
• Offsite intelligent construction: Mass production and testing will reduce cost and improve reliability but this means a move towards plug-and-play systems based on standard communication protocols and intuitive operation.
• Modular/compact/reconfigurable: As rent demand grows for more versatile space usage, so will the demand for intelligent building design and flexible building systems.
• Buildings – the new power stations: Grouping hundreds/thousands of buildings with on-site generation, micro-grids and demand response, they become "virtual power stations" thus removing the need to build expensive "spinning reserve" generating capacity.
• Triangulation in buildings – RFID/GPS: Buildings will "know" where we are, and "CIA-like" provide access to authorized areas, adjust conditions to suit our preferences and turn out the lights when we leave!
• Talk to our buildings: Cars already have it and soon we'll use voice recognition to activate building functions such as lighting and air-conditioning.
• Intelligent/light-transmitting materials - customizable LED walls: Translucent, insulating walls and LED for digital signage & instant decoration.

These are just a few examples some of the changes in thinking we need to make to successfully enter the new Era. Happy New Era.



---


[Click Banner To Learn More]
[Home Page] [The Automator] [About] [Subscribe ] [Contact Us]