---
Energy Efficiency Challenges

The challenge with achieving efficiency, however, is that as we pick the easier to gather fruit, the cost and complexity of the getting the rest off of the tree is both more expensive and riskier.

Paul Ehrlich, Ira Goldschmidt & Angela Lewis
Building Intelligence Group

February Issue - Column
When we work on energy efficiency projects it is fairly common to talk about the "low hanging fruit." Often we are able to delight clients by finding energy conservation measures that are relatively low risk and provide quick paybacks. Our experience is not unique; in fact an entire industry has grown up providing assistance in achieving energy efficiency. The end result has been a success as shown by the most recent government forecasts for electrical energy usage show flat to slow growth anticipated through 2040.

The challenge with achieving efficiency, however, is that as we pick the easier to gather fruit, the cost and complexity of the getting the rest off of the tree is both more expensive and riskier. One case in point is lighting efficiency. The movement from low efficient T12 lighting with magnetic ballasts to T8 with electronic ballasts reduced office lighting energy usage by over 30%. Moving from conventional T8 to high performance T8 (or to LED) offers some additional benefit but not nearly the same impact as moving from the older technology.

One way that we can still find great savings is through controls and automation. Properly setting up control systems to utilize basic and advanced strategies can offer tremendous benefits. Some of the simplest strategies are the ones with the greatest savings. For example proper scheduling, the use of free cooling economizers, variable speed systems and minimizing simultaneous heating and cooling are strategies that can and should be readily applied. More advanced sequences including static pressure resets, condenser water resets, and proper demand management is also relatively easily achieved and now required under the latest energy codes. Lighting control strategies can such as vacancy sensing, scheduling and daylight harvesting all offer great savings as well.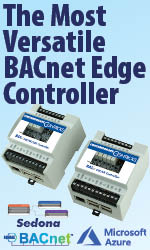 But we fully expect that achieving savings is going to get progressively more challenging. There are many new energy savings approaches available, but the next few tiers of measures are progressively more expensive and complicated to achieve. This often involves the use of more efficient equipment, delivering heating and cooling with water instead of air, and the movement to "passive systems" and "active facades". Many of these strategies are best applied on new projects (or major retrofits) and are not necessarily good candidates as an existing building energy conservation measure.

Granted there are still a lot of great opportunities out there, but our expectation is that over time it will be more and more of a challenge to continue to improve building energy efficiency. On the other hand with continued innovation and good engineering just perhaps we can keep delighting clients with further savings.

---
About the Authors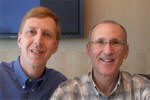 Paul and Ira first worked together on a series of ASHRAE projects including the BACnet committee and Guideline 13 – Specifying DDC Controls. The formation of Building Intelligence Group provided them the ability to work together professionally providing assistance to owners with the planning, design and development of Intelligent Building Systems. Building Intelligence Group provides services for clients worldwide including leading Universities, Corporations, and Developers. More information can be found at www.buildingintelligencegroup.com We also invite you to contact us directly at Paul@buildingintelligencegroup.com or ira@buildingintelligencegroup.com

---

[Click Banner To Learn More]
[Home Page] [The Automator] [About] [Subscribe ] [Contact Us]