---
Just back so here is my quick review of what I saw in Dallas at the AHR Expo 2013

Our industry has an Appetite for Apps

The Apps for both AHRExpo and the ASHRAE winter meeting although not perfect, were a giant step towards reducing paper and greatly simplifing the task of finding the events we wished to attend, all without carrying any paper.
Good job guys, well done. QR codes were even used. You could point your phone at the app signage, click, and it took you to the web site to down load your app in either of two flavours. Sorry Microsoft and Blackberry users you will just have to wait. Great job of connecting us to your respective communities.
Over 1,951 exhibitors from 35 countries.

AHR Expo is now very global and you saw that on the floor. The greatest amount of exhibitors ever in Dallas at this show. Those I talked to had a great show with good traffic. Folks on the floor requested an incredible amount of information. The world was well represented with new BAS products.
UPDATED 2013 AHR EXPO RESULTS

Westport, Connecticut… February 1, 2013 — Based on post show analysis of the registered attendees and visitors, the following are the revised Show numbers. The final results will be reported once all the registrations analysis is complete.

• Total Visitors = Nearly 34,000 (33,891 - not including exhibitor personnel)
• Total Attendance = 51,337 (including 17,446 exhibitor personnel)
• Total Exhibiting Companies = 1,951
• Net Square footage of exhibits = 397,000

As reported earlier, these are new all-time records for Southwest Shows


Our Education sessions went well ...PDFs of Power Points now online

Not huge numbers but quality folks providing great interaction, the most interest was in the marketing session click here for Will's and my presentation.
There were many folks from other industry's connection communities wanting to understand our industry; lots of luck with that......smile.
Our four education session power points have been turned into PDFs and are posted on the website. Please click on PDF beside each session.

The first "Why we need to be part of several Connection Communities" education session on Tuesday, January 29th 2-3:30 PM NP&T Theater C on exhibition floor was our best ever. See fourth education session and PDF for more information.

OK, I promise a quiet room in NY for a follow up session. A special thanks to the industry leaders and their support of this event. I've commited to keeping the concept alive and will invite other connection communities to join us in New York at next year's event. I will set up a LinkedIn group so these communities can guide me in an ongoing virtual meeting until then. I will administer and setup a page on AutomatedBuildings.com to link to this new group and will link relative information to our magazine.
Read here for more information A Collection of Connection Communities - Connection Communities Education Session AHR Expo 2013 Dallas.
The big news in Dallas was CAN2GO being bought by Schneider and then merged with their previous Viconics acquisition. Both CAN2GO and Viconics are advertisers.

Schneider Electric Acquires SCL Elements of Canada Transaction expands and strengthens Schneider Electric's energy management leadership position.
01/25/2013 11:23 AM We will keep you posted on that.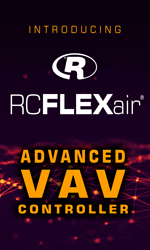 The first ever CTA awards was a fun event that was extremely "Bonding" for the industry.
And the CTA Winners Are...
The 2012 ControlTrends Awards ceremony in Dallas was a huge success! We would like to thank all of the sponsors along with everyone else who made this event possible. This was a first for our industry, and we were thrilled with the response and look forward to many years to come. The trophies have been handed out, and the first ever CTA winners are:

See Winners Here! http://controltrends.org/

or AutomatedBuildings News 01/30/2013 - 12:39 PM
2012 ControlTrends Awards Announced in Dallas The CTA's recognize the heroes and superstars of the HVAC, Controls, and Building Automation Industry.

Congratulations to all 2012 CTA winners!

I am sure there will be more video coming our way.
The ControlTrends also introduced its first Petock Award, named in honor of its namesake, Marc Petock, who provided the HVAC industry with over thirty-five years of extraordinary passion and service. The award will be given annually to a deserving member of the HVAC industry.
The first Hall of Fame Inductee and Petock Award recipient went to Werner Buck.
Werner Buck's illustrious career is punctuated by yet another award as the former president of Belimo Aircontrols (USA) and one of the most recognized innovators in the HVAC industry was awarded the inaugural CTA Hall of Fame Award for his outstanding professional and community contributions.
ControlTrends will continue its efforts to chronicle the origins, people, and legacies of our HVAC Industry.
We concur, Werner was extremely supportive of AutomatedBuildings.com. In our early years Belimo was one of our first advertisers, and still supports us. It is because of this type of support and the contributions from many industry authors that we can provide our free services.

Great job guys of adding video, sound, and animation to our industry.
---

[Click Banner To Learn More]
[Home Page] [The Automator] [About] [Subscribe ] [Contact Us]