---
EMAIL INTERVIEW – Adam Hise and Ken Sinclair
Adam Hise is a Senior Associate with Harbor Research, a research and consulting firm that helps firms evaluate and take advantage of new growth opportunities presented by the "Smart Systems" enabled by the IoT. Harbor is currently conducting a survey (found here: http://harborresearch.com/smart-building-market-survey/) of suppliers and adopters of smart, connected devices and services and will be sharing survey findings with all respondents. Adam can be reached at ahise@harborresearch.com.
---

Multi-Dwelling Units are a Testbed for User-Focused BMS Innovation

With the physical demands of commercial systems and the user engagement needs of residential buildings, MDUs present a unique proving ground for IoT innovations from BMS suppliers that meet the needs of both operators and occupants.


Sinclair: Harbor describes the Internet of Things in terms of "Smart Systems." What does this mean, exactly?

Hise: The "Things" in the IoT story are important, no doubt, but the term Smart Systems recognizes the value beyond all of the hype of the Internet of Things. Ultimately the value comes from the interactions between sensors, devices, machines, people and processes that are enabled by computing and connectivity, and the data these systems generate. Data management and analytic tools to enable new customer value through collective awareness, enhanced productivity and services. Put these concepts together, and you get Smart Systems.

Sinclair: We've heard about the IoT for a while. Why should we believe it's truly arrived?

Hise: Companies have been having a tough time leaving what we call the "era of pilot mode." The technology to support value creation from connected devices and services has been available for a while, and will only improve to make the business case more compelling. The impediment lies in the need for "product" companies to become "services" companies. In order to compete in the emerging paradigm, companies need to develop new business models to use the data collected from connected assets to offer enhanced, customer-tailored services over the asset's life. Monetizing the IoT requires the co-evolution of technology and business models, and the business models still have some catching up to do.

Sinclair: What are the biggest trends that you see affecting technology suppliers looking to serve the buildings market?

Hise: For starters, we're seeing just about every type of supplier seek to add connectivity to their offerings or develop new IoT-focused solutions. This is perhaps most obvious in the residential buildings sector, as telco's, security providers, electric utilities, energy management providers and, increasingly, consumer electronics players battle to control the home. Meanwhile, building management system providers have largely focused on exclusively on commercial and industrial buildings, with an emphasis on energy management, operations visibility, and asset optimization. Notably unmentioned are multi-dwelling unit buildings, which share the centralized systems of commercial buildings while demanding close consideration of the needs of individual unit occupants. We believe this "black sheep" of the buildings market has been too long overlooked and represents a major opportunity.

Sinclair: What do you all see driving adoption of IoT offerings in these MDU buildings?

Hise: Unfortunately, the complexity of this market only begins at the fragmented supplier ecosystem. As you've been saying, success stories are about people, not technology, and MDU's house a diverse range of people. Millennials make up the largest group of renters currently and have both high expectations of and comfortability with technology. On the other hand, boomers generally expect the headache-free value to be delivered from any new tech they welcome into their lives. Of the trends that cross all regions, building types, and demographics, we see intuitive interfaces that offer access to a wide range of interoperable services as widely sought after. As AI capabilities expand, the discussion will move from "How convenient is the interface?" to "How much value can this service create without bothering me?" but for now, intuitive interactions are key.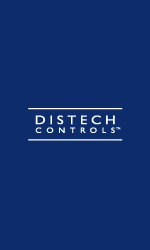 Sinclair: Of the player types involved in the MDU space, who do you see as best positioned to organize solutions for this market?

Hise: It likely depends on how quickly each can move. We've talked to some interesting players across the spectrum who are addressing the weaknesses in their ability to target MDUs with partnerships, which we believe is critical. The complexity and customizability required to deploy solutions in buildings with different physical structures and occupant needs make it incredibly daunting to develop, deploy and support offerings alone. We'd love to hear about how your readers are addressing these issues - I'll pass along a link for them to share their perspective with us if they are interested.

We see Siemens' partnership with IBM and Johnson Controls' partnership with Cisco as signs of converging building management systems on the horizon, which will provide value to building managers and occupants alike. While these major automation players are certainly well positioned, we're keeping an eye on a handful of nimble, innovative startups with the potential to deliver valuable solutions to this long overlooked market. Ultimately, the ability to adapt, to quickly address new opportunities with new partners, will be as important a criterion for success as any.

Link to survey: http://harborresearch.com/smart-building-market-survey/


---


[Click Banner To Learn More]
[Home Page] [The Automator] [About] [Subscribe ] [Contact Us]