---
Can We Make Building Owners Better Understand

The Business Case For Smart Buildings?




James McHale,




Managing Director,


Memoori
"Imagine a building owner who had someone on staff who knew everything going on in your buildings – down to the level of energy usage, foot traffic, maintenance requests, etc. – and had the authority to make real-time, cost-saving decisions and recommendations of future opportunities to owners and managers – instantly," says Michael Leahey, managing director of Denver based renovation or development project financing specialist, PACE Equity. "Most building owners would hire that person in a second," he added.
Leahey is not talking about a human of course but about intelligent building systems that offer all these advantages and more. He is looking beyond the internet of things (IoT) to newer artificially intelligent building management systems (BMS) that are programmed to automatically allocate resources, under changing conditions, at the highest level of efficiency, limited by individualized management rules on cost, comfort, and productivity. For Leahey, smart buildings are dumb in comparison to these intelligent facilities.

"On the commercial side, building management systems have existed for decades – I started my career in 1999 helping design them – but the new wave of intelligent buildings will be different," says Leahey. "Not simply "smart" (by which we mean internet enabled), they are guided by artificial intelligence, with each building system connected to the cloud and to each other through applications, along with dozens of sensors providing unprecedented amounts of data, and machine-learning algorithms to gather and analyze it all."
Adoption of intelligent building systems is not quite as straightforward as commercial real estate owners and managers might hope, however. In an article for the Colorado Real Estate Journal, Leahey highlights three important takeaways for building owners and property managers.
Firstly, he underlines that building managers must better understand the development of technology, in order to hire the right people to plan and manage the project. The right team will not only find the ideal system to match a building but also prioritize costs and benefits appropriately. "Extra work will be required to help investors and lenders alike understand the importance of BMS and its economic returns," he says.
The second point is on tenant demands. As society, and especially the younger generations, continues to embrace smart, intelligent, connected systems throughout their lives, the demand for those services in buildings will grow. In a commercial setting, businesses are beginning to understand the direct links between human-focused, intelligent building systems and their ability to recruit the brightest talent. Ambitious enterprises will, therefore, demand such upgrades in their offices, or move to more intelligent buildings.
"Younger generations of the workforce will demand, and function best within the most innovative and intelligent workspaces. It will, therefore, be the companies who evolve their workplaces first, that will attract the best talent," we explain in the Recruitment & Brand Alignment section of our recent comprehensive report: The Future Workplace: Smart Office Design in the IoT Era.
Tenants and occupants also play a crucial role in the successful functioning of intelligent building systems. In fact, actively or passively, occupants generate the vast majority of data captured by sensors and fed to big data AI analytic engines that automate processes and present information. Their active participation and signed consent are vital to the system's success. "If the offices, hotel rooms, apartments and leased spaces were always gathering information on your tenants – with their consent and active participation – owners would have a fountain of valuable intel providing tenants additional services for a fee," adds Leahey.

Thirdly, and perhaps the easiest for building owners and managers to grasp, intelligent BMS offers energy efficiency and optimization that promises to reduce costs drastically. "The US consumes over $1 trillion in energy, and over 40% is used by buildings. Of that amount, up to half is wasted – an opportunity worth up to $100 billion annually," Leahey highlights. By adopting an intelligent approach to commercial real estate, owners and tenants can take advantage of low-hanging fruit energy savings, providing a calculable return on investment (ROI) in contrast to many of the other benefits.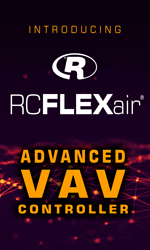 "In the end, it all comes down to return on investment (ROI), for smart buildings and most everything else. The promise of energy efficiency, better access control, greater comfort and environmental responsibility are all well and good, but to convince the majority of customers, the smart building sector needs to get specific on the returns building owners can expect from their smart investments," we wrote in our 2017 article: The Smart Buildings Sector Needs to Get Specific on ROI.
Estimates on the ROI of intelligent systems range from $0.75 to $1 per square foot, against the $2.50 per square foot for traditional, non-cloud-based BMS. These rates do not even include the cost associated with hiring a building engineer or outsourcing the entire task. However, energy savings average between $0.25 to $0.50 per square foot annually, they can even reach as high as $1 in areas with high electricity costs.
Even with these basic figures, we can see the potential for cloud-based BMS to realistically offer ROI in 18 months to four years. These are viable timeframes which will allow a wide range of commercial real estate to become intelligent, however, for this to happen, it is critical that building owners and managers better understand the business case for this new technology.
"The emergence of cloud-based analytics, as well as the continuing drop in the cost of sensors and other technology, has brought about attractive ROI levels for the majority of building stock. However, as long as confusion remains over the potential returns of smart technology for building owners, mass-market penetration will not take hold" we highlighted a year ago.
---


[Click Banner To Learn More]
[Home Page] [The Automator] [About] [Subscribe ] [Contact Us]