---

EMAIL INTERVIEW – Larry Andriunas and Ken Sinclair
Larry Andriunas is President of Kodaro, leading their team of engineers in their effort to develop software that securely unlocks building data for improved occupant comfort, increased operational efficiency and reduced energy costs. Prior to Kodaro, Andriunas spent more than 15 years in various positions at Honeywell, most recently as Director of Commercial Sales.

---
Trial and Error in the IoT

Checking in with Kodaro on their second release of the Niagara 4 Port for Dell Edge Gateway, their thoughts on open source software and why they were in the KMC booth at AHR.

Sinclair: I saw you were at AHR in the KMC booth. What's the relationship there?

Andriunas: KMC referred to us as their "Dell Edge Gateway cousin" in a recent blog article, and I think that's a nice way to describe it. They've been with Dell since the beginning of that company's journey with the Edge Gateway. Now that we've ported Niagara to the Gateway, there are some interesting ways our two companies are coming together. We thought appearing together at AHR would give us a chance to talk about a complete integrated systems approach to advanced building solutions. Dell was also with us in the booth. It went great.
All of the "IoT" changes coming to building automation are great opportunities for companies to work together in new ways. We've always been a tight-knit industry, and I imagine those connections are only going to get wound closer together as time goes on.

Sinclair: It seems like you released one version of the Niagara port a while back, but now you're out with a new one?

Andriunas: There are two different ways to get Niagara ported to the Dell Edge Gateway. First, we partnered with IoTium to offer the Niagara 4 port on the first version of the Dell Edge Gateway last year. This is still a good solution for buildings that need high levels of network security. What we released recently was the Niagara 4 port for the Ubuntu Core 16 operating system, which is a Dell supported OS. Figuring out the Ubuntu Core 16 operating system also allowed us to port Niagara to the Edge Gateway 3002 model, which has a smaller footprint and wasn't available when we first released our Niagara 4 port.

Sinclair: Did you work with both Tridium and Dell on the port?
Andriunas: Yes, we had to get the port approved by Tridium before we could release it because there are specific ways the Niagara framework needs to interact with the Dell hardware.

Sinclair: There has been excitement around the Dell Edge Gateway and the potential it offers to have such a familiar brand name enter into the building automation industry. But have there been any successful applications that you've been involved with at this point?

Andriunas: It's a fair question. With the release of the Niagara 4 port for the Ubuntu Core 16 OS, we think adoption is going to increase this year. But we have already been involved with a couple deployments to date. There's a commercial building out in New York City that one of our big integrator customers just completed. We don't have permission yet to share the full story, but there is a Dell Edge Gateway running Niagara 4 there. Our team is also currently using the Dell Edge Gateway with Niagara 4 port in a data center application with a major chip manufacturer based in the Bay Area.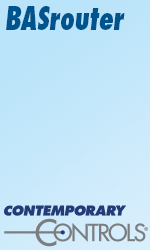 Sinclair: The CEO of EasyIO Europe made an assertion in our January issue that I'm curious to get your take on. When asked about why his company is choosing open source frameworks, he said: "people don't want to pay for software anymore." As president of a software company, has this been your experience?

Andriunas: I would agree that is true when people purchase hardware and then need software in order to run the hardware. But the real sentiment isn't so much that there is a cost to software, rather what is the real value the software brings to the project or application. Also, just because the software is open source doesn't mean it's free. Open source does suggest that it may be more cost effective to develop on, but even that can come against issues if the open source software doesn't have a large enough community of developers working on their free time to perfect every aspect of the software.

We ran into the issue of paid versus free software when we developed the Haystack+ driver. Since the old nHaystack driver for Niagara AX was free people were reluctant to purchase our N4 driver even though we added extra functionality and the cost was relatively low. Recognizing this, we changed our licensing model to offer a free version with the basic functionality that was available with nHaystack. For added functionality, there is a small licensing fee. So our approach is to learn from our community and to adapt as needed.


---

[Click Banner To Learn More]
[Home Page] [The Automator] [About] [Subscribe ] [Contact Us]