---
EMAIL INTERVIEW – Thomas Beyerle and Ken Sinclair
Thomas Beyerle
Managing Director, Catella Valuation GmbH

Speaker - Nordic Smart Building Convention 2018, Helsinki, Fi
June 6-7/18
---
The Future for the PropTech Industry

Since its beginnings in 2015, the PropTech industry has gained measurable dynamics, but I still see its best times ahead of us.


Sinclair: What do you see in the future for the PropTech industry and which factors do you see shaping the industry the most?
Beyerle: Since its beginnings in 2015, the PropTech industry has gained measurable dynamics, but I still see its best times ahead of us. The fog of terminologies – Start-up, PropTech, InsurTech, FinTech – has lifted in the past quarters, so that there are hardly any content-related and conceptual overlaps. Nevertheless, the first large shakeout is imminent. Many businesses were started, but according to the logic of innovation and development (Schumpeter) a few businesses, maybe even a lot, will disappear from the market again. However, this doesn't necessarily mean all business activities will cease. The start of the phase of Merger & Acquisitions with established companies of the real estate industry, who purchase new knowledge instead of developing it themselves, can be observed. I regard the development of (international) market standards as especially important. The time of national "island-solutions" should be replaced by international cooperation.

Sinclair: How do you see us going from here to there?
Beyerle: Quite dynamically. Not a day goes by in Europe, where there aren't several PropTech pitches. Here, I see certain interchange ability – even if this sounds quite painful – according to my observations, there is more adaption than innovation in the PropTech scene. Furthermore I notice that ideas simply fail due to the data availability inside the real estate branch. The concept is good, but the implementation falters because of available and reliable data sets.

Sinclair: How do you see the role of AI powering building management?
Beyerle: There is a huge potential for the coming decades. But AI and its background algorithms are always based on data. Here, we are at the beginning – realistically speaking. For the moment we are still quite far away from self-learning systems or neuronal networks – machines are dumb per se and programmed monocausally. This, however, should be an incentive to bring more data transparency into the branch.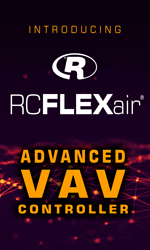 Sinclair: What do you see as the cornerstone of the smart building industry in general moving forward?
Beyerle: Here, I see the increasing realization that buildings are software, so data providers and data processors and not so much hardware with a price tag. But this view will only slowly change, as the real estate markets are structurally sluggish, which leads to dynamics and new standards as in smart buildings only being implemented in the new-build segment and refurbishments. The quota is at approx. 1% per year of new available area, for example in commercial buildings in Europe – it's a long way to go still.

Sinclair: What topics are you looking forward to discussing at Nordic Smart Building Convention 2018?

Beyerle: The implementation of smart knowledge in the industry and the next level of innovation.




---
About the Author
Thomas Beyerle studied at the University of Mannheim geography and business administration and has been graduated at the University of Stuttgart (Dr. rer. nat.) with a thesis on international financial centers. He is since 1995 in real estate research for German and international operating companies. Since entering at Dresdner Bank he occupied at DEGI mbH, Allianz Global Investors, Aberdeen Property Investors and IVG Immobilien AG. He is currently chief analyst for the Swedish Catella Group and Managing Director of Catella Valuation GmbH.

In addition to his professional activities, he is within the real estate industry board member in the gif property research society e.V., as in the ZIA German Property Committee in the area of transparency and benchmarking. In addition to his activities he is a lecturer at several universities in the DACH region. He is the author and (co-) editor of various publications on real estate related topics. Due to its regular, partly critical and trenchant commentaries and columns to the real estate markets and its actors, it is often invited at industry events as a speaker and moderator.

---


[Click Banner To Learn More]
[Home Page] [The Automator] [About] [Subscribe ] [Contact Us]