---


EMAIL INTERVIEW
Anno Scholten and Therese Sullivan
---
Six New Routes to Market for Smart Building Technology

You may feel that you keep hitting a brick wall trying to convince some customers to adopt data analytics strategies for better building performance. But, 'take heart,' the route to Smart Building success may be just around the next turn.

Anno Scholten, President of Connexx Energy, has had a very busy year extending his company's 'last mile' energy solutions for Smart Grid and Smart Buildings. But, I caught up with him during the waning days of 2015 and asked him the existential questions on the minds of many in the industry:

Therese: Why have system integrators (SI's) had such a hard time converting their building owner customers over to data analytics and web services for energy and comfort performance management?

Anno: It does feel like too few are deciding to buy. You pitch the technology. Customers seem to like it. You go away to write the proposal. But, questions of 'Who's going to run it?,' skepticism about 'Will it really work?,' fears of 'When will it payback?' haunt them overnight. Or it seems that way because the next morning they wake up and say 'You know, our energy bills are not that high.' Maybe owners haven't yet been pitched the right solution for them, for their particular building, staff, functional constraints, and mix of equipment?

Therese: When is that pattern going to change?

Anno: The energy services market is a vibrant place. I can list at least six new go-to-market strategies for Smart Building technology based on the many types of companies seeking to partner with and license software from Connexx Energy. For SI's that means there are a lot of other people knocking on the customer's door. But, that is not entirely bad. It also means you're not alone in trying to educate and battle against the greatest competitor: Mr. Do Nothing. Once he's defeated, it's 'Game On.'

Therese: What are these six alternative routes to market?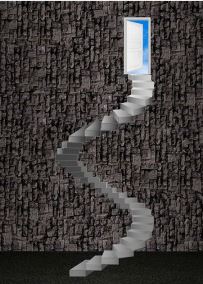 Anno: Some of these routes are driven by customer demand, some by governments —particularly new city-level energy performance disclosure legislation—and many by desire for 'stickiness'—that is, to have an offering that forges a stronger, longer-lasting relationship with more satisfied building owner customers. Who doesn't want that?

#1 Utilities: The 'stickiness' factor is huge with utilities. The near-monopolistic hold on customers that some utilities have enjoyed in their regions is being challenged. The innovators have recognized that they have a built-in channel to the CFO's office in the form of the energy bill, and what they do with that channel today will determine whether they stick around tomorrow when the customer has more options. I know that Constellation Energy pioneered automated demand response technology so its large building customers would have a means to reduce their energy bills through Automated Load Control (ALC) strategies. Customers use the online application to check real-time pricing and power usage information and to identify demand reduction strategies at critical times. If a utility is not offering a similar program today, they are falling behind the times. The pressure for utilities to leverage Smart Building technology to offer innovate services is only going to increase. For example, energy retailer Direct Energy acquired the Panoramic Power in November to incorporate all the capabilities of the start-up's wireless current tracker in its basket of services. Panoramic is a Connexx Energy partner and their small sensor-packed devices track energy consumption at the individual circuit breaker level. Another interesting utility acquisition move is Duke Energy's recent purchase of Phoenix Energy Technologies.

#2 MEP Firms: Mechanical/Electrical design firms have a stickiness challenge as well, and they also see Smart Building technology as a way to extend their stay in customer budgets, minds and hearts. Traditionally, owners see them as their trusted advisors throughout the design/construction phases. But, then once the keys are handed over and normal operations commence, that tie is severed. The engineers are thus cut off from any feedback about how their design decisions are working out. With high energy performance buildings, MEP firms shouldn't drop their customer's hands. But they have had blinders on when it comes to control system capabilities—blinders provided by the big equipment manufacturers. They understand that they need to spec open protocols like LON and BACnet; but, most haven't caught on to the fact that equipment vendors can claim a BMS is BACnet-compatible, but still lock the building owner into their channel through proprietary implementations and applications. MEP firms are just waking up to the fact that BMS internal systems are not designed for collecting 3, 5, 10 years of data — and that they actually want to do that. When we show them that they can do data acquisition at this scale and that they can get good quality information out of an energy management information system (EMIS), the blinders come off. One big MEP firm Connexx has just started to work with has already launched its building optimization practice. They said "We've known we have to do this. We have the customers. We have the sales materials. The only thing we haven't had is this technology."

#3 Construction Firms: Similar to the MEP firms, construction companies building sophisticated new energy efficient buildings are finding Connexx Energy in the drive toward more satisfied customers and a stickier relationship. One such company representative commented "Every building owner thinks every construction manager sucks at their job. That's not acceptable. The truth is we haven't had the capabilities needed to manage buildings during the warranty phase. How can you be responsible for what happens inside the building over those first critical months of operation when you don't have any data telling you that something is going wrong, nor the tools and data that would enable you to manage the building enough to fix things. It makes the Construction Manager look incompetent. But, we're really just being set an impossible task. The Smart Building approach changes this dynamic. I want to have the data and analytics. I want to resolve all the issues before the building owner calls me."

#4 ESCOs: Energy services companies (ESCOs) and the performance contracting model have been around a long time. ESCO-type 7 to 20 year agreements are based on an ability to guarantee energy savings from conservation measures like demand response and lighting upgrades. What have been missing are the tools, data and analytics to really know the impact of those measures. The need to know and to disclose energy performance results publicly is growing. Energy companies like Berkshire Hathaway Energy are signers and supporters of the American Business Climate Pledge, so they're committed to more renewable energy generation and to reducing emissions from their plants. Connexx Smart Building services have enabled ESCOs to be more successful. The road to this success has not been without some hassles and channel conflicts. For instance, one partner has a contract with a building owner in New York, and it brought in Connexx for some data integration projects. To access the BMS data we needed to call in various SI affiliates contracted to the BMS manufacturers. And every time, their first reaction is "Who are these guys?" What we were asking for would take no more than two days of work. But, the first quote to release the data was $60K. That's unacceptable. The customer had sufficient clout with the BMS manufacturer to eventually get to a realistic bid. That SI lost trust with the building owner. These situations are going to cause further deterioration in that old channel model.

#5 Building Owner End Users - Another category of customer for Connexx Energy exemplifies another go-to-market strategy for our Smart Building tech. We've just signed a large REIT in a big city. It has just hired its own data scientist to work with us. His job is to develop and run all the algorithms, queries and applications the REIT's top management and facilities team is interested in. They want the talent to query and interpret data to be in-house. Another example is the NREL. We're helping them set up all the buildings on one campus for analytics, 50k+ points. They have the data scientists to do something interesting. You'll find similar data science capabilities inside companies that compete in process control industries. Whether they process food, pharmaceuticals or chemicals these companies already know the power of data to ensure quality and to prove compliance.

#6 OEMs: Connexx is now working with a manufacturer of heat pumps and packaged units on a data analytics feedback loop for their products in the field. Like the MEP consultant and the construction company examples, some OEMs have realized that Smart Building technology gives them a better way to deliver customer satisfaction. When we tell them we can pull data from some customer's basement and deliver it directly into the hands of their own technicians, they're excited. They're quick to work through the rest of the solution - the customer communications, incentives and logistics to make that happen. They know this is a game changer that is going to make for better product design and eventually prove to be a competitive advantage.

Therese: You have me thinking. How about this for a 7th route to market: O&M outsource companies?

Anno: The O&M outsource market is also keenly interested in this technology. CBRE recently acquired ESI and JLL uses Intellicommand technologies to provide better Operations and Maintenance services for their customers.

Therese: How do traditional system integrators fit into this new scene?

Anno: First, they need to take stock of the new situation. They are not going to be the only vendor in the building offering building data services. They may have the attention of the facility manager, but some of these other players are knocking at C-level doors. SI's affiliated with a certain BMS manufacturer cannot treat customers like they are captured. They cannot keep up the pretense that programming a sequence of operations for equipment that they installed is a dark art. They cannot charge whatever they want to do this work. What they can do is step up their game. There is nothing stopping SIs from leveraging the same enabling technology that Connexx brings to these other go-to-market partners. They are well-positioned to also provide more significant services to the end customer. Remember analytics just shows you what needs to be done; the information doesn't fix the problem. So there is more opportunity for the traditional SI to partner with data scientists employed in some of the other provider categories to follow-through with corrective actions.

I like to think that Connexx is changing the market for everyone. As news of energy saving and value enhancing results from Smart Building technology gets out through all these pathways, you're going to be able to have much more meaningful conversations with building owners about your own offering.

---

[Click Banner To Learn More]
[Home Page] [The Automator] [About] [Subscribe ] [Contact Us]