---

EMAIL INTERVIEW – Aaron Gorka and Ken Sinclair
Aaron Gorka is the Innovation Manager for the AIRON Group of Companies; an HVAC & Control installation, integration, and service Contractor in Toronto. Aaron from AIRON worked with his Dad, Rick, the Founder and President from the moment the business began in 1993, he was three-years-old. A Trade-Helper experienced from sweeping the shop floor, supporting Installation and Service Tech's, through Operations Management and landing in People, Growth & Change. The best part about building ANT Technologies is working with Independent Contractors and Distributors, all over the world … "We're building a Colony, and the ANTs are marching. It takes time, and as we move-in-synch, awesome things happen!"

---
The ANT Colony

A Team of like-minded Independent Contractors and Distributors working independently-in-synch to revolutionize the HVAC & Control Industry. ANT Technologies provides a Suite of Tracking Software for Projects and Service. This is all about Teamwork and Fun, all amidst the madness that surrounds us.

Sinclair: Aaron, what is an Innovation Manager? What's the daily routine look like?

Gorka: A license to kill. I'm just kidding! My job is to collect, consolidate, and collaborate new ideas and evolve them into procedures, software, and culture. All day, every day!

My routine depends on whether I'm on-the-road or not. If I'm at home, lots of hiking, teamwork, and administrative tasks; on-the-road is a lot more strategizing and reflecting on how to build-the-colony.

Typically, I'm working with people. Teammates, Colony members, and prospective members. In every meeting, a new idea is generated or tallied. We develop our software based on demand. Most of the Colony are actively working with us to build it! Teamwork is the best.

Sinclair: Cool! Tell us about Service and Project Tracker.

Gorka: We built it in our Contracting Company to solve the unique madness in the HVAC & Control-world. Cloud-based, operational software that'll make you more money. Combo with our Marketing Strategy, and you'll differentiate yourself from your Competitor. At AIRON, we saw 50% revenue growth, 27% productivity gains, and 3-4 week improvement on cash flows. In fact, I would challenge that Contractors can earn an ANT ROI in the first-month by leveraging our Field-Quote functions. By month-three, Techs and Admins tend to be rocking and rolling.

We consider the Tracker Suite to be a tool in the Tradespeople's pouch. They're the folks who're performing skilled and artful tasks that need to be presented to the customer, paid, and tracked internally. ANT has the best flow, and we're improving rapidly. We've got a few tricks up our sleeves!

Sinclair: It's a product built by a Contractor, for other Contractors. What's a typical 'Colony-Member' look like?

Gorka: Firstly, we target Independent Contractors that are privately owned and ideally a multi-generational family business. We tend to connect and understand each other quite-well which lends itself to a friendship over just a business relationship.

No Contractor is 'too small' for ANT. In fact, the smaller, the simpler lower entry-fee, less complex training, and far-less bad-habits to break! We have a few two-truck-shops that are owned/operated by young Field Techs that are looking to grow their business. Starting when small with ANT leads to good habits as you hire more people.

We find that the Tracker Suite provides clear-expectations to employees. Say, an Independent Contractor hires a good Technician from a Corporate Branch, in Toronto we expect to break-bad-habits and instill accountability they're often not used to. An Apprentice is brought on and is given his/her first Job to run. ANT provides a simple guideline to help assure their success!

We're all open and like-minded; every Colony member has a Big Mission they're working on and need a software provider that understands the madness inherent to this industry.

Sinclair: Great, I like the heartfelt approach. You work with the industry's Distributors, to what extent?

Gorka: We're from this industry, we understand the value that Distributors offer. We have to grow internationally, and we want to offer a unique way of fostering collaboration and relationship building. So, instead of cold-calling Contractors directly, with mini-success; we leverage Distributor relationships and established trust.

Typically we'll scope/qualify "HVAC Service Contractors" surrounding Distributors, calling them and seeing if "they're still on-paper"; this means their Technicians are submitting Paper Service Reports. If so, they're a perfect fit for ANT Technologies.

Once we have a pre-qualified list, we forward it along to Distributor Sales Teams, and we determine how to approach each Contractor. Then our favourite part, we perform and collaborate!

We believe this is about improving an Industry, not getting rich.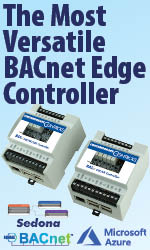 Sinclair: How's it work for them?

Gorka: Commission. Based on our research, we've got an appropriate List Price that fits the competitive landscape and provides 'no-brainer' value to Contractors. Distributors invoice their Contractors directly, as typical.

In the beginning, ANT is doing most of the selling-efforts, Distributor Sales folk learn on-the-fly. As the Colony expands through making sales, ANT becomes less and less involved in the Sales Process, and Distributors earn more commission.

Sinclair: Is that it?

Gorka: From there, it is expected that ANT Colony Members will get 50% more Field Quotes approved for replacing parts. Contractors will earn more Customers and win more advanced projects. All their success will be Distributor success. ANT provides a reason to build on existing relationships and create new ones.

Bonus, we have plans to support integration and auto-ordering between a Technician's fingers and the counter. Currently, we have a Distributor Page that can hyperlink Distributor's Training Schedules, Product Promotions, E-Commerce, etc. directly into the hands of the Technicians. We expect that will create more business.

We provide ALL Customer Service and on-going support. This is included in our Training/Set-Up fee and is standard when joining the Colony. We're out to make Contractors better, not pummel with hidden costs. Once you're in, it's all about teamwork!

Sinclair: Got it. Any last comments?

Gorka: Yes! A shout out to the ANT Colony, "Thank you for your belief, ideas, patience, and all the fun! Think back over the last year; we've done amazing things. 2018 is only going to be bigger!"


---


[Click Banner To Learn More]
[Home Page] [The Automator] [About] [Subscribe ] [Contact Us]