---



Across My Desk

snippets, blog bits, and url links that are about to fall off my desktop







Ken Sinclair

Founder, Owner, Publisher AutomatedBuildings.com
Every month there is a blizzard of information contained in the emails and newsletters that cross my desk on their way to AutomatedBuildings.com. Some of this information is not in the form of any type of content we can publish but I feel I should share with you these snippets, blog bits, and URL links that are about to fall off my desktop.
On a daily basis I tweet as @Ken_Sinclair https://twitter.com/Ken_Sinclair

I tweet links I think will be of interest and part of our rapid industry evolution.

Also, http://automatedbuildings.com/ maintains this LinkedIn online blog for the magazine a great place to interact.
But I still have stuff falling off my desk I feel I should share.
http://automatedbuildings.com/news/dec17/editorial1912.html
http://www.contractormag.com/iot/teaching-iot-monster-ride-bike

https://www.nytimes.com/2017/05/19/opinion/sunday/why-the-future-is-always-on-your-mind.html?smid=tw-share
https://ahr18.mapyourshow.com/7_0/sessions/index.cfm?srch-type=sessiontype&srch-query=5&srch-showresults=true
Thanks to all for your help making this an amazing year, actually transforming. :)

Happy Prosperous New Year with deepened relationships

This column now online is the theme for our January issue

And other stuff I did not see coming, OK I did know 2018 was going to be transforming
The face of digital transformation for 2018 The mask represents a material metaphor for carving our existing digitalized world into a shape never before seen, in a process that blurs the lines between science and art but inside that transformation is yet another amazing transformation opportunity to create a better image of ourselves.
AI Based Interactive Smart Home Hub - It features both facial and voice recognition, a 360-degree rotating camera, and a full 7" screen that allows for more than just the usual music and weather commands you find in most other smart home assistants. The integration of a ZigBee and ZWave chip allows WooHoo to act as a complete IoT hub, automatically connecting with other IoT devices (more than 1500+ devices out of the box), such as light bulbs or thermostats, rather than needing to go via the Wi-Fi connection, thus solving any major latency issues.
EdgeX Foundry, a vendor-neutral, open source project hosted by the Linux Foundation This is an open source project to build a common open framework for Internet of Things (IoT) edge computing and an ecosystem of interoperable components that unifies the marketplace and accelerates enterprise and Industrial IoT. The project is aligned around a common goal: the simplification and standardization of Industrial IoT edge computing, while still allowing the ecosystem to add significant value. The initial project is focusing on near real-time performance beta release in the fall of 2017 and explore real-time in 2018.
The KPI for the Office of the Future Might be Happiness Studies have found that happy workers see a 12% rise in productivity and unhappy ones become 10% less productive than their indifferent peers. This, I am sure, comes as no surprise. "Making everyone happy" is a very easy initiative to get people on board with. But, in practice, promoting happiness through placemaking has a list of ambiguities.
Human Experience Model. They realize that the office is only a physical representation of a company's culture, so the true commitment to the happiness of employees needs to be embedded into the ethos of the organization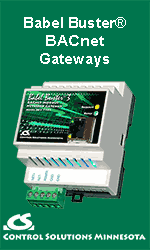 itself. To illustrate the ways this can be done the Human Experience Model breaks down the ways that a workplace can encourage happiness into three categories: engagement, empowerment and fulfillment. Engagement is achieved by giving someone a sense of commitment. This gives helps workers feel that they are working in an environment that is nurturing and prioritises personal as well as professional development. Empowerment is achieved by giving the worker a sense of choice. It is built upon trust and transparency and is seen as a major factor in driving performance.
Automation.com has created this Cloud Analytics eBook as a resource showing organizations both the technologies that can help efficiently leverage all their data, as well as strategies to fully connect and secure your systems in the process.
NEXT GENERATION INTERNET Building a European initiative for a Human Internet creating an Internet that respects human and societal values, privacy, participation and diversity, and offers new functionalities to support people's real needs and address global sustainability challenges. The NGI is dedicated to this goal, and that of fostering a vibrant Open Internet movement that links research, policy, and society.
Network neutrality is a complex and controversial topic and is an important part of a free and open Internet. Enabling access, choice, and transparency of Internet offerings empowers users to benefit from full access to services, applications, and content available on the Internet.
#RUIOTREADY Octopus on a bike is a fantastic metaphor. I think this story's going to have a lot of legs.
ASHRAE's Building EQ Portal provides a quick energy analysis that benchmarks a building's energy performance. Building EQ assists in the preparation of an ASHRAE Level 1 Energy Audit to identify means to improve a building's energy performance including low-cost, no-cost energy efficiency measures and an Indoor Environmental Quality survey with recorded measurements to provide additional information to assess a building's performance.

---


[Click Banner To Learn More]
[Home Page] [The Automator] [About] [Subscribe ] [Contact Us]