---

EMAIL INTERVIEW – Ken Sinclair and Ken Smyers
Ken Smyers, with DMS Controls Group, LLC, in Pittsburgh, has over 30 years of experience in the HVAC, Building Automation, and Controls Industry and is Co-Founder of the ControlTrends Awards, which was established to recognize the superstars and heroes of the HVAC and Building Automation Industries. Ken is also very much involved with Eric Stromquist and ControlTrends.org, a leading internet source for HVAC and Controls information.
---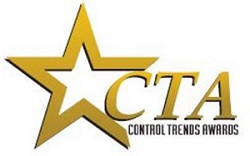 2018 ControlTrends Awards
Tell us about the Seventh Annual ControlTrends Awards.


Sinclair: ControlTrends has another big event coming up. Tell us about the Seventh Annual ControlTrends Awards.

Smyers: Thanks Ken, love to. ControlTrends is very excited to host the 2018 ControlTrends Awards this January 13, 2019, at Atlanta's Historic Fox Theatre, from 6:30PM to 9:30PM. The venue, particularly the Egyptian Ballroom, really provides the special Hollywood-style setting we strive to create each year for our event.

Sinclair: The ControlTrends Awards has become an exciting and entertaining night of industry celebration. Why do you think the ControlTrends Awards have become successful?

Smyers: Eric and I truly believe that the ControlTrends Awards have become a significant event for the HVAC and Building Automation industry because the ControlTrends Awards bring genuine and positive attention to the people within our industry -- that make it great. The ControlTrends Awards recognize the remarkable, often unsung heroes and superstars, who have gone unrecognized for the products, services, and solutions they deliver every day and have done so throughout their careers. The ControlTrends Awards changes that.

Sinclair: Are Marc Petock and Kim Brown going to be the co-MCs again this year?

Smyers: Yes, they are. Marc and Kim have become important staples of the ControlTrends Awards. Marc brings extraordinary wisdom and showmanship, and Kim delivers poise, elegance, and knowledge. They make a great team, and we're grateful for their support.

Sinclair: Is there anything different about this year's show?

Smyers: Yes and no. Because the venue is a historical landmark and so uniquely well-preserved, the show will have a much grander ambiance.

We are delighted and thankful that the ControlTrends Awards continues to grow as an international event, as we prepare to welcome attendees from across Europe, Asia, Africa, and Australia. We had voter participation from over 50 countries again this year, and EasyIO is hosting their VIP event in the Grand Salon, prior to the start of the show.

In addition to the Category winners, we will celebrate the new inductees to the ControlTrends Hall of Fame, the Petock Award winner, and of course, this Year's class of Young Guns.

Sinclair: We look forward to being there!

Smyers: Ken, as always, we thank you for your continued support and look forward to seeing you on stage.


---


[Click Banner To Learn More]
[Home Page] [The Automator] [About] [Subscribe ] [Contact Us]