---

Intelligent building applications are close at hand.

John J. "Jack" Mc Gowan, CEM
Energy Control Inc.
Contributing Editor
Information Technology (IT) professionals may be surprised at how quickly the amount of computing power in buildings is increasing. This column reviews technology trends that impact the energy world, and the resurgence of intelligent buildings fits that definition. The proliferation of IT and Internet Services is actually expanding from buildings to the enterprise and it is showing results that impact energy. In the big picture of electronic commerce, IT professionals believe that in the future there will be an "envelope of information" that accompanies the delivery of every product and service. They believe that managing this package of data will be critical to business success, because customers decide whether to buy again based on quality and timely, effective, accurate delivery of products and services. The future for energy will most certainly involve creation of such an "envelope of energy information". Even more exciting, I believe there will be an added real-time component of that envelope, which includes an electronic decision option for the owner. This electronic decision will entail choosing whether to take delivery on the energy, or to implement an Intelligent Building strategy and forgo consumption of that energy in return for a financial incentive from the supplier. The last Energy Online column reviewed GridWise™. There are those who believe this type of technology is years, perhaps decades, in the future because the energy industry will be slow to adopt smart systems, and it will be necessary to implement regulatory change before this can happen. This may be partially true, but to the contrary two conferences held in early 2005 focused on showing how these technologies are not only viable, but already in use. The technologies discussed have also been implemented without regulatory changes.












The XML Symposium and BuilConn Forum issued calls for papers outlining examples of Internet Services and Integration being deployed in the energy and buildings space. The results were surprising for several reasons. First it was unexpected that the major industry manufactures would have to poll their base of distributors and Integrators to ask for sample applications. This is significant because it indicates that integration is happening on a grass roots level rather than being driven by manufacturers. Unlike traditional building automation system features, these technologies are "integrator accessible", and are being implemented in a much more dynamic fashion than one might think. At the same time there are a host of new companies developing software, Internet services and ancillary technologies along with Integrators.
Intelligent Energy Technology was quite evident at the XML Symposium co-located with the AHR show in Orlando, and sponsored by Clasma, Inc. and CABA (Continental Automated Building Association). The panel I participated in presented examples of XML (extensible markup language) being used for energy and building applications. XML is a standard for data structures that describes the format of data and makes it easier to communicate data between computer applications, including over the Internet. The trend toward Web Browser interface with all types of energy and building systems makes XML a valuable tool. Since XML was designed to store, carry, and exchange data rather than to display data, software is necessary to present the data such as a Web page. The real win though is that integrators are developing a wide variety of smart system applications that enhance energy and facility operations.
Automated Demand Response (ADR) is a sample Intelligent Energy Technology program discussed widely including these conferences. A recent Energy Online Column reviewed ADR programs and their use technology to implement interruptible rates or enable load shifting. ADR makes sense because of significant opportunities to save energy and optimize Electric Grid performance. Other applications discussed use data from utility histories and onsite metering systems to develop energy profiles. Energy profiles aren't new, but could be considered an early stage envelope of energy information. Energy Profiles make it possible to determine building base load requirements, and use that information to lock in long term energy purchasing contracts. The user can also explore buying excess energy needed on spot markets for electricity or natural gas. John Petze, President of Tridium, Inc. shared an interesting variation on this in Orlando, which used energy profiling and utility rate data to implement a strategy to shift from natural gas to electricity for firing a boiler plant. This strategy actually reduced energy cost by firing the boiler plant with electricity during periods of high gas prices.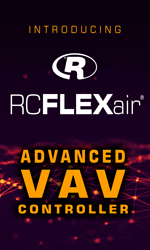 At the BuilConn Forum in Dallas three examples of industry leadership in smart building technology won Buildy Awards for integration and interoperability. The Buildy is about expanding the smart building concept in a way that makes it possible to control the enterprise efficiently and cost effectively. Best new product went to the Tridium Niagara Appliance, a complete device-to enterprise solution for manufacturers of equipment such as boilers, lighting systems, air handlers, chillers, etc. Manufacturers are under increasing pressure to provide customers with new capabilities like built-in Internet connectivity; integration with building automation and the ability to remotely monitor equipment to provide better customer service. Creation of service bureau software applications to support their installed base are also enabled with this type of Internet appliance and all of this can translate to better building operations. It can also have positive impacts on energy efficiency, such as in the fuel switching example above.
The Best Building went to Whirlpool Corporation and building consultant ControlNET and Best Integration Awards MacDonald-Miller for the Tacoma Financial Center in Tacoma, WA. Whirlpool upgraded its central data center from a mainframe to a server environment and installed redundant backup systems for power and chilled water to make sure the mission-critical facility never fails. With integrated controls they ensure better maintenance and rapid emergency response, and have successfully overcome the challenge of integrating 15 equipment types from multiple manufacturers with multiple protocols. Tacoma Financial Center successfully integrated a wide array of building systems and their operation over a corporate IT infrastructure. The systems integrator successfully unified disparate building systems into an IP-centric platform. This platform maintains the customer's existing automation system and data from heating and air conditioning equipment, while distributing data via a customized Web site. This technology brings further value to the facility through measurable energy savings, verifiable ROI, improved indoor air quality, increased system dependability, and decreased maintenance costs.
These examples make it clear that Intelligent Energy Technology is here now. It is a grass roots movement, but many software and technology companies are developing solutions as well. Clearly more effort will be needed to make Intelligent Energy Technology the norm, but momentum is growing. With the value this technology offers and recent increases in energy costs it won't be long before owners demand these solutions in every building. Certainly regulatory changes will be necessary, but creative users are likely to push the envelope of energy information to create value from this technology in advance of regulations.
---

About the Author
Mc Gowan is President of Energy Control Inc., an Energy Service Company and System Integrator. He is an author and has published 5 books including "Direct Digital Control" on Fairmont Press. The Association of Energy Engineers named him "International Energy Professional of the Year" in 1997 and admitted him to the "International Energy Managers Hall of Fame in 2003. Mc Gowan sits on the Energy User News Technical Advisory Board, the GridWise Architecture Council and is a Contributing Editor with www.automatedbuildings.com.
---

[Click Banner To Learn More]
[Home Page] [The Automator] [About] [Subscribe ] [Contact Us]