---
| | |
| --- | --- |
| BACnet Interest Group Russia | Ken Sinclair |
News from BACnet is that a new BIG BACnet Interest Group - Russia (BIG-RU) is now forming. We have been communicating with Andrey to bring you more information about this exciting news.
From the BACnet web site http://www.bacnet.org/index.html
ABOK to Form a BIG in Russia and... (2/05) Orlando, Florida. Plans to form a BACnet Interest Group - Russia (BIG-RU) under the auspices of ABOK, the Russian sister society to ASHRAE, were announced by Andrey Golovin, Head of ABOK's Collective Members Division. The two principal goals of the new BIG-RU will be:
To promote BACnet technology in the Russian Building Automation and Control System (BACS) market via the Web, the ABOK Journal and other publications, conferences, seminars and exhibitions.

To assist international BACnet companies in establishing business relationships with established Russian BACS companies, for the mutual benefit of both.












ABOK also plans to establish a BACnet Training Center where interested parties can get hands-on experience with BACnet products as well as learn about BACnet from a more theoretical perspective.
More details directly from Andrey about the Aims, Positions, and relationship with ABOK
BIG-RU = BACnet Interest Group Russia (Program of BACnet Development in Russia)
1. BIG-RU Aims:
The promotion of BACnet technology in Russian Building Automation and Controls (BACS) market, using ABOK experience, the experience and assistance of ASHRAE and BIG-EU.

The assistance to BACnet related companies in establishing of business relationship with Russian BACS companies.

*Note: Organization of the platform for BACnet companies for exchange of experience and establishing of work into Russian BACS market.
2. Common positions
2.1 Companies who are related with BACnet and going to have a business on Russian BACS market are invited to be partners of BIG-RU program.
2.2 BIG-RU program is going to be completed by ABOK and ABOK committee "Intelligent Buildings".
3. Responsibilities of ABOK
3.1 BACnet training center
ABOK will create in BIG-RU BACnet training center with separate working stand for every partner of BIG-RU.

ABOK organize 2-days BACnet training courses not less than 4 times per year.
*Note: It is supposed that for 3 years of training center work there will be educated more than 80% of Russian BACS companies (2-3 experts from each one).
ABOK will set up a training and certification (approval) of few Russian BACS experts (3-4 ABOK experts should receive common knowledge of BACnet in ASHRAE or BIG-EU). Then they will be teachers in BIG-RU training center.

ABOK takes all expenses with place rent for training center, PCs equipment, translation to Russian language and printing of all necessary training materials, and other accompanying charges.

ABOK will develop for BIG-RU training center educational courses for Russian audience:
- Introduction to BACnet;
- The work with hardware & software from BACnet companies which are partners of BIG-RU on their stands = INTEROPERABILITY.

*Note: All necessary educational materials will be prepared by ABOK, using materials received from ASHRAE and BIG-EU and adopted by ABOK committee.
3.2 Assisting BIG-RU partners to find a reliable company/partner in Russian building automation market
*Note: In order to reach one of BIG-RU goals (establishing with Russian BACS companies dealer/distributor relationship), ABOK having big experience and understanding of Russian BACS market, takes care about the promotion of BIG-RU partners brand. And also searching for reliable BACS companies to work with on Russian market. Therefore, BIG-RU partner doesn't carry much financial risks at the beginning period (organizing office, etc.) and receives support from ABOK.
ABOK will prepare a brief marketing survey: Who is who in Russian Building Automation market? (in English)

ABOK will find 3-4 reliable companies and organize meetings with BIG-RU partner company in ABOK office for the subject of future cooperation.

ABOK will make on www.BACnet.ru special chapter for every BIG-RU partner with the information about company's equipment and services.

ABOK will do monthly the distribution by means of E-mail deliveries (by ABOK database) with the information about BIG-RU partner's equipment and services.

The advertisement materials of BIG-RU partners will be distributed during training courses and on ABOK conferences and seminars:
- BACnet booth on SHK Moscow 2005 exhibition (see chapter 6)
- Reports on the symposium "Technologies of Intelligent Building construction" (23-26 May, 2005; Moscow, Russia)
- XXII conference and exhibition «Moscow – Energy Efficient City» (12-14 October, 2005; Moscow, Russia)
- The exhibition «HI-TECH HOUSE 2005» (November, 2005)
- The workshop «HVAC design and standards» (December, 2005)

*Note: If partner would like to translate its advertisement materials and print it in Russian, ABOK could help, but it should be described with separate agreement.
3.3 Web promotion of BIG-RU work
3.4 Publications about BIG-RU and BACnet
To publish in "ABOK" Journal and other professional magazines articles about the experience of BACnet implementation worldwide.
In "ABOK" Journal:
3.5 Conferences, seminars, exhibitions with BACnet participation
ABOK will organize conferences, workshops, seminars and other events partly focused on BACnet (during a year):
BACnet reports on SHK Moscow 2005 exhibition and on the symposium "Technologies of Intelligent Building construction" (23-26 May, 2005; Moscow, Russia)

XXII conference and exhibition «Moscow – Energy Efficient City» (12-14 October, 2005; Moscow, Russia)

The exhibition «HI-TECH HOUSE 2005» (November, 2005)

The workshop «HVAC design and standards» (December, 2005)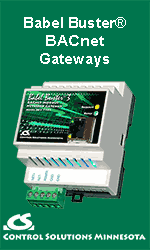 4. BIG-RU partner responsibilities
Partners of BIG-RU support training center with their hardware & software (for the period of their partnership), advertisement materials and catalogues of equipment for free of charge. It will be placed on the partner's stand in the training center.

Partners of BIG-RU carry expenses for their equipment and catalogues shipping to Russia and possible custom expenses.

BIG-RU partners give ABOK the support in installing and tuning their equipment in BIG-RU educational center.

BIG-RU partners support ABOK with articles about BACnet implementation and other information on BACnet.
5. Financial circumstances
In order to become BIG-RU partner, company should pay annual fee 5000$.

Company could be BIG-RU partner for a period – 1 year (at least). Then, partnership could be continued.

ABOK will sign a contract with every BIG-RU partner with the description of their partnership.
6. Other circumstances
6.1. Scientific co-sponsors of BIG-RU: ASHRAE, ВМА, BIG-EU, ISO, other sister-societies and organizations.
*Note: All necessary agreements will be signed after BIG-RU will be established.
6.1.1 Scientific co-sponsors support ABOK with information materials, which are necessary for educational program.
6.1.2 Scientific co-sponsors assist ABOK experts to have training courses on basic BACnet knowledge with fewer prices and give them official approval (recognition) in order they could organize the training courses in BIG-RU.
6.2. Information sponsors of BIG-RU program – professional Journals, exhibitions, publishing houses and other who will give the support.
---

[Click Banner To Learn More]
[Home Page] [The Automator] [About] [Subscribe ] [Contact Us]