---

By providing managers with real-time, automatically generated data, wireless water submetering can make monitoring, billing, and reducing water usage far easier than with traditional, manual-read submetering systems.

Christina Inge
Marketing Manager
Spinwave Systems, Inc.
Monitoring water consumption has become a concern for more and more facilities managers and building owners. Submetering to measure and often bill individual tenants, dorms, or departments is normally the best way to get a handle on water use. While simply installing submeters is effective alone, using wireless automated meter reading technology can quickly optimize any submetering system, making current, exact usage data available to management and occupants alike. This, in turn, can reduce water consumption by:
raising awareness of how much water a typical household or business uses

making all occupants accountable for their levels of usage

ensuring that local water use restrictions are being complied with

stemming waste from leaks and malfunctioning irrigation systems











By providing managers with real-time, automatically generated data, wireless water submetering can make monitoring, billing, and reducing water usage far easier than with traditional, manual-read submetering systems.
Getting the Infrastructure Right: The Foundation of an Effective Wireless Submetering System
The first step in getting a submetering program underway is to install the individual unit meters themselves. For a system that provides real-time data, water meters with a pulse output are needed. To then enable these meters to communicate wirelessly, pulse counters are installed on each meter. Each pulse counter can be set to send a signal to a central web-enabled gateway after a specified number of gallons have gone through the meter. The real-time data is automatically transmitted to the gateway at set intervals using Modbus, LON, or BACnet communication, or as basic digital outputs; that gateway can be wired into an existing controller and integrated with your existing BAS that uses standard industry protocols. If there is no automation system already in place, the submetering system can be coordinated using a JACE™ appliance, which can also host sophisticated Java-based billing software to make billing a large number of tenants easier. How each system needs to be configured depends on local water regulations, the physical layout of your facility, and the goals of your metering system (billing all tenants, or just monitoring usage at a few locations). For a basic wireless system, all that is generally needed are the meters, pulse counters, repeaters, and a gateway.
In addition to integrating your submetering system with your existing BAS, there's one other major infrastructure consideration: the location of the meters. Many water meters are located outdoors, where no power source is available. To meet this need, Spinwave Systems manufactures wireless pulse counters that are battery-operated, so they can work in a location that has no electrical wiring.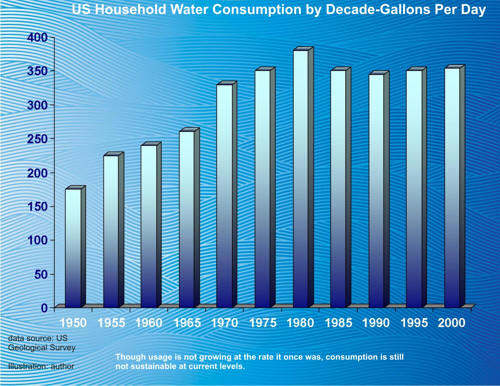 Wireless Submetering: Real-Time Data Optimizes Monitoring
Wirelessly enabling smart meters to transmit consumption data automatically will add an additional layer of control and effectiveness to any submetering system. For one thing, human error in reading meters is eliminated-staff won't forget to read a meter, or record data incorrectly. The labor involved in collecting data is also eliminated, so facilities staff are free to focus on maintenance, rather than meter reading.
Just as important for many owners is the immediacy and accuracy provided by a networked submetering system. Data from the pulse counters provides a real-time picture of usage throughout a building or apartment complex, so you can know how much water is being consumed not only in a given month, but in a given hour. This data can stem waste in several ways:
Ensuring Local Water Bans Are Observed:
In times of water emergencies, current usage data can provide a reliable alert if water regulations are not being observed. Many communities issue bans on outdoor water use during certain times during the summer, for instance. Having hourly or half-hourly updates on consumption means knowing instantly if usage patterns during the day are consistent with the ban being adhered to, or if outdoor irrigation is happening.

Alerting Facilities Management to Leaks:
One of the single largest causes of wasted water consumption is leakage from household plumbing and malfunctioning irrigation and other systems. If only 5 apartments in a complex have a single leaking faucet each, 10,414 gallons of water will go to waste in a year-196 gallons a week, according to the US Geological Survey. Patterns of steadily higher consumption can be pinpointed quickly with a real-time water submetering system.

Raising Occupants' Awareness of How Much They're Using:
Tenants paying a flat fee for water have no knowledge of how much water they are using, and little incentive to reduce their consumption. Being billed individually for actual usage can have an immediate, important impact on consumption.
Wireless submetering's highly efficient data collection and distribution automatically addresses consumption on several levels, from management to end-users.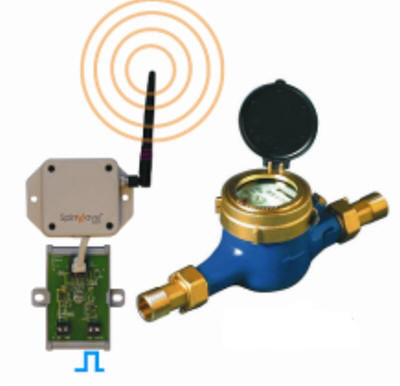 Seven Steps to Getting Started with Water Submetering
Those wishing to get started with wireless water submetering might wonder if a system is workable with their limited time and budgets. Taking these five steps can make your installation go forward more efficiently:
Find out about local regulations: What local regulations exist on water submetering? What types of meters are allowed in your location? What types of billing are regulated?

Decide what you want from the system: Do you need to bill each customer monthly? Or are you managing a large campus or office building, and just need to track how much water each department uses? How important is it to have real-time, remotely accessible data on excess usage? Do you need to submeter every location to monitor for problems, or is maintenance staff able to monitor all locations? Submetering can be used not only for billing, but for conservation and monitoring systems.

Calculate installation costs: Do you already have enough meters in place, or will you need to install more in order to have one meter for each unit you want to submeter? Do you need new meters, or can your existing meters be retrofitted with pulsers? Many existing meters can be retrofitted, saving a considerable amount of money.

Map out all meter locations: Are meters indoors or outdoors? If they're outdoors, you will need install the wireless pulse counters in a NEMA 4X enclosure. Is power present at the meter locations, or do you need a battery-operated pulse counter?

Conduct a signal-strength site survey: Will you need repeaters to ensure that the wireless data signals reach the receiver, or can you get by with no repeaters? Spinwave makes a site survey tool to see if the receiver will be able to pick up the data transmissions from the wireless pulse counters. If there are any transmission problems, such as RF interference or obstacles in the transmission path, you can get around them by placing repeaters at the right locations.

Determine easiest method of integration: Can the wireless submetering system be integrated with an existing BAS? What communication protocols will it need to use? BACnet? LON? Modbus? This determines which gateway you will need to interface with your system.

Plan how data gathered will be used: How will you make the water usage data available to building occupants? Will you simply issue monthly bills, or will you provide online access to daily usage? If one purpose of your submetering is conservation and tracking, as in, for example, a college campus, making the results available online would make the entire system more effective. Users would be able to regularly see their water usage, and be much more motivated to reduce consumption.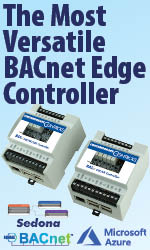 About Spinwave Systems' Wireless Submetering Solutions
Spinwave Systems' pulse counters, gateways, repeaters, and Modbus radio have been designed to be easy to implement for submetering systems of all kinds, from single apartment buildings to multiple retail locations.
The network features a large possible mesh size: up to 75 devices

Browser-based remote configuration and maintenance for convenient real-time monitoring and remote system control.

Self-forming network is easy to start up.

Integrates to open protocol automation systems via BACnet, LON, Modbus TCP, Modbus RTU.

Self-healing mesh makes the network outstandingly reliable.
The wireless submetering product line consists of:
Wireless Pulse Counters: Spinwave Systems' Pulse Counters are used to wirelessly transmit meter values (accumulated pulses and pulses per time) and make them available as BACnet, LON or Modbus variables using Spinwave's BMS Protocol Interface or as digital outputs (pulse replication) using a BMS I/O Interface. Pulse Counters can be battery or line-powered. A set of 6 D-Cell batteries will last for up to 8 years.

Wireless Gateways: Several gateways are available to interface submetering systems with BAS systems. Communication is available via Modus RTU, Modbus TCP, LON, and BACnet.

Wireless Mesh Repeater/Router: Significantly extends the range and node count of wireless sensor networks. The installation of multiple mesh repeaters/routers provides alternate wireless communication paths from pulse counters to wireless receiver modules, improving the network's ability to cope with obstacles. The wireless network will automatically "heal" and reconfigure itself if a communication path is obstructed.

Wireless Modbus RTU Radio: The radio features a Modbus RTU port, which allows users to wirelessly enable existing Modbus devices. The Modbus radio enables the use of a broad number of devices in a wireless automation system. Increases functionality, and allows the collection of more building and usage data.
For more information, visit http://www.spinwavesystems.com, or contact Spinwave Systems directly at 978-392-9000, ext. 225 or info@spinwavesystems.com
---


[Click Banner To Learn More]
[Home Page] [The Automator] [About] [Subscribe ] [Contact Us]